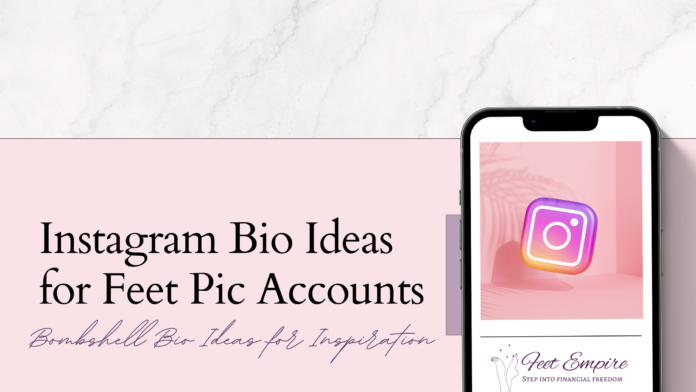 When you choose to sell feet pics without showing your face, you need to be creative and persuasive with your words and personal branding. If you decide to use Instagram to promote yourself or even sell your pics, you'll probably search for Instagram bio ideas for feet pics accounts. 
Crafting an enticing and seductive Instagram bio that shows off your personality while informing potential customers the type of content they can purchase from you takes skill and talent. Fortunately, you've come across Feet Empire to help you with Instagram bio ideas for feet pics accounts and attract buyers from across the globe.
I've been selling feet pics without showing my face for over a year now, and I started this blog to help other women searching for financial freedom avoid mistakes and start earning money right away from their pretty toes.
I've tried numerous Instagram bio ideas for feet pics and have determined that there is a specific formula that works well. You can also take inspiration from my FeetFinder bio examples blog post for even more ideas. 
By the end of this article, you will have a clear understanding of how to write the perfect Instagram bio for your feet pics account and how to make as much money as possible from it.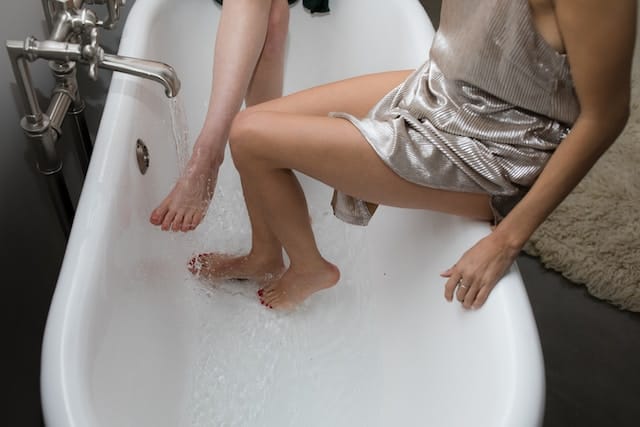 Can You Sell Feet Pics on Instagram?
The short answer to the question is – yes, you can sell feet pics on Instagram. But, and this is a big but, it's not as straightforward as just snapping a photo of your tootsies and watching the dollars roll in. 
You need to be mindful of Instagram's community guidelines, as they can be quite strict about certain things.
Here's the deal:
Instagram is a platform that values community safety and respect. So, you can certainly showcase your feet in an artistic, aesthetic, or humorous manner, but anything that crosses into explicit or adult content could cause your account to be flagged or even removed.
It's also worth noting that while you can display your feet pics on Instagram, you can't directly sell them on the platform. You'll need to direct your followers to a different platform or your personal website to make the actual transaction.
To accept payments from clients over Instagram, it's a good idea to create a Venmo or Cash App account where customers can pay you directly before you send content via DM.
Or you can do what I do and lead them to your FeetFinder account to purchase albums and videos directly through a secure and legal platform.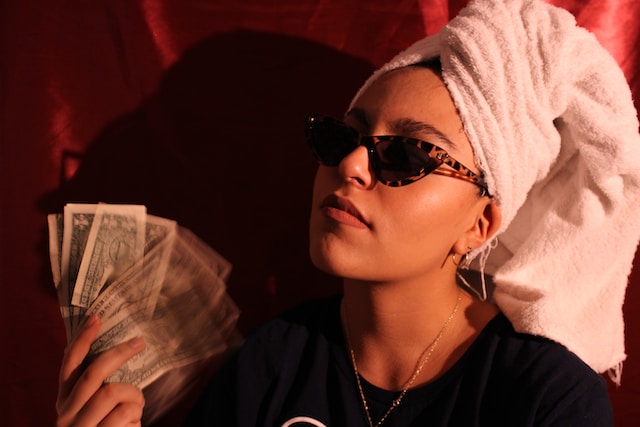 How to Use Instagram to Make Money from Feet Pics
Ever thought that your cute little tootsies could be your path to financial freedom? Well, prepare to be amazed because it's time to dive into how you can profit from your feet pics on Instagram.
There's more than one way to skin a cat, or in this case, more than one way to sell a foot pic!
Direct Sales: It's all you, honey! You're selling your feet pics directly to your followers. You set the price, the delivery, and the terms. It's like being your own foot pic shop!
Subscriptions: Your followers can pay a monthly fee to have access to exclusive feet pic content on your Instagram page. You just have to post your photos and videos for your most loyal customers to see and enjoy.
Collaborations: Join forces with other foot models or related accounts to curate unique content. This could be a themed feet pic or a shared promotion. The world is your oyster…or your foot bath!
Remember, the key to making money from your feet pics is to be consistent, professional, and most importantly, to have fun with it! Why not make your feet your business partners?
So, how does it all work? Let's unpack these three methods in a more detailed fashion: 
| | | | |
| --- | --- | --- | --- |
| Method | How It Works | Pros | Cons |
| Direct Sales | You interact one-on-one with your customers, selling your pics at your own set price. | You have full control over your product and pricing. | It can be time-consuming to manage individual sales. |
| Subscriptions | Your followers can pay a monthly subscription to access exclusive feet pic content on your Instagram. | It can provide a steady stream of income and build a loyal client base. | You'll need to maintain a consistent content stream to make the subscription worth it. |
| Collaborations | You join forces with other feet pic accounts to create unique content and reach a wider audience. | It's a great way to grow your follower base and expand your network. | Finding the right collaborators can be a challenge and it requires good teamwork. |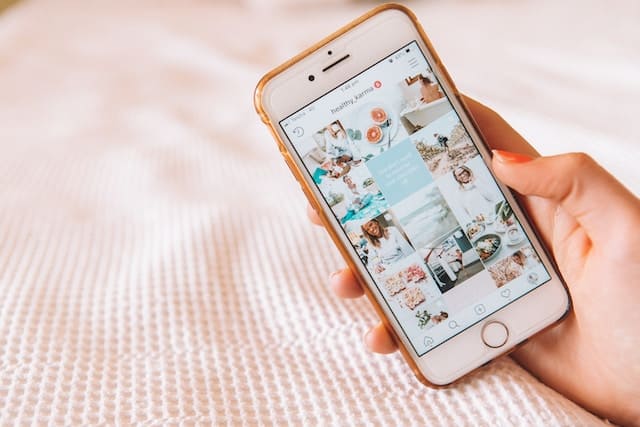 Why You Need a Bombshell Instagram Bio for Feet Pics Accounts
Ever wondered why some Instagram accounts rack up followers like there's no tomorrow? Or how certain Instagrammers seem to have a never-ending queue of customers ready to buy their content?
Well, the answer lies in those first few lines of their Instagram bio. Yes, you heard it right, a perfectly crafted Instagram bio elevates your account above others and makes it irresistible to potential customers. And, guess what? It's not rocket science. You can do it too!
Here are the reasons why:
Creates a solid first impression: You can't deny it, first impressions matter. A catchy Instagram bio grabs the attention of potential followers within the first few seconds.
Represents your brand: Your bio is your introduction. It tells your visitors who you are and what you're about. More importantly, it shows them why they should care.
Attracts your target audience: A well-written bio resonates with your target audience, making them feel connected and more likely to engage with your content.
Drives more sales: A killer Instagram bio not only attracts more followers but also leads to more sales. It's your chance to pitch your content and make them want to buy what you're selling.
Remember, your Instagram bio is the first thing people see when they visit your profile. Make it count!
Now that you know why a bombshell bio is essential, let's look at some fantastic Instagram bio ideas for feet pic accounts. These examples will inspire you to create your own unique and enticing bio.
Instagram Bio Ideas for Feet Pics Accounts That Will Make You More Money
Instagram has a limit of 150 characters for bios. So, keeping it short and sweet is effective and gets your point across.
"👣 Stepping through life fabulously | DM for art 🎨"
"Footsie queen 👑 | Every step tells a story 💌"
"Cinderella in the streets, foot model in the sheets 💎"
"Painted toes & prose 🌸 | For connoisseurs only 💌"
"Footprints with a touch of flair 👣✨ | DM for details 💌"
"Walking on the sunny side ☀️ | Peep the art in DM 🎨"
"Red carpets & barefoot moments 🌹 | Inquiries? Slide in 💌"
"Flaunting from heels to toes 👠 | DM for exclusive 👀"
"Stiletto dreams & barefoot beauty 🖤 | Details in DM 💌"
"Barefoot diva, walking to the rhythm 🎶 | DM for the magic 🎨"
"Twinkle toes in every frame ✨ | Footsies for sale 💌"
"Lost in the world of soles & souls 🌍 | DM to journey with me 💌"
"Life's a dance, watch these feet move 💃 | Exclusive in DM 🎨"
"Dreamy steps, starry nights ✨ | DM for a closer look 🌙"
"From stilettos to sunsets, every step counts 👠🌅 | Details? DM 💌"
"Soulful soles seeking kindred spirits 🌺 | Dive into DM 💌"
"Wandering feet, captivating tales 🌼 | Experience it, DM me 🎨"
"From sandy beaches to city streets 👣🌆 | Exclusive? DM's the key 💌"
"Dancing through life, one foot at a time 💫 | Join me? DM 🎨"
If you want to make your bio longer, you can add some personal details about your interests, shoe size, and even if you started a membership for exclusive content.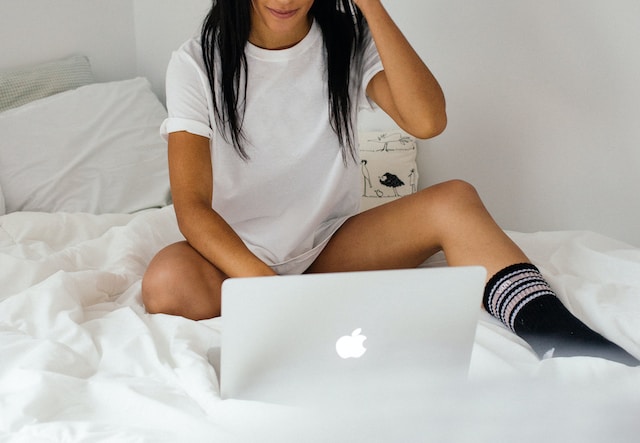 What to Avoid Putting in Your Instagram Bio for Feet Pics Accounts
Your Instagram bio is the first impression people get of you, so the last thing you want to do is scare people off or attract the wrong crowd. Below are some no-no's when crafting your Insta bio for your feet pic account.
Extremely Personal Information: Keep it professional, remember the internet is forever. You wouldn't want your home address or private phone number floating around out there, would you?
Overt Sales Tactics: Saying directly that you sell feet pics can lead to your account being flagged. Instead, keep it subtle and classy. Something like "DM for inquiries" is a good workaround.
Sexually Suggestive Material: This is a big one. Avoid any language that can be construed as overly sexual, as this can lead to your account being reported or banned.
"The goal is to intrigue, not to offend or reveal too much. Keep it mysterious, keep it tasteful, and always keep it respectful."
Now, let's not forget that Instagram has its own set of community guidelines.
Make sure to familiarize yourself with these rules to avoid any potential issues or misunderstandings. These guidelines can also be a great source of inspiration for crafting a bio that aligns with Instagram's values.
Remember, your bio is a reflection of you and your unique brand. Keep it positive, interesting, and most importantly, true to you!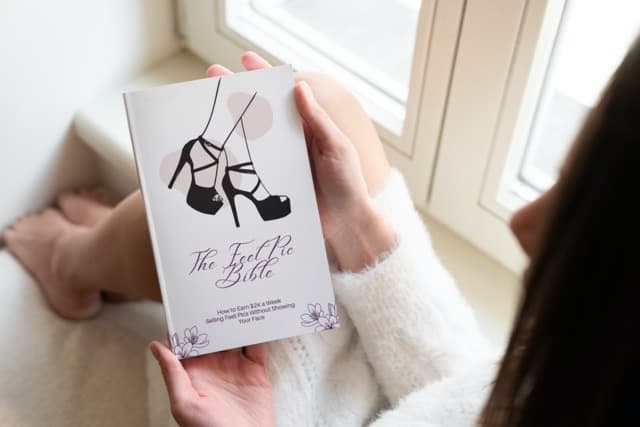 Put Your Feet to Work and Watch Your Bank Balance Grow
Well, there you have it – a compilation of 19 creatively genius Instagram bio ideas for your feet pic account.
Who thought feet could be so interesting, right? But remember, your bio is just the stepping stone (see what I did there?). The real magic lies in your content – stunning and unique feet pics that'll make your followers keep coming back for more!
But hey, don't worry if you're just getting started and your feet aren't feeling too photogenic yet. I've got you covered!
Join my newsletter, and as a token of my appreciation, you'll receive a FREE copy of The Feet Pic Bible. Your one-stop guide to taking, editing, and selling the most attractive feet pics on the market. 
Take the first step (pun absolutely intended) towards starting your successful feet pic venture!