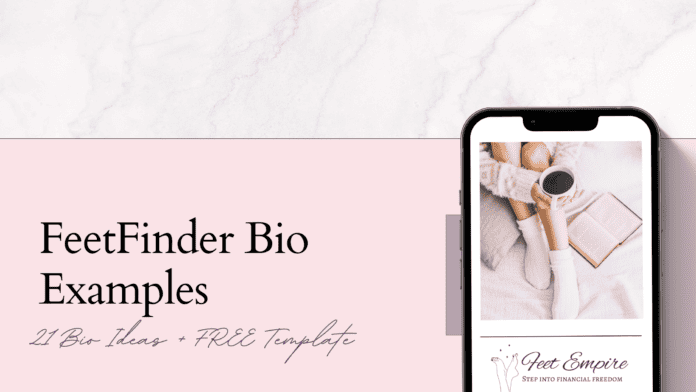 You've decided to dive into the money-raining world of selling feet pics online. You have just created your FeetFinder profile and are ready to start adding content and making money.
Then you come to the FeetFinder bio section.
What do you write?
What do people want to read?
You're left wondering about what to say when selling feet pics.
Let's face it; it's never easy to write about yourself, even if you're using a fictitious personality to sell your feet pics without anyone knowing.
Your FeetFinder bio is one of the most important parts of your profile. It attracts and entices feet lovers to purchase your content and join your fanbase.
I know just how difficult and intimidating it can be to stare at the blank form with a pulsing cursor. I've had to try multiple Feetfinder bios before finding the right one!
So, to help you start off faster and easier than I did, I've collected multiple FeetFinder bio examples and even created a template for you to use to write your own!

What is FeetFinder?
FeetFinder is a platform that brings together feet pic buyers and sellers in a safe and legitimate space.
I've been using FeetFinder for about a year now, and it is by far my favorite website and platform to sell feet pictures.
Read Next: Is FeetFinder Safe? [My Honest Seller Review in 2023]
Sellers who are 18 years or older can sign up to post albums and videos of their feet content for buyers to purchase. You can even set up a monthly subscription offer for buyers to have 24/7 access to your new and old content.
As the leading and arguably most popular feet pic-selling website, FeetFinder is legit, verified, and vouched for by thousands of women across the internet, earning hundreds – and even thousands – of dollars every month.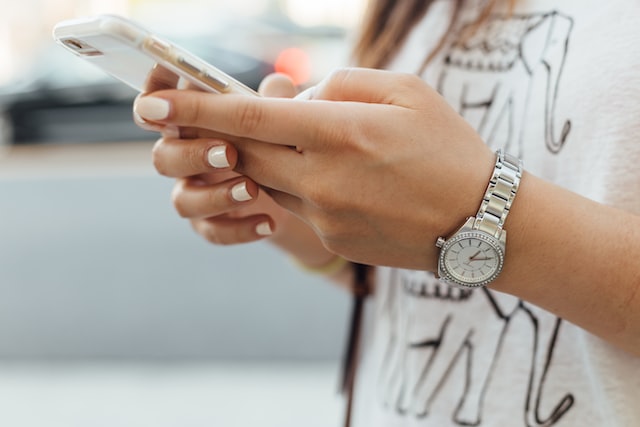 Why Your FeetFinder Bio is Important
You want to make some extra money selling feet pics, right?
You want to make as much money as you can without spending too much time and energy on your side hustle.
That's where your FeetFinder bio comes in.
When you write a killer FeetFinder bio (examples below) you can increase your clients by 25%, 50%, and even 60%!
Optimizing your FeetFinder bio with the right words, storytelling, and emojis, you will likely sell more photos and videos, earn more money, and get more followers.
Read Next: How Much to Charge for Feet Pictures
Your FeetFinder bio tells potential customers what type of content they can expect from you and the services that you offer.
Just from a few written lines, a buyer can find you attractive and want to get to know you (and your pretty toes) even better.
How to Write a Bombshell FeetFinder Bio
Before we dive into FeetFinder bio ideas and examples, I want to break down what information you should include in your bio.
After analyzing hundreds of sellers' profiles and bios, I've come up with the most important information and keywords to include in your three to four-line bio.
Personal Details
If you've read some of my other content on Feet Empire, then you know that I sell feet pics without showing my face.
So, when it comes to including personal details in my FeetFinder bio, I use details of my created persona for the job. In this case, her name is Emily.
Adding personal details to your profile and bio doesn't mean they have to be true or even deeply personal!
Something simple such as your profession (nurse, personal trainer, ballerina), or your hobbies (hiking, drawing, traveling), your age, and your favorite color, can make your profile more personable and attractive to buyers.
Use these personal details to your advantage.
What do you think your buyers will find attractive?
Create your persona around this idea, and you'll have buyers begging to see your toes and soles for days to come.
Shoe Size
Big feet, small feet; it doesn't matter what size feet you have, just make sure to say it in your FeetFinder bio.
Some buyers will follow and purchase from you strictly because they like the size of your feet.
Again, just because you have small feet doesn't mean more buyers will find your content attractive. It's really a personal preference!
Keywords
If you're familiar with writing for the Internet, you may have heard about keywords.
Keywords are common terms that people use when searching for something online.
In the case of FeetFinder, these keywords will be the categories and the type of content you create.
For example, some popular keywords are soles, pink toes, kinky, sexy, nylon, and dirty feet.
It's a good idea to research which categories and keywords are the most searched by buyers before writing your FeetFinder bio. It's also a good reference to base your content on.
Your Services
Not every feet pic seller offers the same services. The beauty of selling feet pics is that you can do whatever you want to make money!
If you are not comfortable doing something, such as taking custom orders, then you don't have to.
However, if you do offer specialized services, such as custom orders, chatting online, video calls, and more, then make sure to include it in your FeetFinder bio.
Think of your bio as your catalog description. Buyers will instantly know what they can purchase and expect when they order your content and foot pics.
Invitation to Interact
You may find that many feet lovers are shy. While they are willing to pay for your pretty feet, they may feel hesitant to make the first move.
Putting an invitation to interact in your FeetFinder bio shows that you are open to new customers. Just a simple sentence or invitation can be all your potential client needs to message you or purchase one of your albums.
Bonus: Offer a Sneak Peek
Remember, you're a boss girl now running a side hustle. You have to become a creative, smart, and sexy businesswoman.
One of the best ways to attract clients who want to buy your feet pics is to offer an exclusive sneak peek.
For example, in your FeetFinder bio, adding a simple line like "Message me for a free exclusive foot pic 😉" or "Follow me on social media for a free foot pic" can do wonders in gaining more buyers.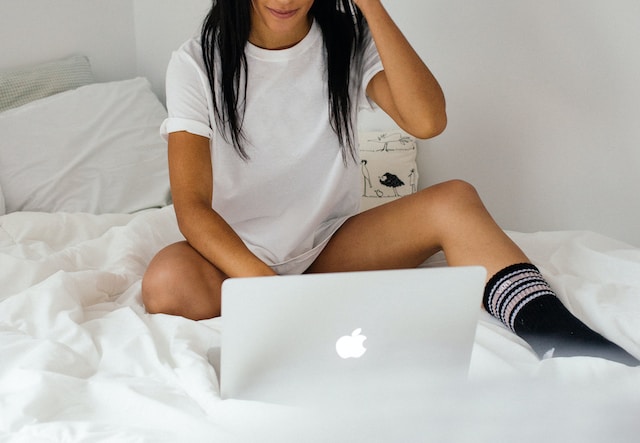 21 FeetFinder Bio Examples for Inspiration
Even though we just went over what details and information to put in your FeetFinder bio, you may still feel a bit stuck about how to write it.
Below are some FeetFinder bio examples that you can use for inspiration – or try out on their own. Although, I do encourage you to personalize them and add your own spicy touch to them.
1. The Gymnast
Sultry 18-year-old gymnast with sleek size 6 feet. I know how to move, flex, and point my toes in all the right ways. Worship my soles, and we'll create magic together. 💋 DM for custom content!
2. Sexy Secretary
24-year-old secretary by day, foot goddess by night. Care to be my footstool? My size 7 feet are made to be adored. 🍷 Professional by day, adventurous by night, my secret life is just for you.
3. Flexible Fantasies
Size 8 feet attached to a toned 22-year-old yoga instructor body. Open to your wildest fantasies. Don't be shy, request your custom content. I'm here to please. 🌹
4. Curvy Goddess
A curvy size 9 angel with a sinful side. Dreamy arches, luscious legs, and divine soles. Fancy a chat or custom content? I'm here to fulfill your deepest desires. 💋
5. Nurse Make-You-Feel-Good
I'm your friendly neighborhood nurse with size 6 feet. Let me treat you to my exclusive feet content. Let's chat about your deepest foot fantasies and make them come to life. 💉💋
6. Stiletto Stella
I'm your dream 30-year-old boss with size 8 feet, strutting around in stilettos all day. How would you like to serve under my desk as my personal foot rest? Let's explore our fantasies together. 👠
7. Miss Strong Toes
Toned fitness instructor with strong size 7 feet. Let me guide you into a world of foot fascination. Message me for custom content and let's flex those fantasies. 💪💕
8. Voluptuous Vixen
Voluptuous 19-year-old vixen with heavenly size 8 feet. Let me entertain you with my tantalizing foot content. Message for custom pics and vids. Let's make magic! ✨
9. Petite and Fun
Petite dancer with dainty size 6 feet. I twirl, I point, I flex – all for your pleasure. Open for custom orders. Let's dance to the rhythm of your fantasies. 💃👠
10. Just Ask Me
I'm a curvy delight with lovely size 9 feet. Fancy a little more than feet? Just ask. I love exploring new kinks. Let's get adventurous! 🌺
11. The Bookworm
​​A sophisticated 35-year-old teacher with size 8 feet. Do you want to learn a few new foot fantasies? Let's chat, and explore this secret world together. 🍎📚
12. The Romantic Reader
Mysterious librarian with quirky glasses and sultry size 7 feet. Want to read between my lines? DM for your custom desires. Let's turn the page together. 📖💋
13. Proper Foot Model
Tall, leggy model with size 5 feet. Ready to walk all over your fantasies. Let's create custom content that will keep you coming back for more. 💃
14. Artistic Expression
Curvy artist with expressive size 7 feet. Do you want to see how I paint with my toes? DM me and let's create a masterpiece together. 🎨💋
15. The Belly Dancer
Exotic belly dancer with captivating size 8 feet. I move to the rhythm of your desires. Let's explore this dance of sensuality together. 💃🔥
16. Tasty Baker
Innocent-looking baker with not-so-innocent size 6 feet. Want to see how I knead dough with my toes? I'm not afraid to get a little messy. Let's create a delicious memory together. 🍰💖
17. Sea Siren
Sultry size 9 siren of the seas. Fancy a deep dive into the world of foot fantasies? Let's explore the oceanic depths of your desires with sandy feet and toes at the beach. 🌊🐚"
18. The Rockstar
Wild rock star with rebellious size 8 feet. Ready to play to the tune of your fantasies? Let's make some raucous music together. 🎸👣
19. Floral Fancies
Delicate florist with size 7 feet as pretty as a petal. Want to see how I arrange flowers with my toes? Let's blossom together. 🌺💕
20. Tasty Toes
Fiery chef with sizzling size 8 feet. Hungry for some delicious foot content? Let's cook up something spicy together. 🌶️💋"
21. Experienced Actress
Glamorous actress with size 9 feet ready for their close-up. Ready to direct your own foot fantasy? Let's create a box-office hit. 🎬👠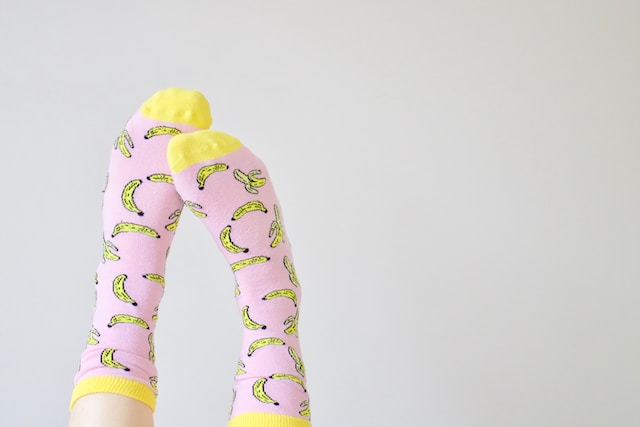 FeetFinder Bio Example Template
So, you've just read a ton of FeetFinder bio examples for inspiration, and now you're ready to finally write your own.
I don't want to send you off with a pen and paper just yet, though!
After reading hundreds of FeetFinder bio examples, I've come up with a template to help you create the perfect enticing bio.
Hey there foot lover, I'm [NAME] – a [AGE] [PROFESSION] with a love for taking [KEYWORD, KEYWORD, KEYWORD] photos and videos of my beautiful feet 📸

Your wish is my command ✨Want a free foot pic? 👣 Follow me and send a message for a sneak peek 😉
Alright, you've got everything you need to write a bombshell FeetFinder bio and attract clients to buy your precious feet pictures!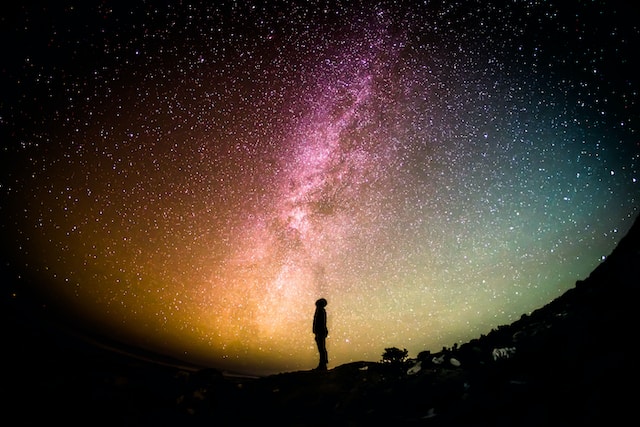 Make Your FeetFinder Profile Stand Out
With thousands of women selling feet pictures on FeetFinder, it's important that you try to stand out from all of those attractive profiles. One way to do this is by putting as much information as you feel comfortable with in your FeetFinder profile and bio.
To further enhance and optimize your FeetFinder profile, you'll want to include the following information.
Social Media Accounts
One way to better connect with your followers and fans is to create dedicated social media accounts, like Snapchat and Instagram.
Your fans can follow your life and get exclusive feet content throughout the day just for supporting your business. It could also be another way to earn more money selling feet pics.
Read Next: How to Sell Feet Pics on Instagram
Profile Picture
When you create a FeetFinder profile, you'll have the chance to upload a profile photo. This will often be the first thing a potential client sees when they are shopping around for feet pictures.
Your profile picture should capture the tone of your content. If your content is sexy, classy, kinky, or heels-focused, then your profile photo should show the same.
If you're comfortable showing off other parts of your body or even your face, then this is a great place to do that. It will definitely make you stand out from other feet pic sellers.
Cover Photo
Along with a profile picture, you can add a cover photo to your profile. This is another opportunity to give potential clients a taste of what they can expect when they purchase your beautiful feet content.
When buyers visit your profile, this is just another piece of content they will get to enjoy while being convinced to purchase an album or video from you.
Start Earning Money from Your Feet Content on FeetFinder
The hardest part of selling feet pics on FeetFinder is coming up with an enticing bio for your profile. But now, the hard part is done!
You are ready to begin your feet pic-selling journey on FeetFinder!
Still need a little more encouragement?
Grab a FREE copy of my pdf guide The Feet Pic Bible today!
Send me an email requesting your free copy of guide to help you get started with earning hundreds – or even thousands – of dollars per month on FeetFinder.