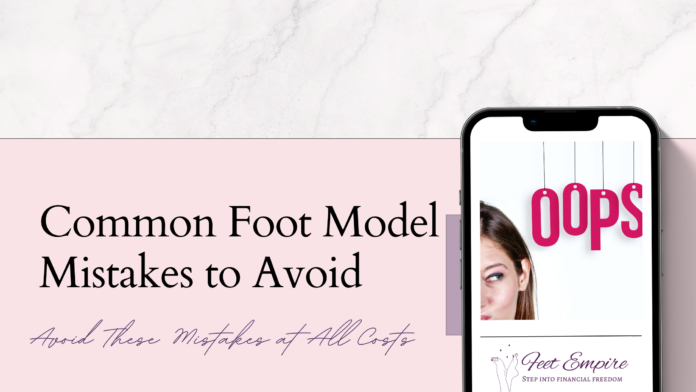 In the growing digital age, you can make a lucrative side hustle selling feet pictures online, all while keeping your identity completely anonymous, but there are some common foot model mistakes you should avoid.
Whether your interest is in adult content, becoming a freelance model, or being a content creator, the demand is ripe. Like any business venture, there are common pitfalls that could potentially cost you hundreds in earnings.
To avoid these beginner mistakes and start pocketing money right away, it's crucial to be informed and prepared.
I've been selling feet pics without showing my face for over a year now and have already made the mistakes you should avoid. So, I'm passing my firsthand knowledge and experience to you, so you can start with a foot up in this crazy money-making industry.
I'm going to unpack common mistakes that novice foot models often make, and arm you with effective strategies to avoid them. Read on to ensure your foot modeling venture starts off on the right foot so you can earn $2k or more per month.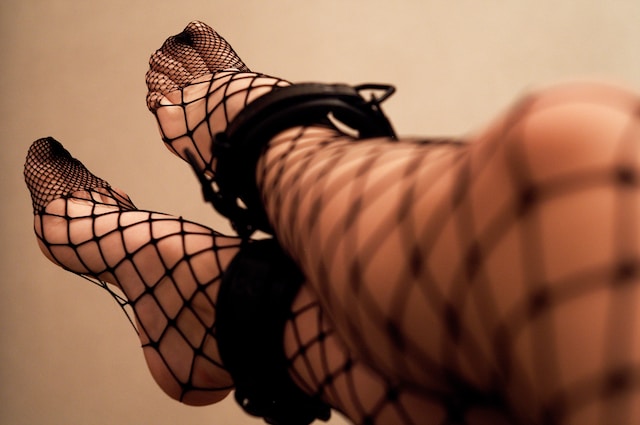 How to Become a Foot Model
Embarking on your journey to become a successful foot model can be as straightforward as taking high-quality photos or videos of your pretty toes and feet, and finding the right clientele eager to purchase your work.
This might sound surprising, but yes, it is completely legal to sell feet pictures as a foot model, provided you are over the age of 18, and falls under adult content.
The key lies in understanding what your potential buyers want, capturing it in your pictures or videos, and aligning it with your individual brand.
This unique side hustle opportunity not only celebrates visual aesthetics but also opens a whole new world of entrepreneurial possibilities right at your fingertips, or rather, at the tip of your toes.
Types of Foot Models
There are a couple different types of foot models out there today. You can choose to go down one path or all three. It's all about your skillset, aesthetic, and comfort level.
Adult Content Foot Model
An adult content foot model is a niche career that caters to foot fetishes, a predilection shared by various individuals around the world.
This job capitalizes on this unique aspect of personal preferences, taking custom orders and creating strong relationships with regular clients to meet their very specific needs.
An adult foot model's work majorly entails taking advantage of various platforms that allow the sale of pictures and custom content explicitly focusing on feet. Websites like FeetFinder, Feetify, and OnlyFans are popular among such models, serving as their digital marketplace.
Building relationships is key as buyers often return wanting more, or with unique, personalized requests. This underscores how important professional rapport is in this line of work, along with understanding and accommodating the niche interests of your customers.
Protect your identity to a significant extent in this career, allowing you to sell feet pics without anyone knowing. It's crucial, however, to stay alert to common mistakes that could end up costing you.
Freelance Foot Models
As a foot model, an array of opportunities open up for you to monetize your beautiful feet. One such avenue includes selling your appealing foot photos to stock sites and agencies that are always looking for fresh content.
This is not limited to just barefoot images, the potential is massive. You could be modeling trendy foot jewelry, stylish shoes, cute socks, or showcasing different colorful nail polishes that accentuate your feet's beauty.
Big brands are consistently looking for foot models to demonstrate their products, serving as an effective advertising strategy for them while proving lucrative for you.
Content Creator
As a foot model, stepping beyond conventional realms can be quite rewarding.
You have the chance to branch out as a content creator or influencer on social media platforms. Amplifying your online presence, you can engage with audiences in a unique niche—yielding high traffic and potential lucrative partnerships.
Brand collaborations and sponsorships open avenues for expanding your revenue streams as you create user-generated content or advertise for the partnered brand.
Sharing feet-focused content not only enhances your portfolio but also leverages your personal brand, carving out a distinctive space within the digital frontier.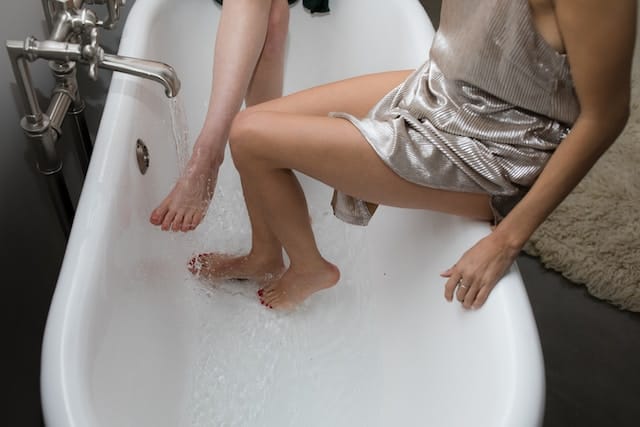 Common Foot Model Mistakes To Avoid
Now that we've established the three main types of foot models, let's dive into the common foot model mistakes many make and why you should avoid them.
Not Caring for Your Feet
Your feet are your money-makers, so it's paramount you prioritize their health and maintenance. Whether you're in front of the lens or behind, foot care should be at the forefront of your regimen.
Regular pedicures are essential—they'll keep your feet looking fresh and photo-ready. You can even give yourself a DIY pedicure at home to save money at first.
Additionally, using foot cream nightly aids in keeping your feet soft and hydrated. View experimenting with exfoliating peels and foot care products as an investment, not a cost—they help eliminate dead skin and reveal a glowing, camera-ready surface.
Remember, it's not just about aesthetics; maintaining healthy feet means fewer foot problems, which equals less downtime.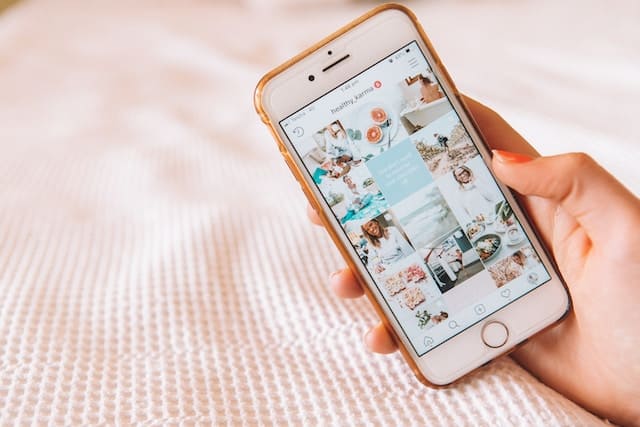 Taking Low-Quality Pics and Videos
The importance of excellent picture and video quality cannot be overstated in the foot model industry. High-quality pictures accentuate your feet's best features, making them more enticing to clients.
Meanwhile, low-quality materials might obscure these details, leaving potential buyers unimpressed. Remember, a better-quality image equates to better sales potential.
This level of quality extends to videos. A low-resolution video can ruin the entire viewing experience, turning away potential purchases. HD images and videos sell effortlessly because they present your feet in the best light, allowing your clients to fully appreciate your offering.
Not Putting a Watermark on Your Content
Protecting your original foot photos from unauthorized use and duplication is crucial for maintaining your business's integrity and profitability. One effective way to achieve this is by incorporating a watermark on your content.
A watermark is a transparent text or logo placed on your photo, creating a clear mark of ownership. This can deter others from stealing your work, thus preventing profit loss and preserving your unique brand.
An excellent digital tool to achieve this is Canva, a graphic design platform that allows you to easily and professionally place a watermark on your photos.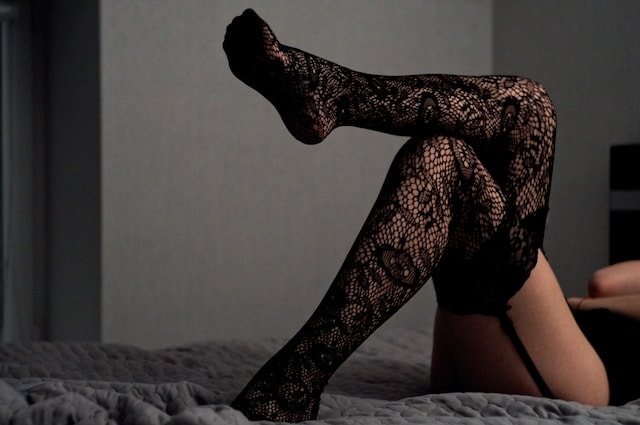 Failing to Build a Brand
Building a unique brand identity for your foot modeling profession is paramount. By carving out a niche that highlights your distinct features, it will better enable potential customers to identify and connect with your content.
For example, you may opt to specialize in selling photos of well-manicured toes, nylon stockings, mature feet, or even what is traditionally considered as "ugly feet." These niches each have unique market bases ready to appreciate individual aesthetics. 
Defining your brand further sets you apart from the competition, creating a loyal fan base and maintaining consistent income streams.
Additionally, it provides a degree of autonomy allowing you to control your narrative: reinforcing what you're comfortable with, setting boundaries, and ultimately establishing your personal brand value.
Remember, tapping into popular categories such as nylon stockings doesn't mean losing creativity; it merely focuses on appealing to an existing, paying market.
Read Next: Top Selling Feet Pics That Will Make You Rich
You can always mix and match, combining mature and ugly feet niches, for example, creating a compelling brand identity capturing a broader audience.
Undercharging for Your Feet Pics and Videos
Pricing your feet pics and videos can be tricky, especially when you are first starting out. In fact, it is one of the most common foot model mistakes that is made at the beginning of the career.
The average feet pic price is between $5 and $20, depending on the type of content and effort that went into creating the content. 
However, you can charge even more for feet videos, as they are seen as more valuable and are in high demand. They can go for anywhere from $20 to $50 each. 
It's important to know your worth and sell your feet content for a fair price. Don't be afraid to negotiate prices with your feet pic buyers or agencies, which ever type of foot modeling you decide to do.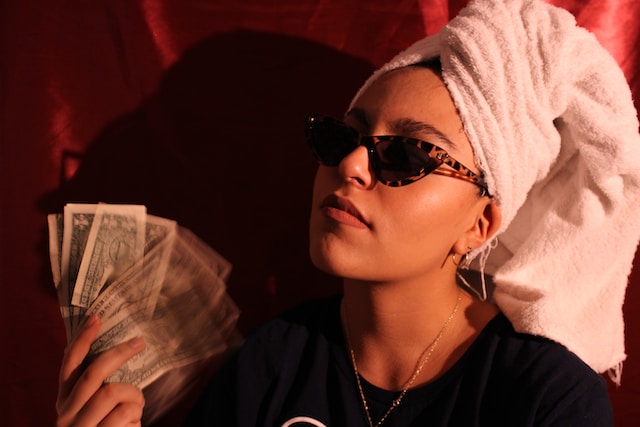 Revealing Your Identity
Secrecy is paramount, particularly when you're selling feet pics in the adult content sphere. The decision to disclose your identity may sound harmless, but remember, the internet never forgets.
Revealing who you are can open the floodgates to unpleasant situations or even threats to your safety.
Read Next: The Real Dangers of Selling Feet Pics (And How to Avoid Them)
Moreover, it could jeopardize your current employment or strain relationships if certain individuals discover your vocation.
You can effectively engage in this line of work while remaining anonymous. Be mindful about what you share, and maintain your professionalism without letting personal details slip.
Not Prioritizing Content Creation
The number one common foot model mistake is not prioritizing content creation. Many women think that they can snap a few photos one day, post them online, and they're set for life.
This isn't the case.
You must stay consistent with your content creation. Take photos every week, in fact, schedule it into your calendar and batch shoot a bunch of content. This is ideal if you have a subscription set up for your fans to see your feet pics.
If you're going to treat this as a job, then you have to commit to doing the work in order to make money each month!
Get creative and have fun with it. Taking feet pics should boost your confidence and be enjoyable. Otherwise you won't want to keep doing it.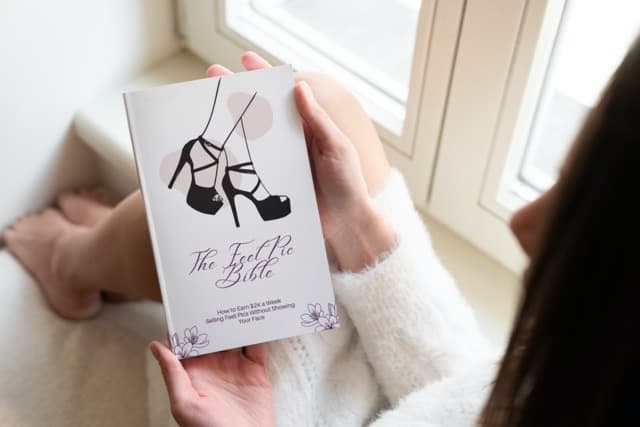 Become a Foot Model and Earn $500 per Week Selling Feet Pics
Now that you're equipped with the essential knowledge of the common foot model mistakes to avoid, you're ready to start selling feet pics online without showing your face.
You could start earning an extra $500 per week just by selling feet pics and vids. Whether you want to become a professional foot model or an adult content foot model, the money is there and waiting to be made!
To get started on your feet pic selling journey, create a FeetFinder profile (my preferred feet pic platform) and upload your first album today. 
Still want to learn more about how to build up this lucrative side hustle and get weekly tips and advice straight to your inbox?
Join my newsletter and you'll also get a free copy of my ebook The Feet Pic Bible instantly!