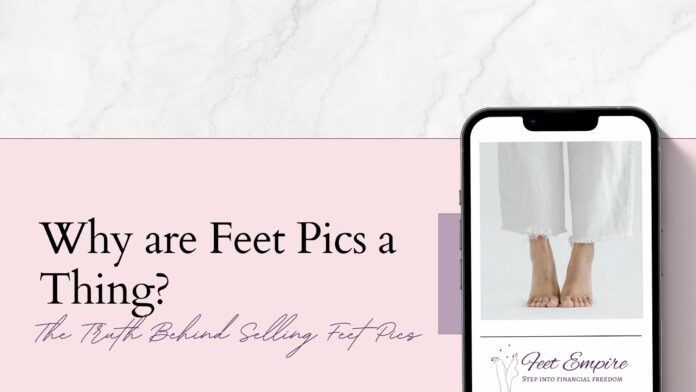 Have you ever wondered why feet pics have become so popular and why people are willing to pay for them? You're probably asking yourself, "Why are feet pics a thing?"
Well, it's time to get to the truth behind selling feet pics.
I've been selling feet pics without showing my face for about a year now and can confidently say that it's one of the best decisions I've ever made.
After understanding why people like feet pics and overcoming the taboo that society places on them, I started having so much fun with it and made more money than I could ever dream.
From understanding the science behind foot fetishes to learning how to set up your feet pic business, I'm covering everything you need to know about selling feet pics online.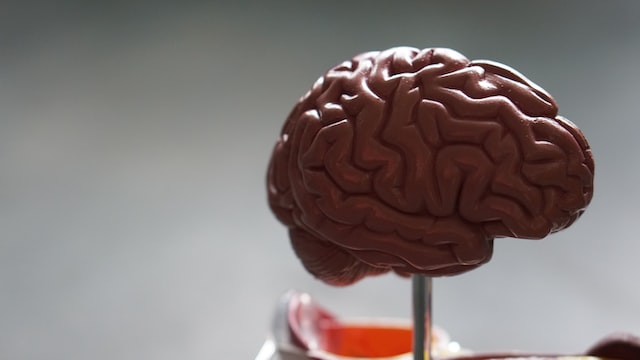 The Science Behind Foot Fetishes
Foot fetishes are not a new thing, but with the rise of social media and the internet, it has become more widely accepted and in demand.
Foot fetishes are a form of sexual attraction to feet, shoes, or socks. Some people find feet to be a symbol of power, while others find feet to be aesthetically pleasing. There are many reasons why one would be attracted to feet. It's actually one of the most mainstream kinks out there.
Regardless of why someone is attracted to feet, the demand for feet pics is on the rise. And so this is the simple explanation to the question of why are feet pics a thing.
Why People Buy Foot Pics
People buy feet pics for various reasons.
Some people find feet to be sexually appealing, while others like to admire the beauty of feet. Some people might be looking for a specific type of feet, such as high arches or well-manicured toes.
Regardless of why someone is buying feet pics, the demand is there. This is incredible news for a woman like yourself who is interested in making money selling feet pics.
How Selling Feet Pics Can Benefit You (and Your Wallet)
Selling feet pics can be a lucrative business if done correctly.
Not only does it provide an opportunity to earn extra money, but it also provides a sense of empowerment and control over your own financial stability.
Selling feet pics can be a flexible and convenient way to make money from the comfort of your own home.
When you join the FeetEmpire community and read my articles and PDF guides, you'll be on the fast track to making hundreds of dollars per week selling your foot pictures to foot lovers.
Is Selling Feet Pics Legal?
Before diving into selling feet pics, it's important to understand the legality of it.
While selling feet pics is legal in most countries, it is important to familiarize yourself with the laws and regulations in your specific country or state.
Note that no matter where you are in the world, you must be at least 18 years old to engage in this type of activity.
When done right and safely, selling feet pics is legal.
Do You Have to Pay Taxes on the Money You Earn Selling Feet Pics?
Yes, you do have to pay taxes on the money you earn selling feet pics.
It is considered taxable income, and you are responsible for reporting it to the government. Keep in mind that as your business grows, you may also be required to obtain a business license and register for taxes as a self-employed individual.
It is important to stay on top of your finances and keep accurate records of your earnings and expenses. If you use a specific feet pic selling platform like FeetFinder then they will report your income to the IRS.
For more information about paying taxes while selling feet pics, read my blog FeetFinder and Taxes: A Guide to Paying Taxes When Selling Feet Pics Online.
Is Selling Feet Pics Safe?
Selling feet pics online can be safe if done correctly.
It is important to protect your privacy and personal information by not sharing sensitive information with clients. Additionally, it is important to only work with clients who are respectful and professional.
Unfortunately, there are a lot of scams out there. So, it's important to become familiar with them and learn how to sell feet pics without getting scammed out of money, time, and personal information.
This is one of the reasons why I prefer not to show my face when I sell feet pics online or on social media. It keeps my identity protected from both the buyers and people that I know.
Are You Allowed to Sell Feet Pics Online?
In most cases, yes, you are allowed to sell feet pics online.
However, it is important to familiarize yourself with the laws and regulations in your specific country or state to ensure that you are following all the necessary guidelines.
If you want to sell feet pics on Instagram, you will have to be careful about how you do it and promote yourself. Depending on the social media platform or website you use to sell feet pics, you'll have to abide by the community guidelines.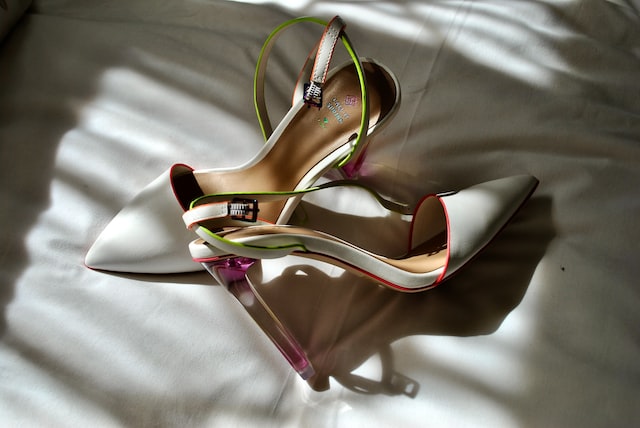 How to Get Started Selling Feet Pics
Now that you have the answer to your question of why are feet pics a thing, let's dive into how you can benefit from this fetish and make some money.
Download My Guide
To help you get started on the right foot (pun intended!), I've created a comprehensive guide, The Feet Pic Bible: How to Earn $2k per Week Selling Feet Pics Online, that covers everything from setting up your profile to creating content to promoting your feet pics.
To get your free copy of my guide, join my newsletter!
Set Up Your Feet Pic Profiles
To start selling feet pics, you'll need to set up a profile on a reliable website or platform to match with buyers.
My preferred platform to sell feet pics is FeetFinder. Not only is FeetFinder legit, but it's also a safe way to make money selling foot pics.
You can read my full, honest review of FeetFinder and its safety features in my blog, Is FeetFinder Safe? My Honest Seller Review in 2023.
Of course, there are other options, such as selling feet pictures on social media and other platforms, FeetFinder is just my favorite one!
When setting up your profiles, make sure to choose a unique and memorable username. If you plan to use multiple platforms to sell your photos, use the same username for each profile so your fans can follow you.
You'll also want to optimize your profile bio using keywords that describe what you're selling. This could include your shoe size, the type of content you plan to create, and more.
Create Bombshell Content
The key to success when selling feet pics is to create high-quality, visually appealing content. Take time to stage your photos, choose the right lighting, and invest in a good camera.
Of course, you can use your iPhone to start creating your content. Once you've earned a few hundred dollars, you can invest in a good quality camera.
Remember, your content should be high-quality photos and videos. People are paying for high-resolution content!
Have fun creating your feet pictures. Use themes, such as pink toenails, heels, sandy feet, and more. Believe it or not, you can even sell ugly feet pictures for a profit!
Set Your Prices
Once you have created your profiles and have started filling them up with your sexy feet pictures, it's time to determine how much to charge for your feet pics.
When you're first starting out, I recommend pricing them between $5 and $10 per photo. If you're selling an album of them, then you can provide a discount for a "bulk" order.
You'll also encounter buyers who want to place a custom order. This gives you some more room to determine the price you want to set. Depending on their request, you can charge anywhere from $50 to $150!
Always remember that you should never price yourself out of the time and effort you put into creating this content. Stay true to your values and your business.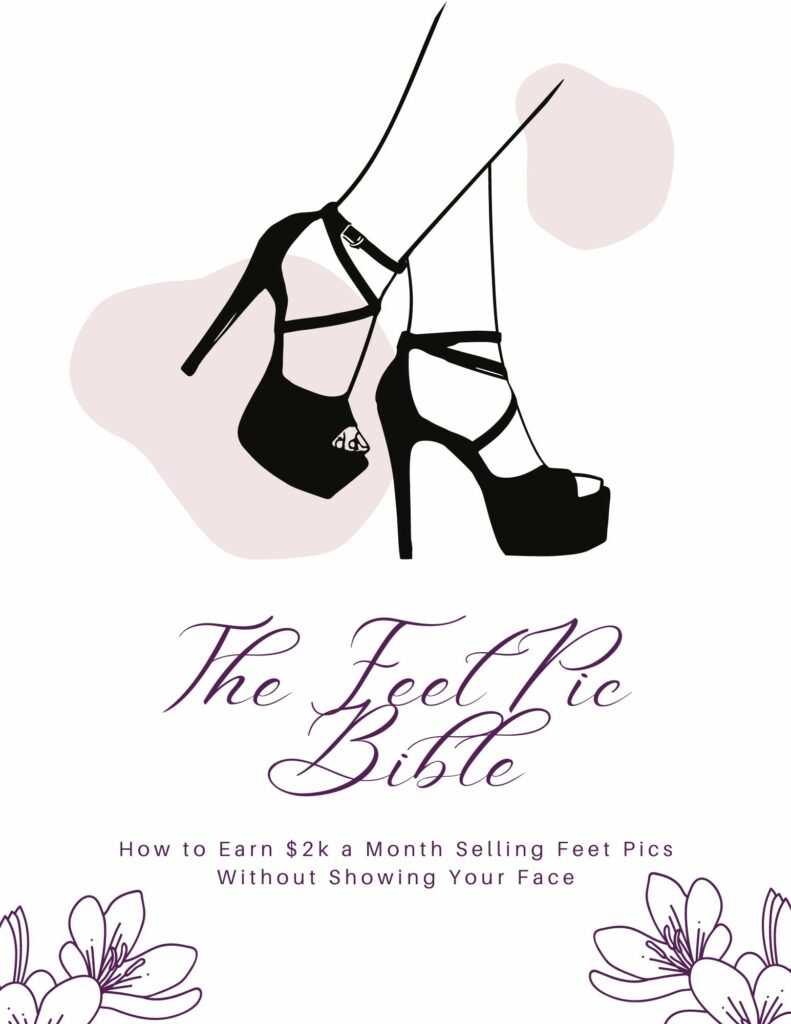 Start Your Successful Feet Pic Selling Business Today
Starting your feet picture-selling business doesn't have to be complicated, especially now that you know the answer to "Why are feet pics a thing?"
With a little bit of effort and dedication, you can be on your way to earning a steady stream of income from selling feet pics online. Follow the steps outlined in this article and download my guide for even more tips and tricks.
To get your copy of my guide, send me a DM on Instagram (feetempire.online) requesting your PDF!
With the right strategy, you can turn your feet into a lucrative source of income and live the life you've always dreamed of.
So why wait? Get started today, and let the world see your feet!