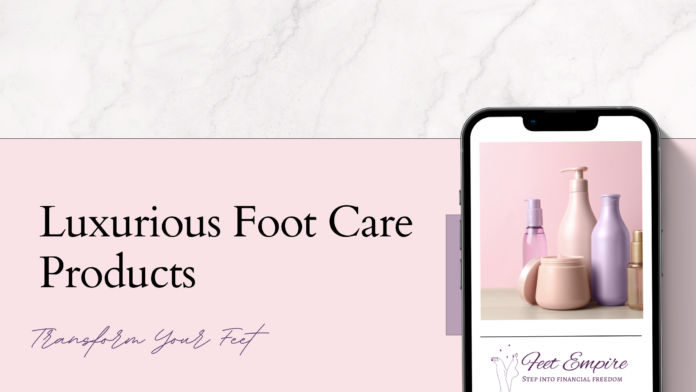 This post contains affiliate links where I may earn a commission at no extra cost to you.
Whether you stand on your feet all day or work as a foot model, it's important to take care of your feet. These luxurious foot care products transform your feet from dry and cracked to soft and smooth. 
When summer comes around, you don't want to feel embarrassed when you slide on your favorite pair of sandals. Life is too short not to wear your favorite shoes!
I've put together a list of the must-have luxurious and effective foot care products every woman should have in her bathroom.
Plus, if you work as a foot model and sell feet pics without showing your face, these products are an investment that will earn you even more money!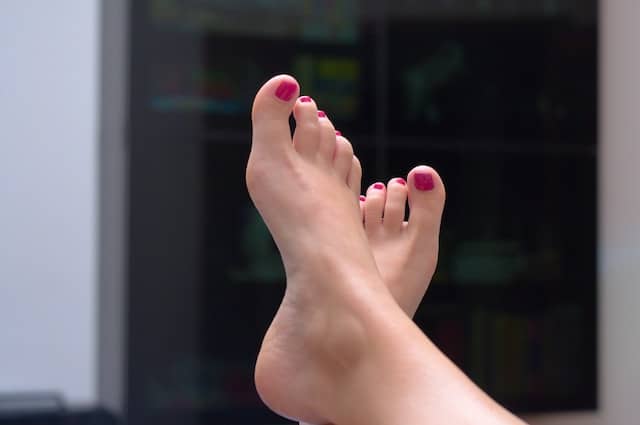 The Power of Taking Care of Your Feet
We take care of our hair, our skin, our bodies, and our nails. Why do so many women ignore taking care of their feet?
Even though our feet are covered by shoes for most of the day, they deserve the same attention our skin does. They deserve to be moisturized, massaged, exfoliated, and relaxed.
Just think of all the places your feet take you!
From walking 20 miles in a day on your European vacation to strolling through the mall shopping the sales to running on the treadmill to stay fit, your feet do a lot for you.
Show them you care by using these effective and luxurious foot care products. You'll be surprised at just how much your feet transform in appearance and feeling.
It's an Investment
Taking care of your feet with my recommended foot care products is an investment not only in your foot health but in your business if you sell feet pics.
The time, effort, and money you spend to take care of your feet is an investment in your health and your business that you simply cannot ignore.
Pamper Yourself
Using these foot care products is also great for your mental health as you get to pamper yourself after a long day. Take some time alone, relish in the sweet scents of your creams, the essence of the warm water, and soaking salts, and simply enjoy the calm.
Luxurious Foot Care Products Every Woman Needs
It's time to get your credit card ready and keep the receipts hidden from your partner. You're going to want all of the foot care products on this list – I guarantee it!
Starting off strong, we have the most effective and professional gel formula for getting rid of stubborn calluses on our feet. Lee Beauty Professional Callus Remover is made with clean ingredients and super easy to use. 
Simply wash your feet, apply the gel, soak for 15 minutes, and take a pumice stone for foot file to remove the calluses.
Buy on Amazon (Starting at $14.99)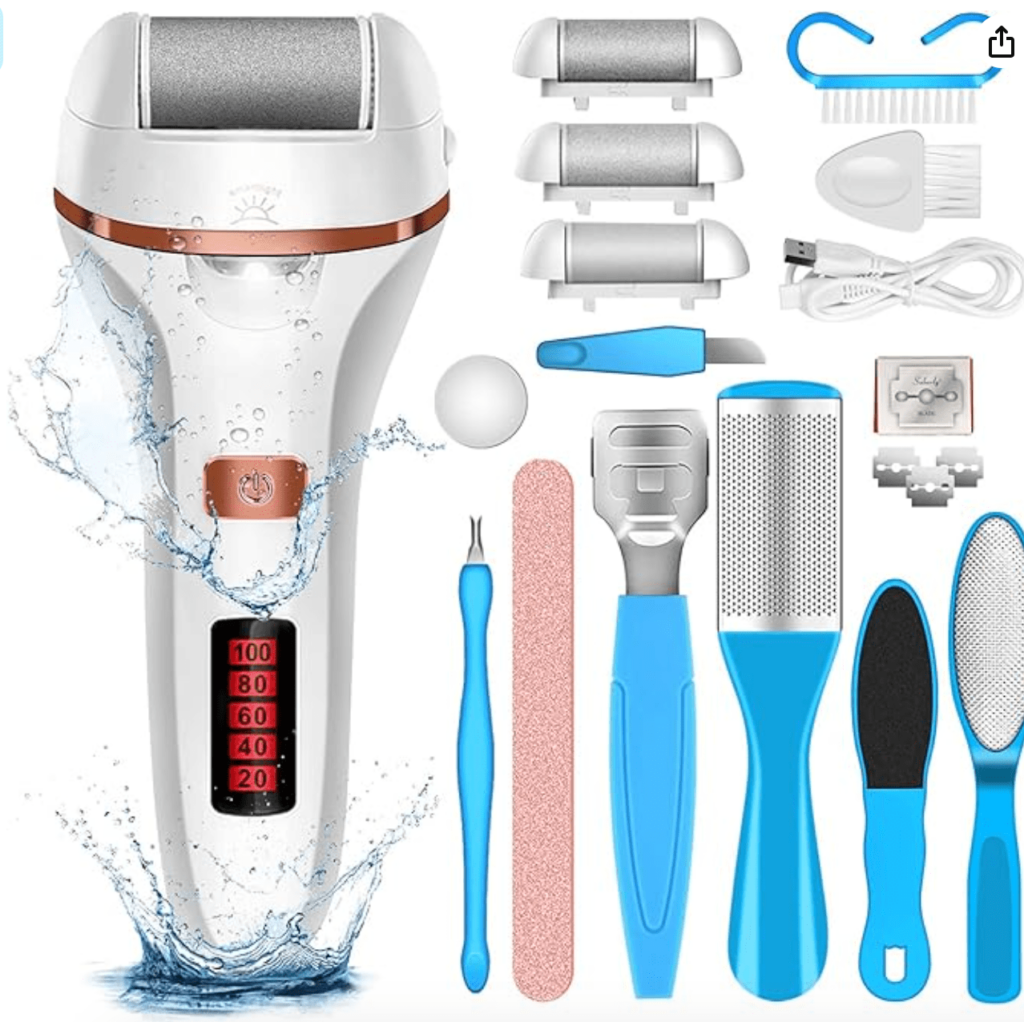 You'll have absolutely everything you need to get rid of hard skin and calluses on your feet with this fully equipped electric foot file kit. With a rechargeable battery, you can always be ready to start a night of pampering. 
The electric file comes with three heads, all with different roughness and texture. You will also get a foot file, callus razor scraper, nail brush, and more with this all-inclusive kit. It's the perfect addition to the callus remover gel.
Buy on Amazon (Starting at $23.99) 
This wirelessly controlled Medical King Foot Spa has jets, vibration settings, and a pumice stone. In one little package, you have everything you need to rejuvenate your tired and sore feet. 
Plus, the foot spa is collapsible, making it easy to store at home. With a BlueTooth remote, you can adjust the water temperature and bubbles. You'll also love the built-in rollers and pumice stones for a nice foot massage.
Buy on Amazon (Starting at $46.99)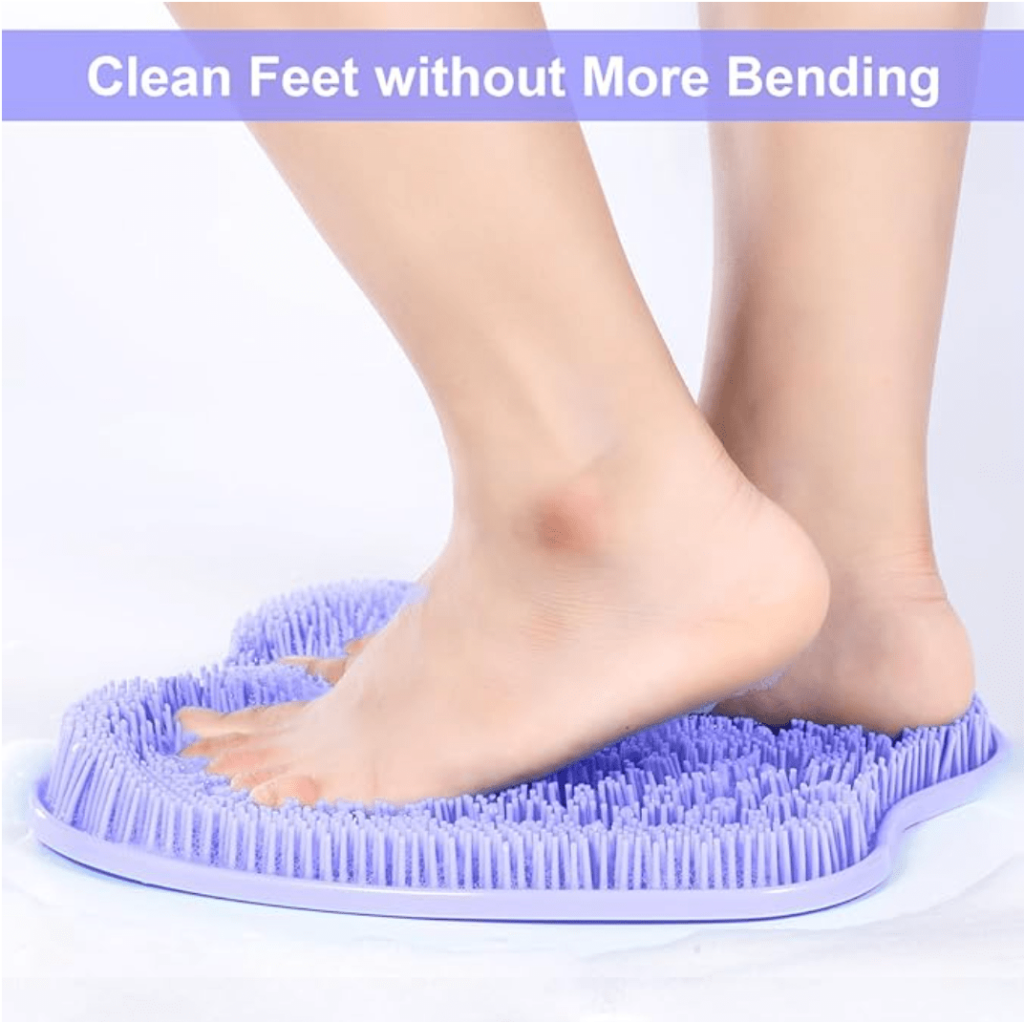 Convenient and effective, you can thoroughly wash your feet daily with this shower foot scrubber mat. No more bending over and potentially losing your balance to scrub in between your toes. 
Simply secure the mat to the bottom of your shower with the suction cups, add some body wash, and scrub your feet away. It also acts as an exfoliator for dead skin and softens calluses.
Buy on Amazon (Starting at $16.99)
You've probably seen the black sandpaper-like foot files, but this glass foot file screams luxury for your delicate feet. The non-abrasive surface offers effective callus and dead skin removal while also being easy to clean. 
The design makes the file easy to hold and pack if going on vacation. It will soon become one of your favorite go-to foot care products.
Buy on Amazon (Starting at $14.99)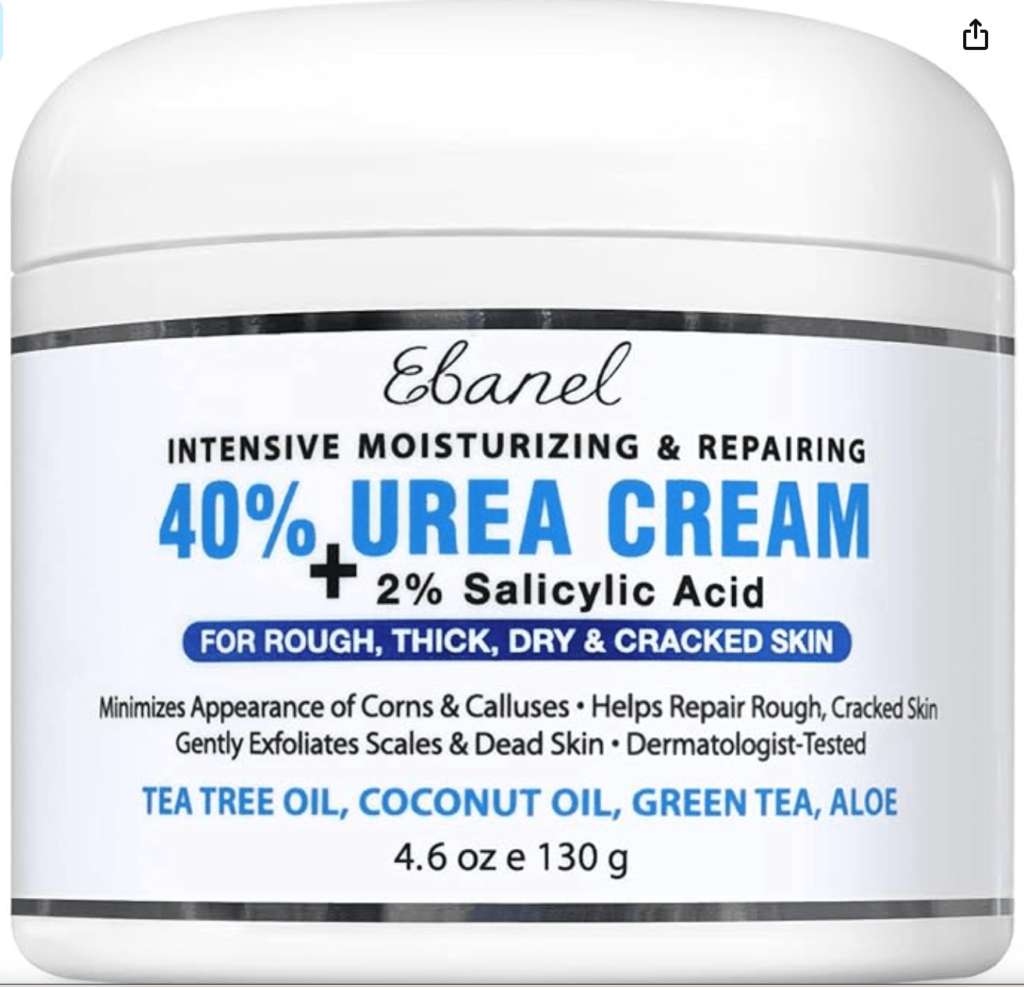 Every night before going to sleep, you should lather your feet with this intensive moisturizing urea cream. Made up of 40% urea cream, you will transform your feet from dry and cracked to smooth and soft in a matter of days. 
As one of the best foot creams on the market, it uses clean and natural ingredients. Restoring the skin barrier and adding an extra moisturized and protective layer, you'll fall in love with this luxurious, life-changing foot cream. 
Buy on Amazon (Starting at $15.95)  
Avoid unsightly bunions and relieve foot pain with the unique Yoga Toes toe stretcher. When used a few times a week, you can strengthen your feet and prevent foot problems in the future. 
Made from flexible BPA-free gel, the toe stretchers are surprisingly comfortable to wear. If you notice your toes are starting to overlap or look a little wonky, it isn't too late to fix it!
Buy on Amazon (Starting at $36.95)
Start fresh and remove all of your dead skin with the tantalizing Baby Foot exfoliating foot peel. To use a couple of times a year, you'll see the dead skin lawyer peel right off in just a few days of using this effective foot peel. 
Soak your feet in warm water for 20 minutes before wrapping them in the foot peel booties. Leave on for 90 minutes, and then wash the residue away. In a matter of days, you'll notice your skin start to peel, revealing a new, soft layer.
Buy on Amazon (Starting at $25)
Give your feet the hydrating boost they need to heal dry skin and cracked heels with Dr. Scholl's Hydrating Foot Mask. Simply slip on the hydrating booties and sit for 30 minutes while the formula penetrates even the driest skin. 
This is the perfect foot mask to use monthly or weekly, depending on the state of your feet. While you soak in the moisturizing effects, watch your favorite Netflix show or read your book – it's called multitasking!
Buy on Amazon (Starting at $8.88) 
If you suffer from dry or cracked heels, then these Moisturizing Fuzzy Sleep Socks are exactly what you need to lock in moisture. You'll get a full eight hours of hydration as you sleep. 
Providing a dose of Vitamin E, olive oil, and jojoba seed oil, your feet will thank you in the morning. You'll get two pairs of socks that are machine washable and reusable.
Buy on Amazon (Starting at $14.99)
Blisters are extremely unpleasant and painful, especially when walking around in a pair of new shoes. This anti-blister balm prevents blisters from forming, so you can wear your new shoes all day long. 
Perfect for hot summer days, vacations, or everyday use, you can prevent blisters from forming with a simple glide of this balm along your heels, toes, and ankles.
Buy on Amazon (Starting at $8.99)
Add these refreshing and rejuvenating Tea Tree Oil Foot Soak Salts to your bath to get the most out of your foot spa or soaking time. A scoopful of these salts will relieve sore and tired feet, heal and prevent athlete's foot, soothe calluses and hard skin, and reduce foot odor. 
Made from a blend of natural ingredients like eucalyptus, tea tree oil, rosemary, Epsom salt, peppermint, spearmint, and chamomile, your feet will thank you for your attention.
Buy on Amazon (Starting at $15.57)
While these may not be your traditional foot care products, memory foam slippers are a luxury that every woman with tired feet should have. From slipping them on the minute you get out of bed to shuffling around the house as you make yourself a snack, they are the perfect product to gift to your feet. 
With their thick soles, you can even wear them out running errands. They are an Ugg dupe, so nobody will tell the difference!
Buy on Amazon (Starting at $19.99)
Earn Your Money Back from Buying Foot Care Products
Did you know that you could essentially get these foot care products for free or even use them as a tax write-off?
When you become a foot model and sell feet pictures online, you can do just that!
Take care of your feet, sell them to feet lovers, and make bank. It's as easy as that.
Want to learn more about how to sell feet pics without showing your face online and make up to $2k per month? 
Join my newsletter and get a free copy of my ebook The Feet Pic Bible to start your empowering and confidence-boosting side hustle today!