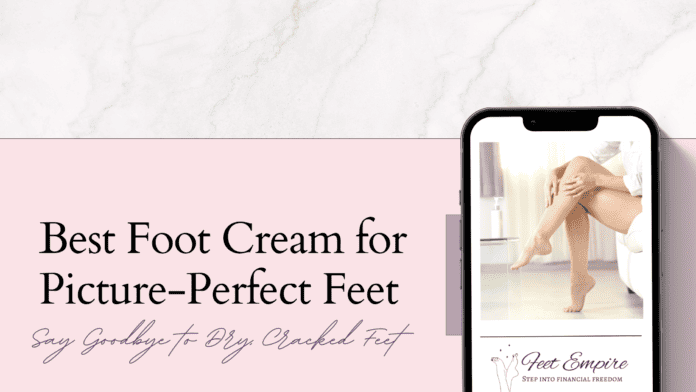 This post contains affiliate links where I may earn a commission at no cost to you.
Finding the best foot cream for dry or cracked feet is not only daunting but can be expensive if you keep buying the wrong one.
We spend so much time on our feet, whether at work, at school, around the house, or enjoying a nice walk in the city or on a hike. It's no wonder that they become worn, dry, and tired.
As women who rely on beautiful, soft, and functional feet, it's important to find the best foot cream to hydrate and rejuvenate our feet. It's especially important for those of us who use our pretty feet to earn money and sell feet pics without showing our faces.
To help you save money and stop wasting time with foot creams that aren't effective and leave your feet rough and dry, I've put together a list of the best foot cream to try. Based on expert reviews, recommendations, and thousands of ratings on Amazon, you're bound to find your next favorite foot cream in this list.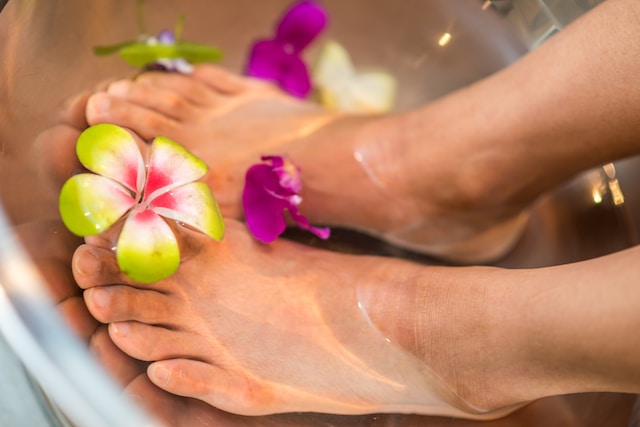 Why Foot Cream Should Be Part of Your Daily Routine
Whether you're going on a vacation to the beach where you'll wear sandals every day or selling feet pictures to earn extra cash online, applying foot cream should become part of your daily routine.
The best time to apply foot cream is at night before you go to sleep. Many women even sleep with socks on to lock in the moisture after lathering their soles and toes with rich creams.
After continuous use, you'll find that your feet are soft, calluses are gone, and your feet look ten years younger!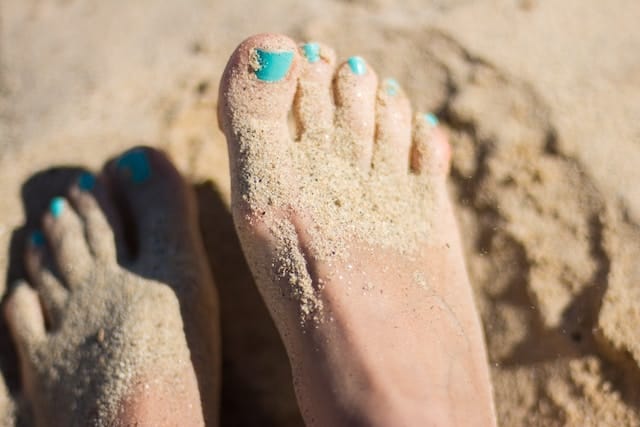 How to Choose the Best Foot Cream
There are so many different foot creams on the market to rejuvenate dry feet that it can feel overwhelming. With all of those different bottles and promises staring back at you from the shelf, you may go right for the one with your favorite color or the mid-range price.
However, there is some science behind which is the best foot cream for dry feet and cracked heels with calluses.
Below is exactly what to look for when choosing the best foot cream to use.
Hydrating Ingredients
The main benefit of using a daily foot cream is to keep your skin hydrated. Foot creams with ingredients such as hyaluronic acid, urea, and glycerin, will bring water deep into the skin for ultimate hydration.
Along with these ingredients, you should look for ceramides, petroleum, and shea butter to seal in the moisture once it's drawn into the skin.
Smoothers and Exfoliators
While you can hydrate your skin all you want, it won't be effective if you are stuck with dead and peeling skin. When shopping for the best foot cream, you'll want to look for exfoliating ingredients that smooth the skin, such as salicylic, lactic, and glycolic acids.
These acids will help the skin cells replace themselves after taking off dead skin and calluses with a pumice stone or peel.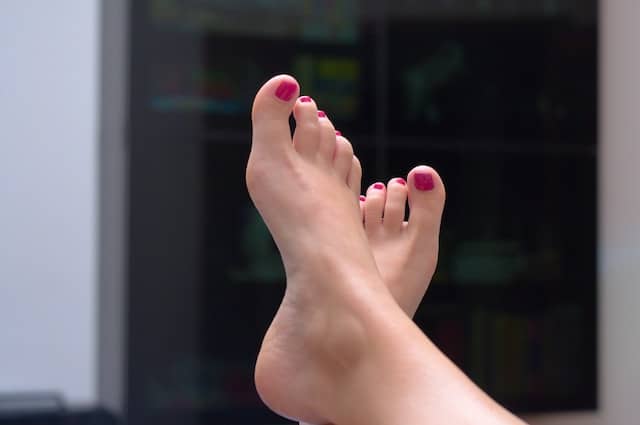 Best Foot Cream for Picture-Perfect Feet
For women who use their beautiful feet as a side hustle and sell pictures and videos, it's important to have soft feet. In an effort to have smooth, beautiful, and picture-perfect feet, incorporate one of these best foot creams into your daily routine.
O'Keefe's Healthy Feet Cream
Lock in moisture and say goodbye to cracked heels and dry feet for good when you use O'Keefe's Healthy Feet Cream. Packaged in a sturdy tub for easy application, you can lather your feet in this soft and moisturizing foot cream and leave it on all night for the best results.
One of the best selling points of this foot cream is that it doesn't feel greasy. There is no leftover residue that makes your hands or feet slippery.
PurOrganica Urea 40% Foot Cream
After just a few days of use, women already saw a difference in their feet when they used PurOrganica Urea 40% Foot Cream. With a high concentration of urea, an effective skin moisturizer, you can't go wrong with this creamy and thick solution to dry feet.
A number of doctors and dermatologists recommend this cream to their patients. Plus, with over 25,000 4.5-star reviews, who am I to say that it isn't one of the best foot creams on the market?
Palmer's Foot Magic Cocoa Butter
Get to the root of the problem with your dry and cracked feet with Palmer's Foot Magic Cocoa Butter. Made from high-quality plant-based ingredients and Vitamin E, this rich moisturizer leaves your feet silk smooth.
Reviewers say that the peppermint smell is fantastic and that the petroleum texture is thick and exactly what they need to feel confident in their feet again.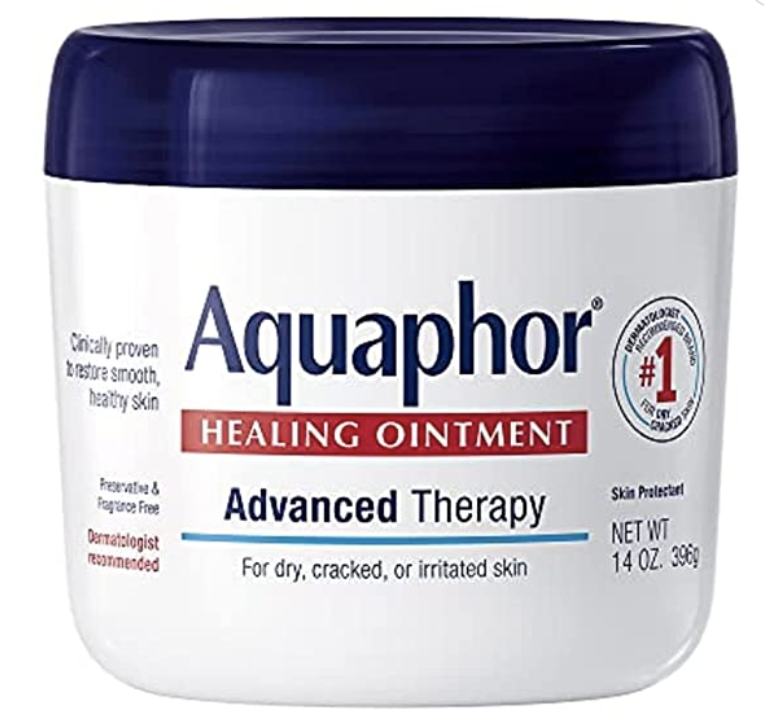 Aquaphor Healing Ointment
Boasting over 69,000 5-star reviews on Amazon, Aquaphor's Healing Ointment may just be the best foot cream on the market right now. Perfect for dry feet, hands, elbows, lips, and knees, Aquaphor has blown away thousands of women, helping them feel as soft and silky smooth as when they were teenagers.
Every household should have a tub of this healing ointment under their bathroom sinks. With its versatility, especially for moisturizing feet, it's a much-needed product.
Eucerin Advanced Repair Cream
Eucerin Advanced Repair Cream has been a long-time favorite remedy for dry skin, calluses, and rough heels. Thanks to the Ceramides-3, the foot cream locks in moisture for 48 hours.
Lightweight and fast-absorbing, it's the perfect cream for those women who don't like feeling a slippery residue left on their hands after rubbing it.
CeraVe Renewing SA Foot Cream
You probably know CeraVe from their face wash and moisturizers, but now you can use the same genius and effective technology on your feet with the CeraVe Renewing SA Foot Cream. Made with salicylic and hyaluronic acids, your feet will drink up this moisturizer and ask for more every day.
With regular use, your calluses will disappear, your skin will be soft, and you'll finally achieve healthy feet in just a matter of weeks.
Vaseline Foot Cream
Who would have thought your grandmother's go-to ointment would be recommended online by a blog in 2023? That's right; Vaseline Petroleum Jelly is here to save your dry feet, cracked heels, and hard calluses once and for all!
Recommended by dermatologists for decades and helping women stay soft and smooth, it's one of the most effective and best foot creams out here. Let's also not forget that it's one of the most affordable and versatile on the market too.
AmLactin Foot Repair Foot Cream Therapy
A moisturizer and exfoliator mixed into one convenient tube, AmLactin Foot Repair cream is a game changer for women with cracks and splits at the bottom of their feet. You could see results in just a week of consistent results, which is pretty fast for a foot cream!
While using this product, it's important to keep your feet protected from the sun because you could be more prone to sunburns.
Miracle Foot Repair
Rejuvenate your tired and sore feet with the Miracle Foot Repair cream with consistent use and application. Not only does it heal dry and cracked feet, but it also makes unwanted odors disappear and revives your skin. You know you'll have soft and moisturized feet because this product is made up of 60% aloe.
Another selling point is that most of the ingredients are natural, and it's paraben-free.
Gold Bond Softening Foot Cream
With 23,000 4.7-star ratings, the Gold Bond Softening Foot Cream is one that is a must-try if you have dry feet and calluses that need to disappear quickly. Made with shea butter and jojoba oils, it's rich in healthy and effective ingredients.
Many reviewers love the fact that this cream doesn't leave a slippery residue or feeling behind after use too.
Ancient Greek Remedy Foot Balm
For a natural foot cream inspired by some of the world's oldest ingredients, Ancient Greek Remedy Foot Balm is the answer to your dry and cracked feet. Made with olive oil, Vitamin E, almond oil, sunflower oil, and lavender, your feet will thank you for the chemical-free care.
Reviewers claim that you'll see dramatic results after just two days of using this effective foot balm.
USA Naturals Tea Tree Oil Foot Cream
Made from all-natural ingredients, USA Naturals Tea Tree Oil foot cream is effective with quick results for soft and smooth feet. Peppermint oil, aloe vera, eucalyptus oil, and white willow present a beautiful aroma while moisturizing your tired and sore feet.
This cream is best used daily for fast and lasting results.
Kerasal Intensive Foot Cream
You can see results in just one day when you use Kerasal Intensive Foot Cream on your cracked and split feet. With more than 50,000 5-star reviews, I just had to include what just may be the best foot cream available right now.
This intense foot therapy is perfect for women who have been struggling to find a foot cream that works miracles.
L'Occitane Foot Balm
The prestigious French skincare brand, L'Occitane has come out with one of the best foot balms for tired and dry feet. With refreshing and rejuvenating mint, you'll feel like you're at a luxurious spa every time you apply this balm.
Women absolutely love that it's extremely effective without leaving a greasy feeling on your feet and hands after.
OPI ProSpa Intensive Callus Smoothing Balm
Bring the nail salon right into your bathroom when you use the OPI ProSpa Intensive Callus Smoothing Balm. How many times have you come home from a pedicure and wondered what magic they use to get your feet so soft and make your calluses disappear?
This is what they use! Get rid of those hard and unsightly calluses from walking around with the help of this hydrating foot cream.
Get Your Feet Moisturized and Ready to Become Money Makers
Say goodbye to ugly feet with cracked heels and flaky soles, and hello to smooth, silky picture-perfect feet!
If you're strapped for cash and looking to earn an extra income from home while boosting your confidence and your bank account, then you may want to consider selling feet pictures online. Don't worry; you can do it without anyone knowing if you follow the steps in my guide, The Feet Pic Bible.
Want to learn how to make money from your newly rejuvenated pretty feet?
Join my newsletter and follow me on Instagram (feetempire.online) for the latest tips and advice to earn thousands of dollars monthly selling feet pictures.