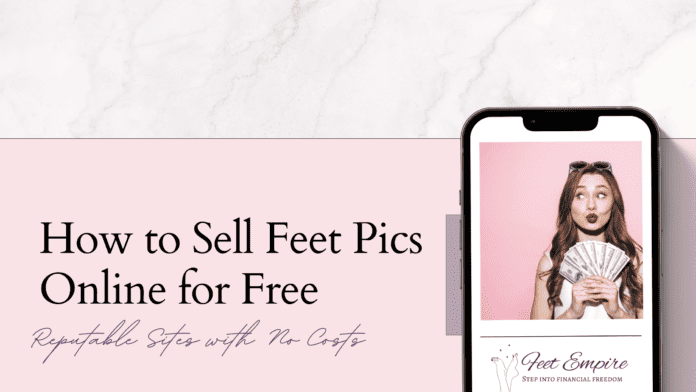 Have you ever considered that those pretty little feet of yours could be your ticket to the designer bag you've been eyeing or that luxurious vacation you've been dreaming about?
If so, then you've probably run into the question of how to sell feet pics online for free.
There are many websites and platforms to sell feet pics, but they require you to sign up for a membership to sell your feet pics. When you're just dipping your toes (no pun intended) into this lucrative side hustle, you may not want to pay anything to start.
I have been selling feet pictures without showing my face for over a year now and can't begin to tell you just how great it has been for my confidence and bank account.
I believe any woman who is looking to make extra money and isn't afraid to feel sexy should take advantage of this incredible opportunity!
That's exactly why I created Feet Empire; to empower women to literally step into financial freedom, one foot pic at a time.
So, I've made a list of the most creative and reliable websites and platforms to sell your feet pics online for free.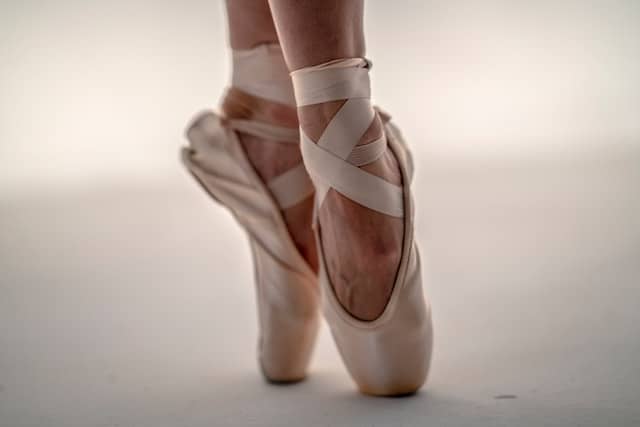 Why Sell Feet Pics Online?
Well, the million-dollar question – why on earth should anyone sell feet pics online? Why are feet pics a thing? Simply because there's a market for it!
You'd be surprised how many people are willing to pay for high-quality, artistic feet pics. It's a side hustle that doesn't require a degree or previous experience.
Just you, your feet, and your creativity.
Millions of women worldwide sell feet pics to feet lovers to foot fetish enthusiasts to earn some extra money. Whether they simply want to pay for a vacation to the Caribbean or need to make their next car payment, selling feet photos can make it happen.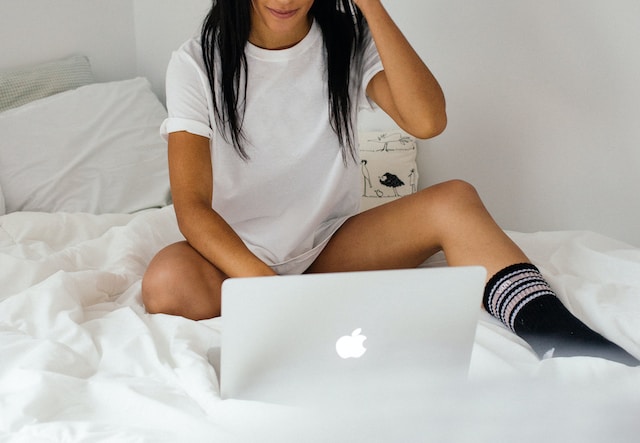 How Much Can I Make from Selling Feet Pics Online?
Now let's talk numbers because I know you're wondering, "Emily, how much can I really make?" It can vary a lot, but on average, sellers can make anywhere from $5 to $100 per photo.
Read Next: How Much to Charge for Feet Pictures
Some women are out here making thousands of dollars every month simply by taking photos of their toes and sending them to clients to appreciate their beauty.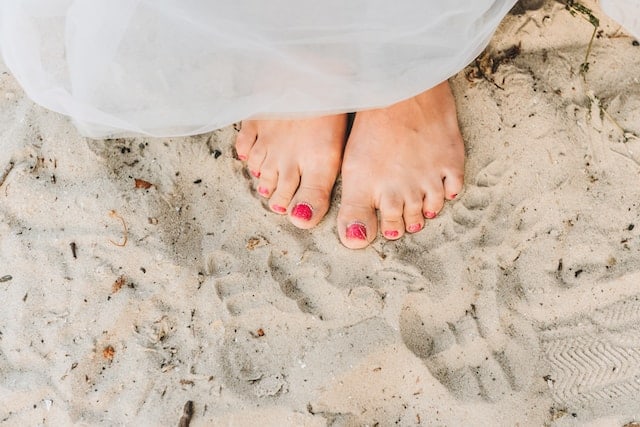 Is It Legal to Sell Feet Pics?
Girl, it's as legal as selling a vintage Chanel bag on eBay! As long as you're over 18 and follow platform-specific guidelines, you're golden.
Not only is selling feet pics legal, but it's one of the fastest ways to make a ton of money without leaving your house!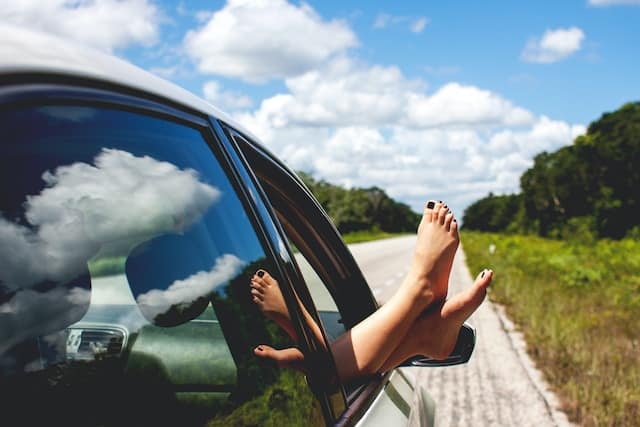 What Does it Mean to Sell Feet Pics Online for Free?
Selling feet pics online for free simply means you're not spending any money to start this venture. No membership fees, no hidden costs.
Just pure profits that can go straight to your girls' night out fund!
Best Places to Sell Feet Pics Online for Free
Let's get to the fun part – or at least the part you're actually interested in!
Here are some of the best places to showcase your feet and make some moolah without paying for a membership to join.
OnlyFans
This platform lets you set your own prices and connect with buyers directly. Plus, the earning potential is endless!
While the site is free to join, it does take a percentage of your earnings, also known as commissions.
Instagram
Already posting your pedicures here? Why not monetize them? Just be sure to keep it classy, sassy, and within Instagram's guidelines.
Read my full guide on How to Sell Feet Pics on Instagram to get the full scoop and tips about how to sell feet pics online for free with the app.
It's a good idea to set up payment services such as PayPal or Cash App to receive money from your customers that contact you on Instagram.
Use the code 1FC1QPC when you sign up for Cash App for a bonus today!
Tinder
Not just for dating, honey! You can use Tinder to reach out to potential buyers. It's important to be upfront and honest when swiping on clients, though.
You don't want someone to instantly fall in love with your fun personality without knowing you're actually there to sell pictures and videos of your pretty feet.
While you can't sell your feet photos directly through Tinder, you can refer potential customers to other social media accounts or platforms.
Read Next: How to Sell Feet Pics on Tinder
Feetloversonly
A haven for feet lovers! Feetloversonly is free and connects you with a global audience of feet enthusiasts. However, they do take a percentage of your earnings.
This site allows women to sell more than just their feet pictures, though! If you have old and worn shoes or hosiery, you can list these items for sale for clients to buy too. It opens a whole new world of money-making opportunities.
Dollar Feet
Dollar Feet buys your feet pictures and sells them to their clients. You don't have to market or promote yourself to potential clients. No messages or people that waste your time. However, you are encouraged to show your face in your content.
With this website, professional content buyers will purchase photos they believe their clients want. Starting at $10 per photo, you could earn a whopping $100 with just 10 uploads!
To get started, complete the Foot Model Application Form and upload the requested content, information, and measurements.
While I don't like showing my face in my feet pics, some women out there don't mind it, so I wanted to share this one way how to sell feet pics online for free.
Foap
Foap is a digital content marketplace that allows you to upload your feet pics (and other content) for brands and agencies to buy and use in their marketing, website, or content.
You get to set the price, upload your content, and wait for someone to purchase your photo. Foap takes 50% of the sale price, and you'll get the rest.
Selling photos isn't the only way to earn money on Foap, though! The site hosts contests where you can win cash and other prizes. 
Craigslist
The mid-90s-looking website may not have the graphic design aesthetic you may want in a site where you can sell feet pics for free, but it sure is effective! You can successfully sell feet pics on Craigslist by using the right keywords for what feet lovers want.
Plus, it only takes about five minutes to create an advertisement. Remember to include a foot photo as a teaser to show your potential customers what they'll get when they purchase your content. It's a great way to build a client base and earn some extra cash.
Feetify
Feetify is free to join, and you can connect with interested buyers directly. It's really straightforward to get started. Simply create a profile, upload your content, and promote yourself to potential buyers.
The platform also gives awards to creators who are active on the site and selling content. You could win up to $100 per month if selected!
Snapchat
Utilize Snapchat's premium account feature to sell your pics privately. You can start subscriptions to exclusive content for your followers and promote your content.
You can accept money right on Snapchat, too! However, the client will need your phone number or email address. So, make sure to use your dedicated feet pic selling accounts when signing up for Snapchat.
Read Next: How to Sell Feet Pics Without Anyone Knowing
Telegram
Join feet pic groups or create your own channel to connect with buyers. While selling your feet pics directly on Telegram isn't super easy, it's a great place to direct potential clients to your Instagram or other accounts.
Personal Blog
Want full control? Build your own blog and keep all the profits.
If you're really good at creating content and writing blogs, then you can show up in Google searches when feet lovers look for feet pics for sale.
Again, you'll have to get a third-party payment processor to accept customer funds.
Reddit
Subreddits like r/FeetPics allow you to advertise and sell your pics.
You can message potential clients directly in Reddit or lead them to another social media account or profile or your own website.
It's important to note that you'll have to stand out from the crowd on this one. There are many women looking to promote themselves, and it can be easy to be overlooked.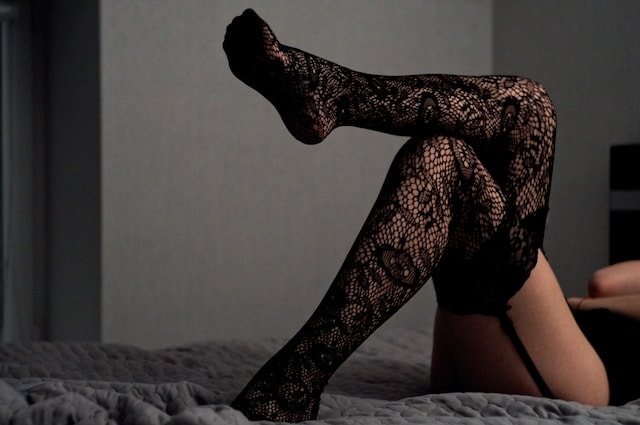 Websites Worth Paying a Membership to Sell Feet Pics
Yes, there are also platforms worth paying a small membership fee for better opportunities.
These platforms often have safer guidelines and protection from scams, verified users, and promotion opportunities within the platform.
FeetFinder
An all-in-one platform for buying and selling feet pics. It's secure and easy to use.
With an entire professional marketing team behind the app inviting feet lovers to come and check out their catalog, you have more chances to sell feet pics.
FeetFinder is my personal favorite website to sell feet pics. It's safe to use and easy to create a profile. Once you learn how to sell feet pics on FeetFinder, your life (and bank account) will change forever!
Read Next: Is FeetFinder Safe? My Honest Seller Review [2023]
Feetify
While it has a free option, its premium membership offers better exposure.
One of the biggest perks of the premium membership is that sellers get to keep 100% of their profits. Feetify won't take a commission. They will also promote you at the top of their newsfeeds and pages.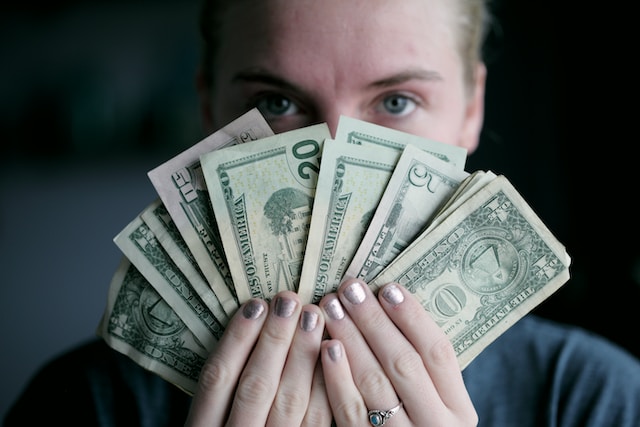 Do Platforms Take Commission When I Sell My Feet Pics?
Some platforms do, and the percentages vary. But remember, even after commission, you're still making a profit!
For example, FeetFinder takes just 20% of your earnings, meaning you earn 80% of what you sell. Other sites, like Foap, take 50% of your sales.
However, the commission you pay is for convenience, safety, legitimacy, and promotion. So, in my humble opinion, it's worth it!
Do I Have to Pay Taxes When Selling Feet Pics?
This is a business, babe. So yes, you should report your earnings when tax season rolls around.
I have a whole blog post about paying taxes on your feet pic profits and even how you can save some money while doing so!
Read Next: FeetFinder and Taxes: A Guide to Paying Taxes While Selling Feet Pics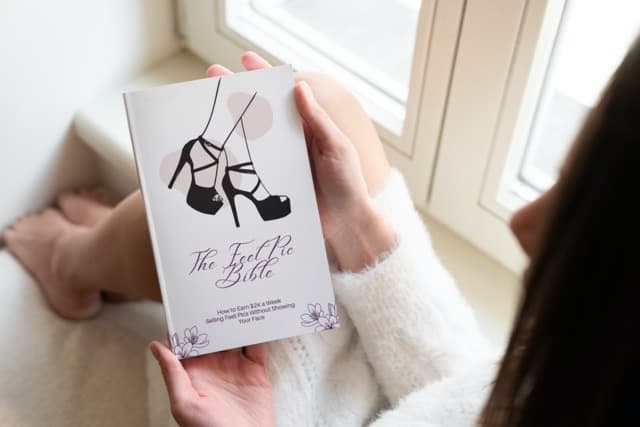 Start Earning Hundreds Per Week at No Cost Today!
So, there you have it!
An unusual but legit way to earn extra money. It's all about being comfortable and seeing the potential in every opportunity, even when it's as quirky as selling feet pics online.
When you learn how to sell feet pics online for free with my recommended sites, you can start earning money and upgrade to a premium membership with FeetFinder or Feetify.
Before I leave you, I have one more amazing piece of knowledge to share with you!
From my experience selling feet pics online without showing my face, I created a 30-page guide called The Feet Pic Bible: Earn $2k per Month Selling Feet Pics Without Showing Your Face, and I'm giving it away for FREE!
Simply sign up for my newsletter to get a copy sent directly to your inbox.
Now, let's turn those pedicures into profits! Remember, your feet, your rules.