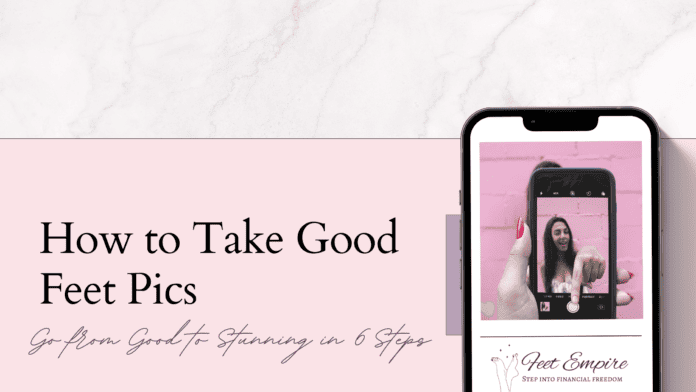 There is a difference between women who earn a hundred dollars selling feet pics online and those who earn thousands of dollars, and that's the knowledge of how to take good feet pics.
If you're considering selling feet pics without showing your face to earn some extra money to spend on a weekend out with the girls or a new luxury handbag, then you've come to the right place!
In a world where content is king (or queen, in my opinion), knowing how to create great content and how to take good feet pics is one of the factors of having a successful side hustle.
Now, I understand you're busy.
You probably already have a full-time job and maybe even another gig on the side. When you learn how to take good feet pics, you'll see that it isn't as difficult or intensive as you may think.
With the right equipment, resources, and knowledge, you can earn $20 to $100 per feet photo! All without showing your face so you can sell feet pics without anyone knowing.
By the end of this article, you'll know all of my tips and tricks for how to take good feet photos and earn up to $2k per month selling them.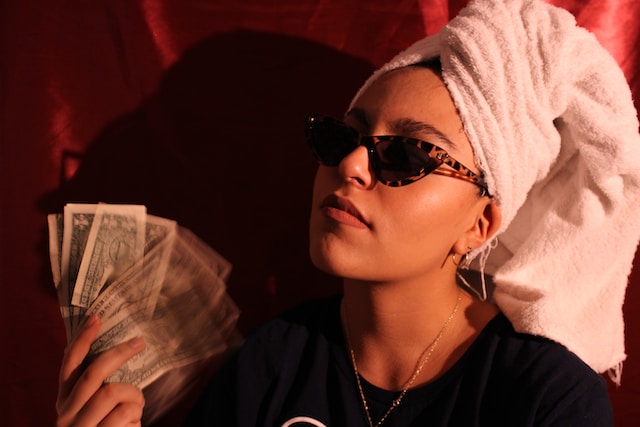 Can You Actually Make Money Selling Feet Pics?
You can absolutely make money selling feet pictures! I started selling feet content over a year ago and it has changed my bank account and my life for the better.
I am never worried about paying my rent, splurging on a new outfit, taking myself out to dinner, or treating my girlfriends to a VIP table at the club.
When you use legit and safe websites like FeetFinder, you can earn hundreds and even thousands of dollars per month.
Read Next: How Much to Charge for Feet Pics
While it can take some time to get started, create your content, and build up your client list, once you get started, there's no stopping you from replacing your full-time income!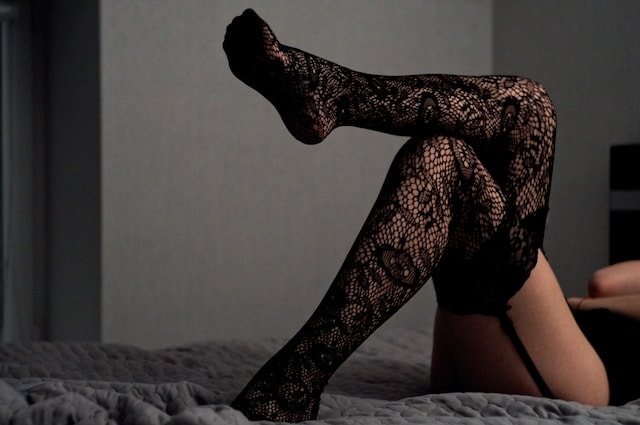 Is Selling Feet Pictures Legal?
One of the most common questions I get from my readers is if selling pictures is legal.
I'm here to reassure you that it is completely legal – as long as you are the ripe and legal age of 18 years old and not soliciting physical services. Don't forget, you will also have to pay taxes when you sell feet pictures to keep your business legal.
Of course, it's important to abide by any guidelines and rules set in place by the platform or website where you are selling your feet pictures.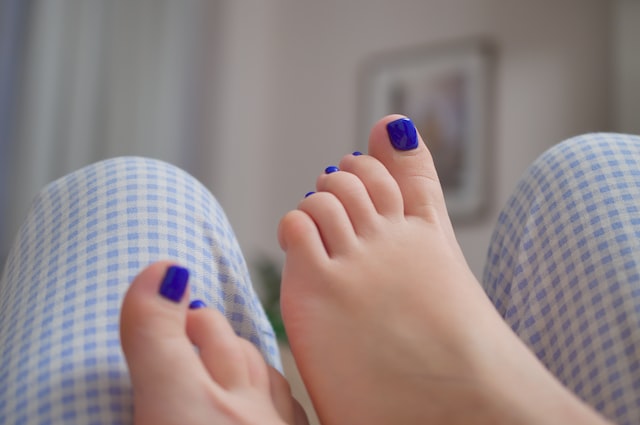 Why It's Important to Take Good Feet Pics
As a newbie content creator and feet pic seller, it's of the utmost importance to learn how to take good feet pics. When you create high-quality, captivating, and beautiful content, you attract attention of buyers.
While feet lovers and those with a foot fetish aren't necessarily looking for artistic photos, they do want to get their money's worth.
If you are interested in selling your feet pics as a professional foot model on stock photo sites, then you will definitely need to learn how to take good feet pics for more upscale and prestigious clients.
When you can create attractive and high-quality content, people will be more likely to pay you for it – putting more money into your bank account each and every day!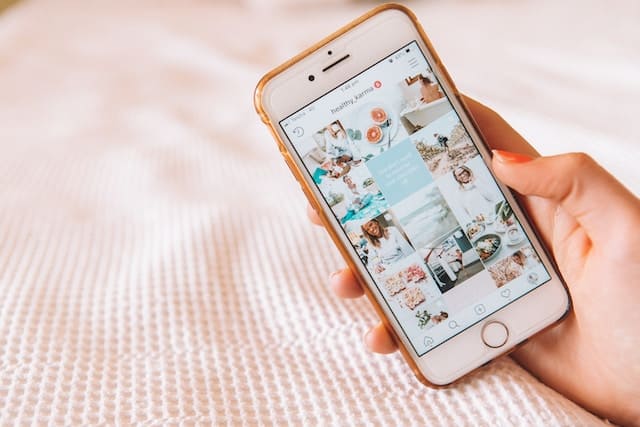 How to Take Good Feet Pics in 5 Steps
I've broken it down to just five simple steps to take good feet pictures when selling foot content online.
Below is my tried-and-true content creation process for selling feet pics online.
Step 1: Maintain Your Feet
Throughout the week and even daily, it's important to take time to maintain those pretty toes and beautiful feet so that you're always ready for the next photoshoot.
Make sure your toenails are clipped and polished, soles are smooth, and your skin is hydrated.
Before you plan to create a batch of new content, it's a good idea to go for a pedicure if you haven't in a few weeks to get those pretty piggies freshened up.
Step 2: Get in the Mood
It's true that confidence seeps through a photo. When you are feeling sexy, powerful, confident, and seductive, that is the best time to whip out your camera and equipment to take good feet pics.
Put on some of your favorite girl power music (I'm talking something like Partition by Beyonce) and start taking exciting and bombshell feet photos.
Step 3: Gather Your Equipment
You won't need much to take good feet pics. You don't even need a fancy DSLR camera!
The latest version of the iPhone will do just fine.
For the best quality photos, I recommend investing in a ring light if you don't have one already and a tripod.
These will make your photos much easier to take, especially if you're doing it by yourself.
Step 4: Master Your Poses
I can't be the only one who looks in the mirror some days feeling extra confident and then see a photo of myself later and not recognize the girl in it at all. It's usually due to the camera angle and a lack of posing.
The same thing happens when you learn how to take good feet pics. Poses are everything!
The only way you can master your poses is to practice, practice, practice.
When you find poses that you are confident in and line up with the types of feet pictures that sell best, you've got some golden content on in your hands!
For those of us who don't want to reveal our identities in feet content, I've also come up with the sexiest and most attractive foot poses without showing your face.
I'll also go into even more foot poses to try at the end of this article.
Step 5: Edit and Touch Up
After a round of snapping pictures of your pretty feet, creating great content doesn't end there!
Many foot models will edit their photos before uploading them to their albums or sending them to a client.
Just a few touch ups of the lighting, color, and adding your watermark will not only enhance your photo, but also protect it from being used by another creator.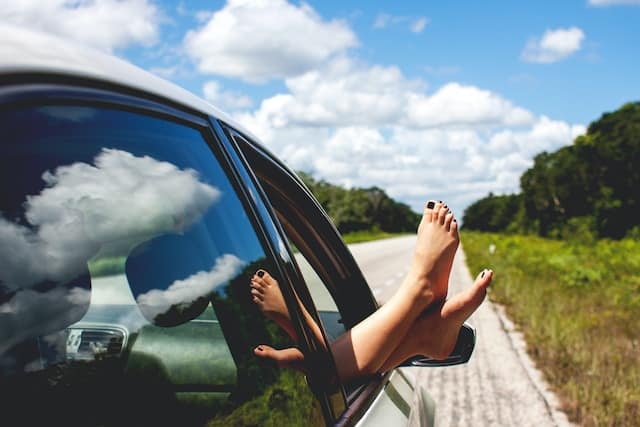 Helpful Tips to Take Stunning Feet Pics
Now that you know the process of how to take good feet pics, it's time to dive into the little tips and tricks that will take your feet pic content from to stunning.
Avoid Distracting Backgrounds
It's time to put your creative director cap on and set up your scene with thought and care. The main thing to focus on is the background you have behind your feet.
Avoid patterns, too many colors, and random objects in the background. If you have a plain wall, it creates the perfect setting to show off your feet poses.
Use a Camera Timer or Bluetooth Clicker
There are just some poses and photos that you can't take yourself without a bit of help. This is where the timer on your camera or a Bluetooth clicker comes in handy.
One of the most useful photo apps I use is Lens Buddy, which takes constant photos every one, three, five, or ten seconds. So, you can constantly strike new poses without losing your flow.
Lighting is Everything
You will be shocked when you experience the differences in lighting when taking good feet pictures.
Natural light is always the best option for getting well-lit and natural-looking photos. However, that isn't always possible, especially if you live in an apartment without many windows on a rainy day.
If natural light is hard to come by, then a ring light will work just fine!
Look through the lens and play with the lighting until you find the perfect setting. Remember, you don't want to have harsh shadows or dark spots, unless they're intentional!
Switch Up the Angle
Using different angles will give your photos more dimension, style, and personality. Don't be afraid to experiment with various poses and taking photos from high, low, side, or sneak peek angles.
Get creative with your feet pictures!
Change the Location
Using a blank wall in your bedroom as your background is completely fine and normal when taking good feet pics. If you find your creativity stalled, though, you may want to change the location of your photoshoot.
Try taking pictures outside, at the beach, in a pool, or getting out of the shower. There are so many sexy and fun situations your feet can be in that will knock the socks off of your clients.
Play with Accessories
Foot jewelry such as ankle bracelets, toe rings, and barefoot sandals can drastically change your feet photos. Add some sparkle and fun to your photoshoot to set the scene.
You can also wear fishnet stockings, fun socks, and your favorite pair of heels to spice up your content.
Whatever you think will look good to your clients, give it a try!
It's completely free to take a photo of your feet and experiment with new ideas.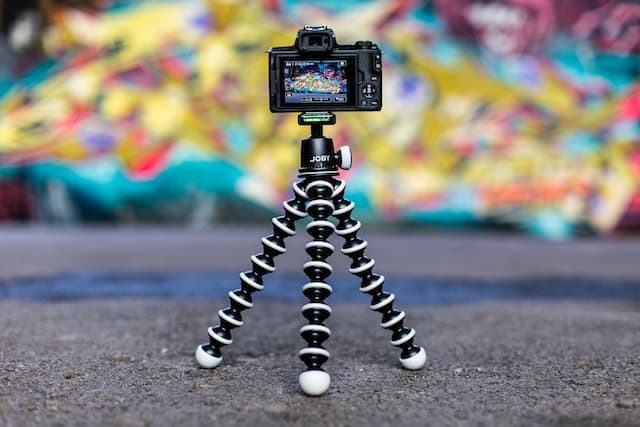 What Do You Need to Take Good Feet Pics?
In the section with my steps for how to take good feet pics I mentioned some of the equipment that I use. Now it's time to go into detail and give you my favorite recommended products.
iPhone or Camera
There is really no need to get a fancy camera to take feet pictures unless you plan to sell them to stock photo sites or on Foap.
When selling to feet lovers, your iPhone will do just fine.
Pro Tip: Make sure to clean the lens before you take your photo so it doesn't turn out blurred.
Ring Light
For settings that don't have a ton of natural light or when you're shooting on a rainy day or at night, a ring light can drastically change the quality of your photos.
The ring light I have comes with a tripod and three different adjustable light settings and colors to get the perfect tone every time.
Tripod
If you are taking photos of yourself, then it is useful to have a tripod to set up your phone or camera. This hands-free solution will help you get better angles and show more of your beautiful figure – if you so choose.
My favorite tripod is compact and super easy to carry around with me. It also comes with a Bluetooth remote to take photos from afar without using a timer.
Bluetooth Remote
Most tripods already come with a Bluetooth remote to click pictures without touching your phone screen. But if you lost yours or have a tripod without a clicker, it's a good idea to get a new one to help you take photos with ease.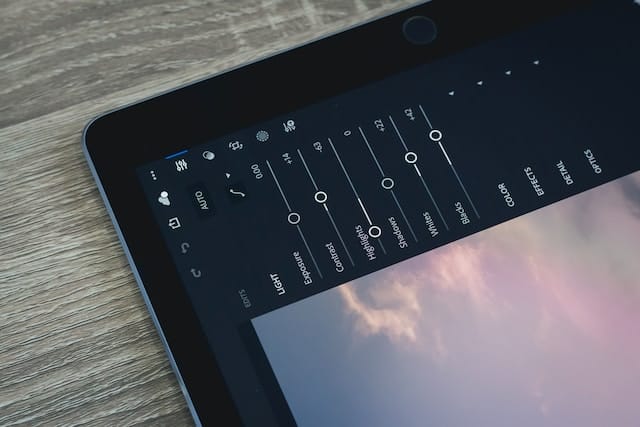 How to Edit Your Bombshell Feet Pics
The goal of selling feet pictures is to make as much money as possible, right?
If that's your goal, then this one extra step for how to take good feet pics is crucial.
Editing your feet pictures, ever so lightly, will give them the boost they need to grab attention and interest from clients and your followers.
Download the Lightroom Mobile App
My favorite app to edit my photos is the Lightroom Mobile App. It's free and easy to use right on your phone or iPad.
You can also remove the meta data from your photos when you save the edits to further keep yourself safe and anonymous.
Adjust the Lighting
With the exposure, highlights, and shadow tools, you can adjust the light of your photo. However, if you use natural light or your ring light when shooting, you may be able to skip this part.
Perfect the Colors
Sometimes you will need to adjust the Vibrance or Saturation to get the bold colors you desire.
If you want to really explore the editing features, you can adjust individual colors to be bolder or softer.
Don't Over Edit
You remember back in 2015 when Instagram was all the rage with the pre-selected filters. Now we look at them and cringe, right?
Take this as a lesson not to over edit your feet photos. Your clients want to see your beautiful natural feet without harsh overlays and filters.
If you do decide to use a filter or preset, make sure it looks as natural as possible and that it enhances your photo rather than takes away from it.
Add Your Watermark
To protect your content, it's always a good idea to add a watermark to your photos.
The key is to use your screen name or social media handle or a logo if you have it. However, the placement must not cover your pretty feet.
Instead, place it next to your feet so people can't crop it out and claim your content as their own.
Start Earning Money from Home by Selling Your Feet Pics
Congratulations! You are now equipped with all of the tools you need to know how to take good feet pics.
Are you ready to start creating bombshell content and selling it to clients?
The first step is to get my free guide, The Feet Pic Bible: Earn $2k a month Selling Feet Pics Without Showing Your Face Online.
Join my newsletter and get your free copy today!
Already have some photos of your precious feet that you want to sell? Sign up for FeetFinder and start earning today!