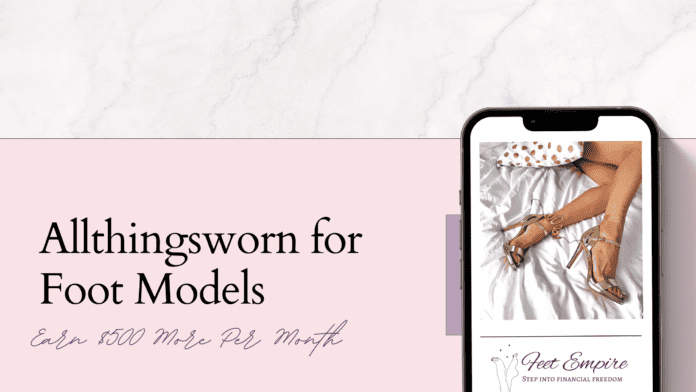 You've already heard and maybe even experienced how selling feet pictures without showing your face is an easy way to make a ton of money from home. Well, now I have another fantastic opportunity to add some cash to your bank account with Allthingsworn.
Ever wished those old heels and stockings stuffed at the back of your wardrobe could turn into a brand-new designer bag? Or maybe a luxurious vacation with your girlfriends?
As a women who empowers her confidence and sells pictures and videos of her feet, you can now make money from the props you use and everyday items you wear by selling them online. By selling worn shoes, socks, or hosiery, you can earn an extra $500 (on top of your feet picture earnings) per month!
In this article, I'm diving into how feet pic models can take advantage of Allthingsworn and sell old props they used for photos and things that have been sitting in their closets for too long for extra cash.
What is Allthingsworn?
Picture this: you're sifting through your closet, and you stumble across a pile of old shoes and socks. Instead of dusting them off or tossing them out, you can now sell them on Allthingsworn.
It's a unique platform that allows us ladies to sell used clothing, accessories, and content to interested buyers while keeping our identities anonymous. Yep, that means no weirdos knocking at your doorstep.
Essentially, Allthingsworn is a marketplace where women can sell specific items they have worn, such as socks, shoes, panties, hosiery, and more, to specialized buyers.
Can Feet Pic Sellers Make Money from Allthingsworn?
The million-dollar question (or, let's be realistic, the $500 question): Can you actually make money from this platform?
The answer is a resounding YES! If you're already in the feet pic selling biz, Allthingsworn is like finding the missing piece to your money-making puzzle.
You spend precious money on the shoes and socks that you wear in the feet pictures you create, why not make some money back by selling them to people who will truly appreciate them?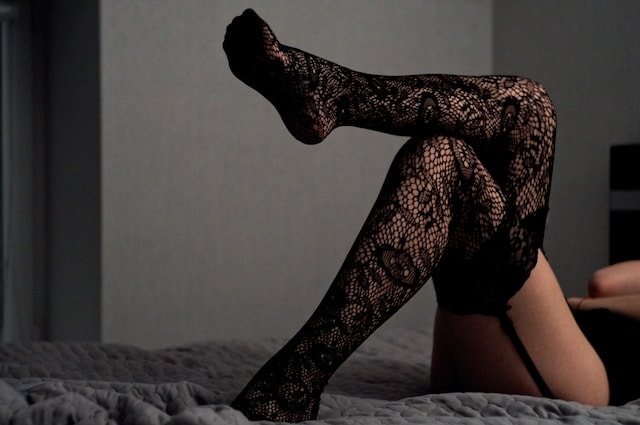 Items You Can Sell on Allthingsworn
So, you're ready to turn that pile of stuff into a stack of cash? Let's dive into what items a feet pic model can sell on Allthingsworn.
Socks
That comfy pair you wore on your last hiking trip, or the one with cute little poodles on it, can now contribute to your next shopping spree.
Now, I'm going to be honest here, the dirtier and smellier your socks are – the better.
We are now dealing with clientele who want to know that the item has been worn. They aren't looking for new socks that they can wear themselves or give as a gift; if you're catching my drift.
They want to know that you have worn these socks. You may even want to give a little backstory about where you wore the socks and if they were comfortable or not to further entice clients to buy them.
Shoes
Old trainers, well-loved heels, or those cute sandals you've only worn once or fifty times, sell them off and watch your bank account grow.
Your favorite pair of heels that you would always wear out clubbing that are now scuffed and too damaged to wear – sell them!
Went on a European summer vacation and walked 20,000 steps a day in your Adidas Stan Smith sneakers? Sell them!
Old slippers that kept your feet warm during the winter and snowy days that now have worn down where your toes sit? Sell those too!
Stockings
Ladies, it's time to finally part ways with that drawer full of stockings you hardly ever use. Or let's face it; those old stockings that you bought and ripped instantly with your nail as you were in the bar bathroom.
You can sell the old stockings you wore once, twice, or until they became so worn that they are full of tears and holes.
Panties
Now, this may be a bit out of your comfort zone as a feet pic model. However, panties are a hot commodity on Allthingsworn. Comfortable or sexy, all are welcome. You can make some good money from this, ladies.
Some clients may request that you wear a pair for a specific number of days. They may also have other unconventional requests, but they are definitely willing to pay for them.
Remember, you never have to do anything that makes you uncomfortable. If you don't like the idea of selling your panties online, then you absolutely do not have to!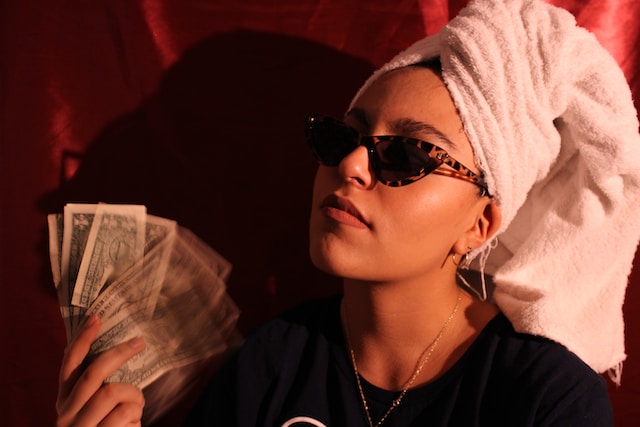 How Much Can You Make on Allthingsworn as a Foot Model?
You might be thinking, "Emily, how much money are we talking here?"
Honey, while I can't promise you a million-dollar paycheck, I can tell you that with the right approach, you can make an extra $500 a month. That's rent, a designer bag, or just money in the bank.
You decide!
Just remember, this is an extra $500 on top of what you're earning from selling your feet pics on other websites and platforms.
Is Selling on Allthingsworn Safe?
Safety comes first, always. That's why Allthingsworn ensures you can sell anonymously. Say goodbye to worrying about weird stalkers or uncomfortable encounters.
You can create a profile where you don't show your face, and you use the same persona as when you sell your feet pictures.
Allthingsworn makes it easy to sell your used items anonymously to keep you safe.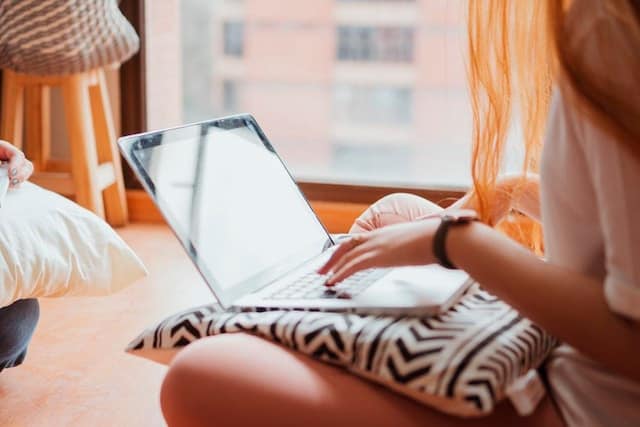 How to Create an Allthingsworn Profile
Creating an Allthingsworn profile is as easy as buying your favorite pair of shoes online.
Create Account
First things first, you'll need to create an account. Just a few quick details, and you're good to go.
You'll fill out your name, username, and email address and create a password.
Complete Profile
Add a profile picture (it doesn't have to be of your face) and fill out the profile details to let your potential buyers know a little about you.
Your bio should describe what types of items you sell and include "personal details" about your persona.
Check out my article about FeetFinder bio examples for some inspiration.
List Items for Sale
Upload some enticing pictures of your goodies (and I mean your shoes and socks), set a price, and you're in business.
Verify Your Identity
Allthingsworn cares about safety, so they'll need to verify your identity. Don't worry; this info won't be shared.
This is so that you can get paid legally and verify that you are at least 18 years old.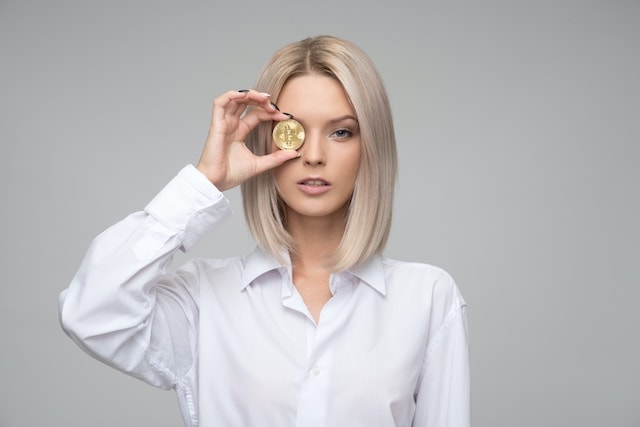 How Does Allthingsworn Pay Sellers?
Allthingsworn does not pay sellers directly in cash. Instead, they use KinkCoins as a currency that can be redeemed for cash. This is a way to get around payment platform restrictions and guidelines about selling certain items, such as used personal items.
You can redeem the KinkCoins you earn through PayPal or another third-party payment platform.
Having buyers pay in KinkCoins for your items also doesn't leave any trace between you and the client.
Does Allthingsworn take Commission?
Allthingsworn does not take a commission from your sales.
Is the Allthingsworn Premium Membership Worth It?
It absolutely can be! With perks like priority listing and promotion, you could be making sales quicker than you can say "old pair of socks."
While you can sell items on Allthingsworn for free, their Premium Membership proves to be much more convenient. You are not limited in how many items you list for sale, like the free membership, and you can chat with potential clients to make initial and repeat sales.
Remember, the membership fee you pay is a tax write-off when you claim this money as self-employed income!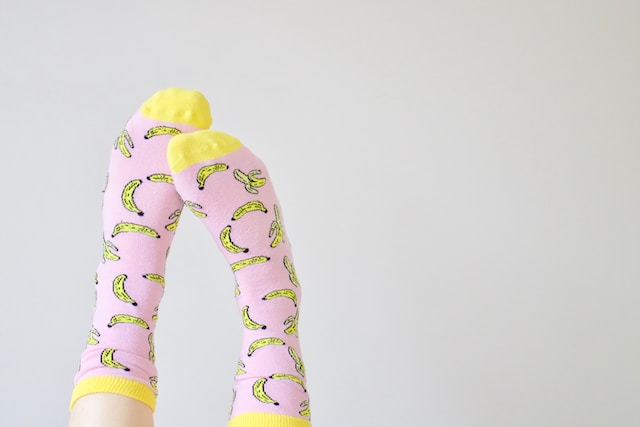 Is Allthingsworn Good for Selling Feet Pictures?
You bet! It's not just about the old shoes and socks; you can sell feet pictures too. Allthingsworn is another venue to showcase your perfect pedicures and unique socks.
While it isn't necessarily the market for feet pictures, you may be able to sell a few. In my opinion, it's best to stick with platforms like FeetFinder to sell feet content successfully.
Start Earning Money from Your Feet Pics and Accessories Today!
So, ladies, the only question now is: why aren't you on Allthingsworn yet?
Grab your phone, snap some pictures of your items, and start making money. And remember, you're not just selling items; you're selling empowerment, one sock at a time.
Want to learn how you can earn more money selling feet pics (or even how to get started) online without showing your face?
Join my newsletter for my firsthand advice and tips sent directly to your inbox. Oh, and you'll get my PDF guide, The Feet Pic Bible, absolutely free when you join!