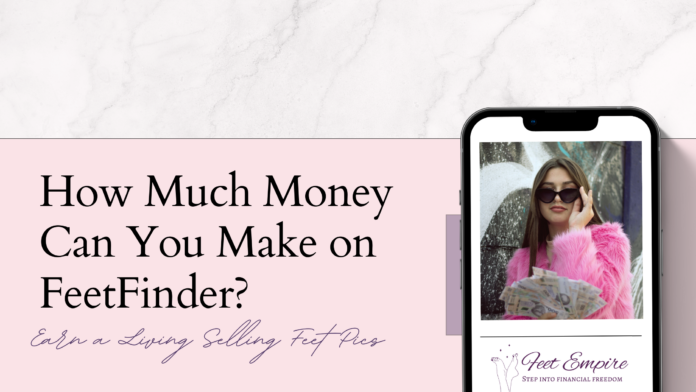 You're stuck in a financial rut in this difficult economy, and you're looking for a way to pay for rent and groceries without working all the time. So, naturally, you wonder how much money can you make on FeetFinder. 
Selling feet pics without showing your face is one of the most lucrative WFH jobs, and it has been for quite a while! 
Once you finally choose a platform to sell your feet pics, like FeetFinder, and dedicate your time and creativity to creating feet pic content, you can earn hundreds, if not thousands, of dollars per month. 
But, how much money can you make on FeetFinder exactly? 
The average foot model earns anywhere from $500 to $2,000 per month selling feet pics on FeetFinder. However, there is no limit as to how much you can earn! 
If you are savvy with your marketing and content, then you could earn well above $5,000 per month.
As my favorite platform to sell feet pics, I'm going to dive into the nitty-gritty details about how much money you can make on FeetFinder and how to do it as fast as possible.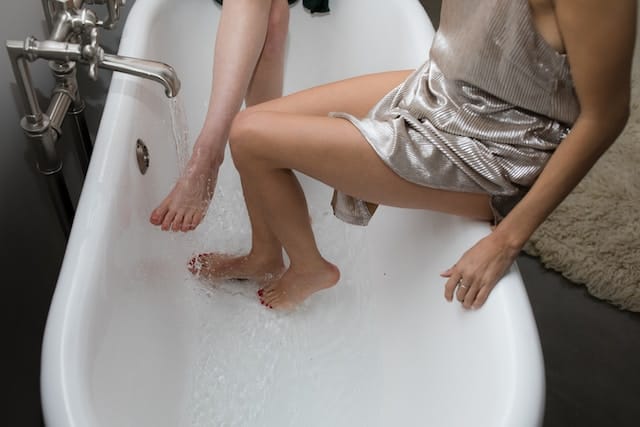 What is FeetFinder?
FeetFinder is a website platform that allows foot models to connect with feet lovers to sell and purchase feet content in a safe and reliable way.
As the most popular platform to buy and sell feet pics, FeetFinder is professional and legit. They make it a top priority to keep foot models safe when chatting with and selling to buyers. 
Read Next: How to Sell Feet Pics on FeetFinder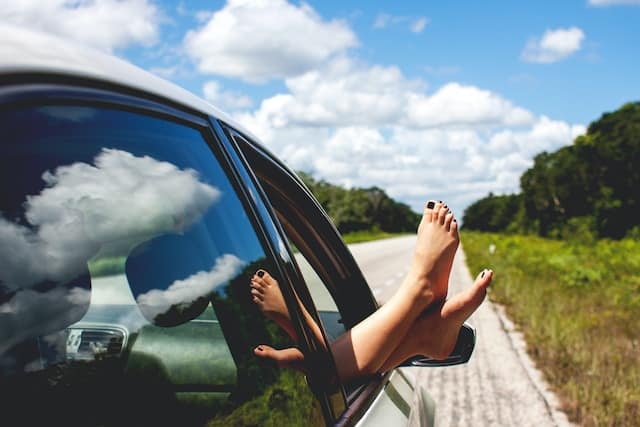 Is It Legal to Make Money on FeetFinder?
In the foot pic selling industry, the number one question women ask is whether it is legal to sell feet pics. 
Yes, it is legal to sell feet pics, and FeetFinder makes it even easier to abide by the laws regulating it. 
Firstly, FeetFinder ensures all foot models are of legal age by verifying their users' identities before they even have access to the platform.
Secondly, FeetFinder reports income to the IRS so you can stay legal and pay taxes on the income you earn. 
Actually, when you first start selling feet pics and want to keep your business legal, the best thing you can do is create a FeetFinder account and sell your content there. 
Is FeetFinder Money Taxed?
Unfortunately, when you become successful and earn over $600 per year selling feet pics, the government expects you to pay taxes. 
However, just think of paying taxes on your FeetFinder earnings as a measure of your success! 
If you weren't earning money, then you wouldn't have to pay taxes on it, right?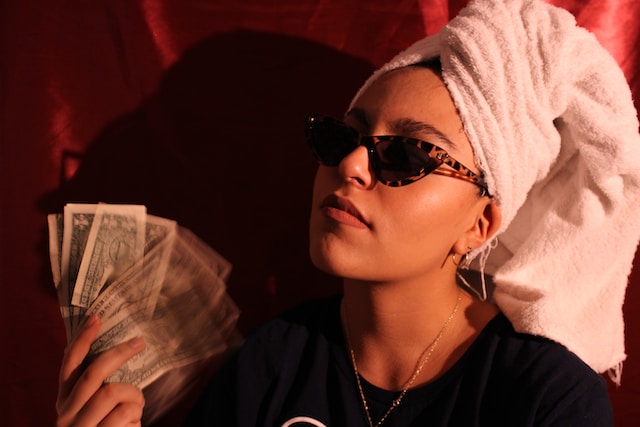 How Much Money Can You Make on FeetFinder?
Let's start talking numbers.
How much money can you actually make on FeetFinder selling feet pics and videos?
It comes down to two factors: how you price your content and how many followers or clients you have.
The most challenging part of selling feet pics is finding the right price for your content.
The average foot pic sells for anywhere between $5 and $20, depending on the content and the model. 
However, you can charge even more for feet vids and custom content. 
This brings me to the second factor – how many customers and followers you have.
It's all about volume here! 
The more followers and admirers you have on FeetFinder, the more often your content will show up on their newsfeeds and the more sales you'll make. 
The key to growing a following is by posting content and building connections with potential clients.
Through just one sale of custom content, you can easily earn $100. Now, imagine having ten customers request custom content each month. That's $1,000 in your pocket!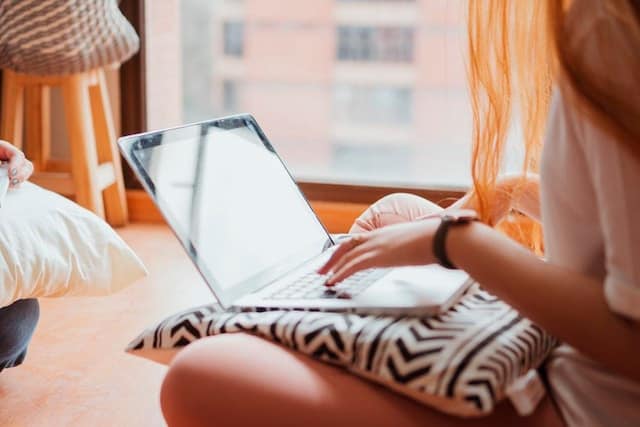 How Do You Make Money on FeetFinder?
So, now you know how much money you can make on FeetFinder. Let's discuss exactly how to make money on FeetFinder. 
The platform offers three different ways for foot models to make money.
1. Selling Albums and Videos
The main feature of FeetFinder is uploading photo albums and videos to sell on your profile. 
Essentially, you create a catalog of your feet content for customers to purchase individually. This is one of the best ways to create passive income on the platform because once the album is available, customers can purchase it for years to come.
For example, you upload an album of ten photos and sell it for $25. The first month, you sell it five times, earning $125 from the album.
The next month, you upload another album and sell it for $30. That second month, you sell four of your new albums and four of your older albums, earning a total of $220!
It feels like you're back in a math class, right?
But that's exactly how it works when selling albums and videos on FeetFinder. 
The more content you have, the more customers can purchase.
2. Subscriptions
Another method to make money on FeetFinder is by setting up a subscription for your content. 
For a flat monthly fee, customers can subscribe to your content.
This is ideal if you plan to consistently create content. I recommend posting daily or every other day so your subscribers have something new to look forward to.
To give you a better idea of how much money you can make on FeetFinder through a subscription, let's dive into an example.
You set your subscription price to $40 per month. The first month, you have 20 subscribers, earning a total of $800 for the month. The next month, you gain 15 subscribers for a total of 35, each paying $40, earning you $1,400 that month.
Subscriptions can earn you more money faster on FeetFinder, but you have to keep up with your content and stay consistent.
3. Custom Content
The biggest money-making opportunity on FeetFinder is selling custom content to individual customers. 
You can expect to receive messages from subscribers or potential customers asking for a personal photo. They may even have specific requests such as the color of your nail polish, foot jewelry, or their name written on your foot. 
For custom content, you can charge much more because you are going out of your way to create the photo.
Don't hesitate to start the price at $50!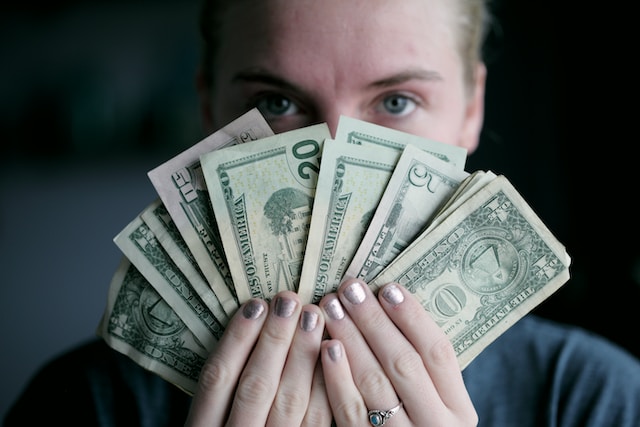 How Does FeetFinder Pay Sellers?
So, we've determined the different methods to make money on FeetFinder and how much you can by doing each one; let's answer the important question of how does FeetFinder pay sellers. 
It's a super easy process that just takes a couple of clicks and a one to three-day period to receive your earnings via bank transfer or PayPal. 
Once you earn at least $30 selling feet content, you can request a payout and have it electronically delivered to you. 
Do You Have to Pay to Use FeetFinder?
When you start a side hustle or business, like selling feet pics without anyone knowing, you have to invest a little to get off the ground. 
One of those investments is paying for a FeetFinder membership.
Fortunately, there are two very affordable options!
You can choose a basic membership for $14.99 per year, which allows you to upload content to your profile and earn 80% of your sales.
Or you can invest in the Premium membership for $29.99 per year, which gives you full access to the platform and take home 90% of your sales. 
Just think, you're paying to have direct access to an audience of feet lovers you otherwise would have to go out and search for on your own. FeetFinder helps you skip the searching and keeps you safe from getting scammed while selling feet pics.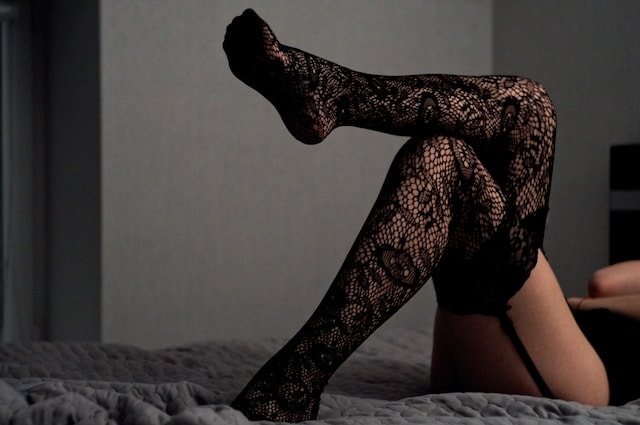 What Types of Feet Pics Sell Best?
To increase how much money you can make on FeetFinder, it's a good idea to create content that falls into the top-selling feet pic categories. 
These include:
Arches
Nylon
Toenail polish
Flat feet
Socks
Long Toes
If you curate your content and find a specific niche in these best-selling categories, you can find plenty of success and cash in your bank account.
Can You Make a Living Selling Feet Pics?
The sky is the limit when you sell feet pics!
Only you can determine how much money you can make on FeetFinder. It all depends on your motivation, determination, creativity, and dedication to creating a thriving and successful side hustle. 
There are some women out there who make a great living selling feet pics and earning $5,000 per month doing it. 
Of course, you have to start small as a beginner, build up your following, learn from some mistakes, and get experience.
But, that's why I created Feet Empire, to help you bypass making those rookie mistakes and put you out there with a foot forward (no pun intended!) in selling feet pics in a safe and lucrative way.
You can absolutely make a living selling feet pics; it all depends on you!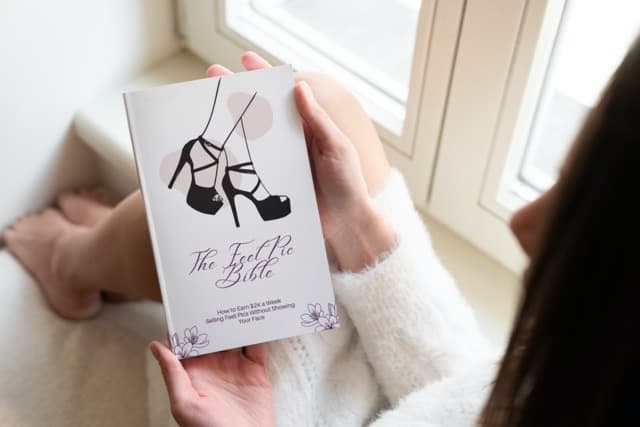 Sign Up for FeetFinder and Start Earning $2k per Month
Are you ready to take control of your bank account and step into financial freedom selling feet pics without showing your face?
Sign up for FeetFinder and start earning money from your pretty toes today! 
Still hesitant to get started?
Join my newsletter and get a free copy of my ebook, The Feet Pic Bible, filled with insider tips and tricks to stay safe and have a secret side hustle that can earn you thousands of dollars a month. 
Happy selling, ladies! xoxo