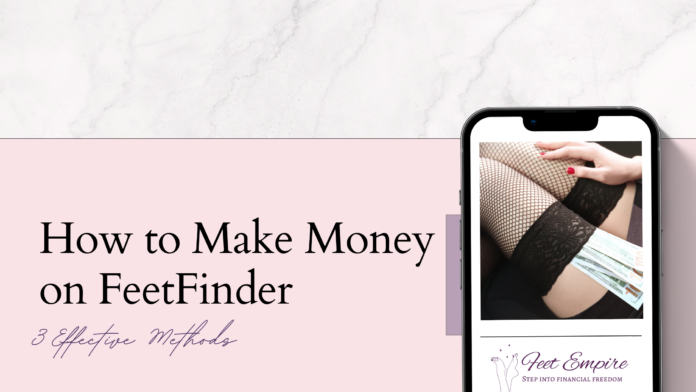 In these difficult economic times of inflation and low wages, women are searching for ways to make extra money from home. This leaves many wondering how to make money on FeetFinder.
Selling feet pics without showing your face is one of the quickest, easiest, and most fun ways to make money from home. It takes very little time and minimal effort to take good feet pics and message potential clients. The entire job is thrilling and confidence boosting! 
While there are many websites to sell feet pics, FeetFinder is by far the best one if you're just starting out. With three effective methods to make money, you set yourself up for success when you sell feet pics on FeetFinder! 
In this blog post, I'm going to share the three ways of how to make money on FeetFinder and my personal tips and tricks from firsthand experience to make it worth your while.
Are you ready to step into financial freedom and finally have extra cash in your bank account?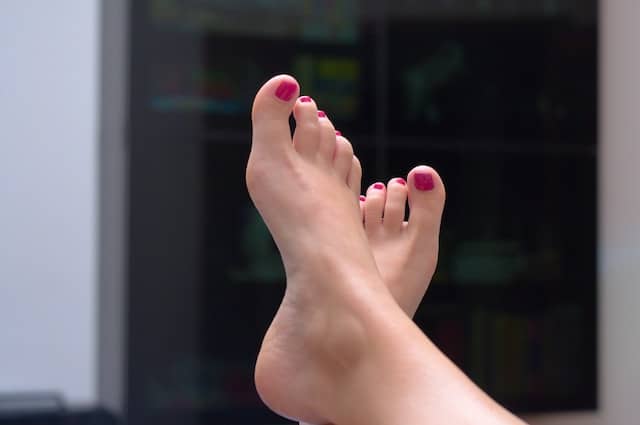 What is FeetFinder?
FeetFinder is a marketplace platform where women (and men) can sell feet pictures to interested buyers. 
FeetFinder is a legit website that connects professional and amateur foot models to feet lovers searching for content to buy. 
Easy to use with safety and security measures, FeetFinder is the number one place to sell feet pictures. 
As someone who has been selling feet pics for over a year now, FeetFinder is my favorite platform to use. I feel safe and protected while also gaining exposure to new clients I never would have met otherwise! 
Read Next: FeetFinder Pros and Cons
How Much Money Can You Make on FeetFinder?
When you think about how to make money on FeetFinder, the inevitable next question is, how much money can you make on FeetFinder?
The limit simply doesn't exist!
You can earn tens of thousands of dollars a month selling your feet pics online.
It's all about the content quality, marketing yourself, and dedicating the necessary time to make it a profitable side hustle.
I know women who make $2,000 per month, spending only a couple of hours a week on their feet pics, while others are making $15,000 per month. It's all about your strategy, creativity, and how badly you want to make money on FeetFinder.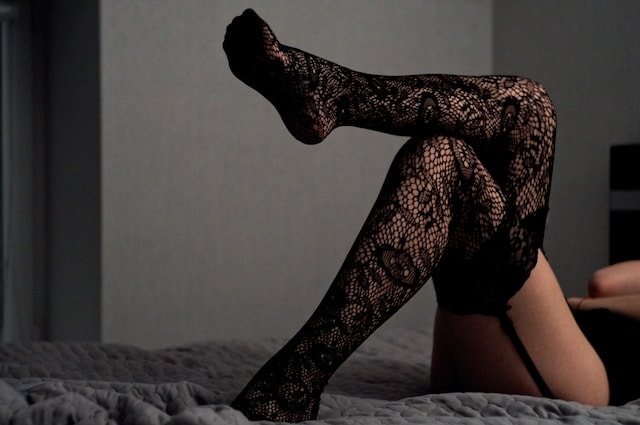 Is Selling Feet Pics on FeetFinder Legal?
Yes, selling feet pics on FeetFinder is 100% legal!
In fact, selling feet pics is legal in general – as long as you are following the laws and regulations of the platform you're using. 
When you create a FeetFinder profile, they will verify your identity and age. This is to ensure that you are at least 18 years old, the legal age to sell feet pics in most countries and states.
FeetFinder also reports your income to the IRS to make sure you are compliant and legally running your side hustle. If you earn more than $600 during the year selling feet pics, which you definitely will if you follow Feet Empire's advice, then you will owe taxes as an independent contractor. 
All in all, yes, it is legal to sell feet pics, and FeetFinder makes sure you remain compliant with the law.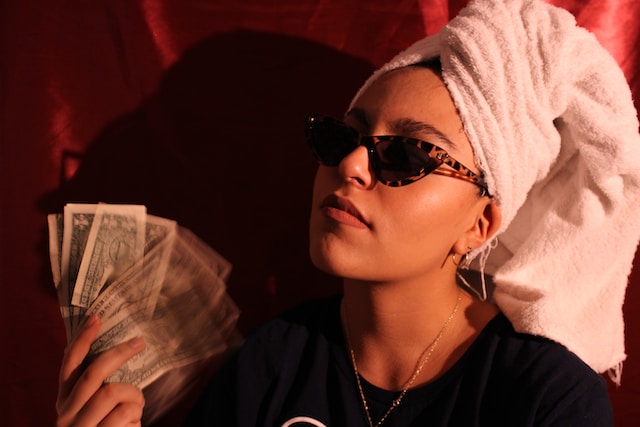 How to Make Money on Feetfinder
There are three methods to make money on FeetFinder. 
Individual Content
Subscription Content
Custom Content
The beauty of using FeetFinder to sell feet pics is that you can choose which methods are best for your lifestyle and goals.
I'll let you in on a secret: some methods earn more money than others, but I'll get into that later.
Individual Content
One of the main features of FeetFinder is selling individual content in albums or videos. Foot models can upload up to 15 pictures to an album or one video.
Albums can be themed based on the type of content you're selling, such as an emphasis on soles, toes, or arches. Some women even do full-on photo shoots with themes, such as fishnet stockings and sexy high heels.
In just a few seconds, you can upload a new album to your FeetFinder profile and set it for sale.
Pro Tip: Set the first photo or cover of the album for free so clients know what they can expect when they purchase the content.
What's great about selling individual content is that it can become passive income. After spending a couple of hours taking the photos and uploading them, you can keep selling them forever.
A small investment of time could turn into a large return!
Subscription Content
A new feature for how to make money on FeetFinder is subscription content.
If your schedule allows you to take feet pics and upload them to your profile consistently, a subscription may be the perfect opportunity to fill your bank account.
When clients subscribe to your profile, they will pay a monthly fee to have exclusive access to all of your posted foot content.
Just think, if you have 50 subscribers paying $10 per month, that's an automatic $500 for you!
It's a good idea to try to post feet pics daily to please your customers and followers. Really help them get their money's worth!
Custom Content
Now, this is where the real money is – custom content.
You will find that clients will want to chat and message you when they see your sexy feet pics. 
Some may even request custom content from you.
For example, they may want you to write their name on your feet and take a photo. Or they have a special request with your nail polish color or the types of shoes you wear. 
For requested content, you can charge much more than the general feet content you post on FeetFinder. 
Remember, it's important to have boundaries when it comes to taking custom orders. Never create content that makes you feel uncomfortable. You have the right to refuse a custom order if it crosses a boundary.
It's also crucial that you receive the payment before sending the content! While FeetFinder protects foot models from scams, it can be an easy mistake to make as a beginner.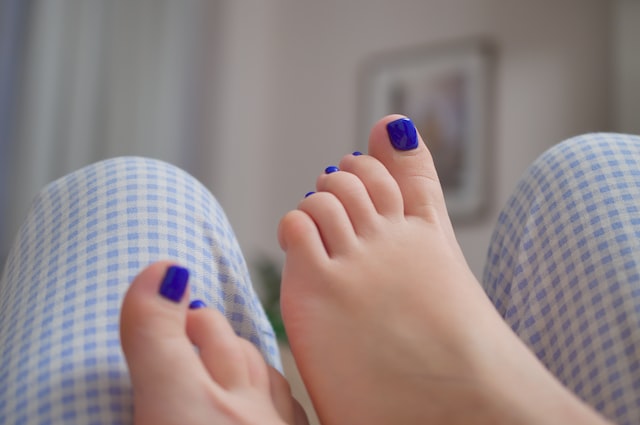 How Much to Charge for Feet Pics and Vids
The average price for a feet pic is $5 to $20, depending on the quality and effort put in to create the photo. 
You can charge even more for feet videos! 
When it comes to pricing albums on FeetFinder, it's a good idea to give a discount on the per-picture rate. For example, if your album has 10 photos and you sell individual photos for $7 each, you wouldn't charge $70. Instead, consider selling the album for $45.
Taking custom orders means charging even more!
When you create custom content for a client, you can charge anywhere from $50 to $300, depending on the content.
As a beginner, it can take some testing and trying to decide which prices fit best with your content. You may find that you can charge more than recommended or that you have to start with less.
Just remember your worth and put your businesswoman cap on when setting the prices.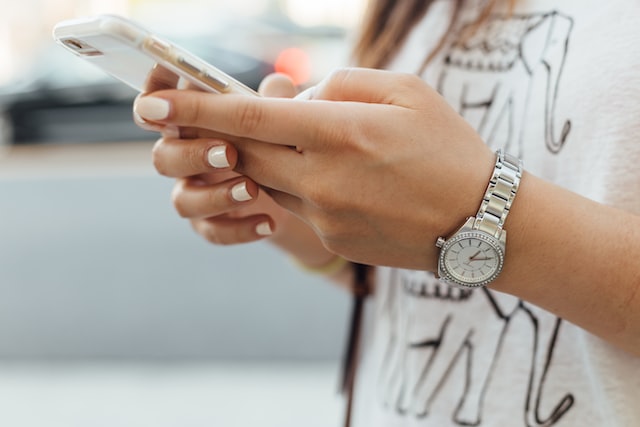 How to Make More Money on FeetFinder
So, you just learned the basics of how to make money on FeetFinder.
Are you ready to learn how to make even more money on FeetFinder? 
Yes, you read that right!
Even when you follow these three methods to make money on FeetFinder, there are other things you can do to make even more.
Grow a Following
In today's world of social media importance, growing a following is one of the most powerful things you can do.
Use Instagram or TikTok to build your online foot model personality and make people interested in your content. Tell a story about your feet, the shoes you're wearing, or getting pedicures every month. 
When you make people interested in your content and fall in love with your online persona, you can sell even more feet pics!
Clients want more than just to own a digital photo of your feet. They want an experience. They want to feel like they know you and connect with you.
Don't worry; you can grow a following on social media without showing your face if you want to sell feet pics without anyone knowing. 
When using social media to grow a following, remember to always lead interested buyers to your FeetFinder profile so they can access and purchase your content.
Promote Yourself
FeetFinder offers a unique feature where you can promote your profile on the platform for a set period of time. 
For a small fee, your profile will show up at the top of the newsfeed for potential clients to discover you.
Remember, selling feet pics is a side hustle business that sometimes involves a little investment. But it sure does pay off!
Become a Premium Seller
FeetFinder is not free to use, but it offers two tiers of memberships.
The first is a basic membership, and it is only $14.99 per year. You can sell your feet pics, but you cannot do custom orders or message clients. There is also a 15% commission charge on your sales.
The second is a premium seller membership, and it is just $29.99 per year. With this membership, you'll have full access to the features on FeetFinder, such as promoting your profile, messaging clients, and more. Plus, you'll only pay 10% in commissions!
If you want to make more money on FeetFinder, then you definitely should invest in the Premium Seller membership. With so many more features to help you find success and a decreased commission rate, it is the best option for women who are serious about selling feet pics online.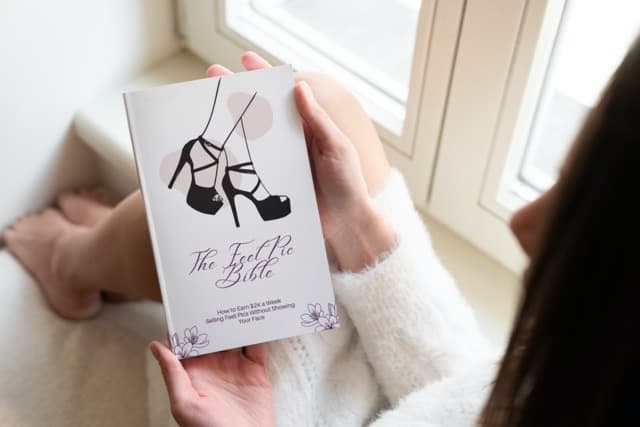 Start Making Money on FeetFinder Today!
Now that you know exactly how to make money on FeetFinder, it's time to get started and finally step into financial freedom.
Create your FeetFinder profile and start uploading your feet pics to sell. 
Still curious about what it takes to earn $2,000 per month selling feet pics?
Join my newsletter and receive a free copy of my ebook The Feet Pic Bible to learn how to get started. 
Happy selling, ladies!