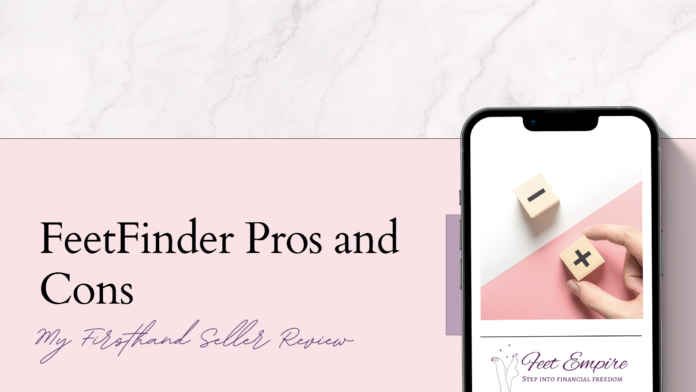 When searching for the best place to sell feet pics, you've probably come across FeetFinder, the leading marketplace for foot lovers. Before creating an account, your first thought is probably, what are the FeetFinder pros and cons?
It's a fair question!
If you're new to selling feet pics without showing your face, it can be quite overwhelming choosing the right website where you will feel safe and actually get paid.
That's why you found my blog, Feet Empire 🙂
I've been selling feet pics without showing my face for over a year now, and it has drastically changed by life – and my bank account.
So, I created this blog to share my experiences, tips, and tricks with other women who are looking to step into financial freedom – literally – and earn hundreds of dollars a week simply by chatting with strangers and selling pics of their pretty toes.
To help you get started with your feet pic journey, we're going to dive into the FeetFinder pros and cons. By the end of this article, you'll know whether or not this website is the right place fo you to make money from the comfort of your home.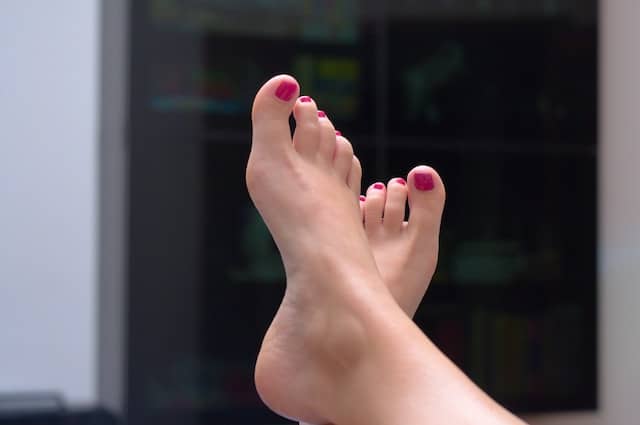 What is FeetFinder?
So, you may be wondering, "What's this FeetFinder I keep hearing about?" Well, my friend, FeetFinder is your one-stop-shop for all things feet pics. It's essentially an online platform where people who want to buy feet pictures and those who want to sell them come together.
Now, before you scrunch your nose or raise an eyebrow, let me reassure you – it's 100% legitimate and safe. In fact, FeetFinder takes your safety and privacy very seriously.
They've got top-notch security measures in place to ensure your personal information stays personal. And for the skeptics still pondering, yes, it's entirely legal. FeetFinder operates within the confines of the law, so you can shed any worries about the fuzz knocking at your door.
Here's a quick rundown on how it all works:
Create an account: This is as easy as pie. Just like joining any other social media platform, you sign up with your email to create a FeetFinder profile, choose a username, and set a password. Remember to pick a pseudonym if you want to keep your feet pic business a secret.
Build your profile: This is where you get to shine! Add a profile pic (doesn't have to be of your feet), write a catchy bio, and set your prices. Make it appealing, but remember, no false advertising!
Post your feet pics: Now to the fun part – taking and posting good pictures of your feet. Make sure they're high quality; no one wants to pay for blurry shots. Be creative and add variety to your gallery.
Sit back and wait: Once your profile is set, all you need to do is wait for the buyers to start rolling in. The more active you are on the platform, the more exposure you get.
So, to sum it all up in a neat little bow, FeetFinder is not just any feet pic selling website – it's the number one feet pic selling website around. Whether you're looking to make some extra cash on the side or are just curious about the whole thing, FeetFinder has got you covered.
[convertkit form=5284663
How Much Can You Make on FeetFinder?
Alright, let's talk numbers, ladies! One of the most frequently asked questions about selling feet pics is, "How much can you really make?" Well, on FeetFinder, the sky's the limit. You're in full control, setting your own prices and deciding just how much your beautiful soles are worth.
Now, before you start seeing dollar signs dancing in your eyes, let's be realistic.
You're not going to become a millionaire overnight. But with the right strategy and a bit of hustle, you could easily be making a cool $2,000 per month on FeetFinder. Yes, you heard right, two grand! And that's just for starters!
Custom orders: This is where the big bucks are. Custom orders allow you to create content tailored specifically to a client's request. And because it's personalized, you can charge a premium. With a strong relationship with your clients, these orders could very well make up the bulk of your earnings.
Set your own prices: As a seller on FeetFinder, you call the shots. Determine your own rates based on what you think your time and effort is worth. Remember, people are willing to pay for quality. Make sure your pics are top-notch, and you could be raking in far more than you expected.
Pro Tip: Cultivate a loyal client base. The more clients you have coming back for more, the more stable your income will be. Maintain clear communication, be professional, and deliver on your promises to build trust and loyalty.
The earning potential on FeetFinder is enormous. It's all about knowing your worth and not being afraid to ask for it. Once you know how much to charge for feet videos and photos, the sky is the limit.
After all, your feet aren't just a pair of appendages, they're a potential goldmine!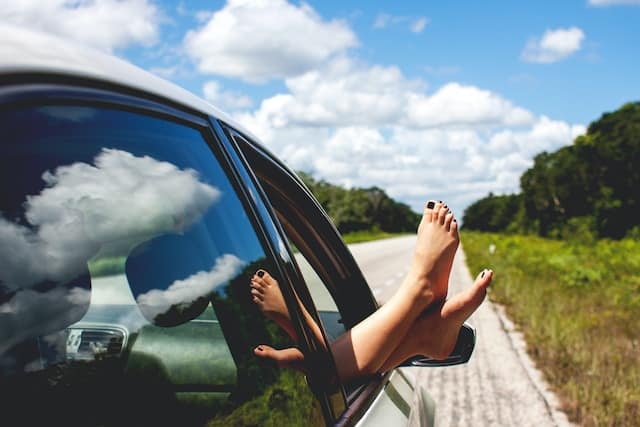 Things I Love About FeetFinder
Let's dive into the FeetFinder pros and cons, starting off with what I love about selling feet pics on FeetFinder.
It's Super Safe
Ok, ladies, let's chat about safety, because that's a big concern when you're stepping into the wild world of selling feet pics online, right? One of the major advantages of FeetFinder is that it's one of the safest platforms out there. Cue a sigh of relief!
So, what makes it so safe? I'm glad you asked! FeetFinder is monitored by community moderators. Who are these moderators, you ask? Think of them as your online bodyguards who tirelessly work to keep you safe by:
Removing spammy or dangerous buyer profiles – Say goodbye to those sneaky scammers who lurk in the digital shadows, waiting to pounce.
Ensuring that everyone adheres strictly to the rules of the marketplace – There's no monkey business on their watch!
And the cherry on top? On FeetFinder, you can sell feet pics without revealing your real identity. Your secret's safe with us!
FeetFinder is like a digital fortress, where you can strut your stuff confidently and securely. No need to worry about prying eyes or scammers – they've got you covered!
Promotional Opportunities
If you've ever tried selling anything online, you know how easy it is to get lost in the crowd. Your stunning feet pics, which are no less than artistic masterpieces, could get buried under an avalanche of other photos.
Luckily, FeetFinder has got your back with its promotional opportunities. But what does this mean for you? Let's dive in!
Featured Profiles: With a tiny investment, you can get your profile to appear first. Imagine being the first thing every foot connoisseur sees when they log into FeetFinder. That's right, your feet pics will be the star of the show!
Homepage Highlight: Ever thought your feet could make it to the front page? Well, with FeetFinder, they can! For a small fee, your profile will appear on the site's homepage, attracting a wide clientele.
Remember, the more eyes on your profile, the higher your chances of cashing in on those beautiful feet of yours!
So, ladies, are you ready to stand out and step up your feet-selling game? FeetFinder makes it possible!
Legitimate Site
First and foremost, what really makes FeetFinder stand out is its legitimacy. Unlike some shady corners of the internet where you might second-guess sharing your toe-tally awesome pics, FeetFinder is a totally legal and more importantly, safe marketplace.
Say goodbye to sketchy transactions and hello to a user-friendly platform that's straightforward and easy to navigate. It's so legit that they even report your income to the IRS. Now that's what I call keeping it above board!
FeetFinder stands as a legitimate site for selling feet pictures, offering a secure and professional platform for sellers like you and me.
Quick Payouts
Ever wondered about how FeetFinder pays sellers? Well, it's as simple as a walk in the park, and I'm not just talking a stroll on a sunny afternoon. Let's dive into the specifics.
Minimum Payout: You know what's better than snapping pics of your fabulous tootsies? Cashing in on them! Once your foot selfie game brings in $30, you can ask for a payout. It's like a foot fiesta!
Payout Request: Requesting a payout is as simple as applying a fresh coat of polish to your nails! Just a couple of clicks and voila, you're all set.
Method of Payment: Are you a fan of good old-fashioned bank transfers or do you have a soft spot for PayPal? Either way, FeetFinder has your back and your bankroll.
Processing Time: Let's channel our inner zen and remember that good things come to those who wait. Your footsie fortune will be pirouetting into your account within three to five days of your payout request.
Privacy: The best part? Your bank statement won't scream 'FeetFinder!' So, if you enjoy a dash of intrigue, your covert foot-selling operations are safe as houses.
A tip from me to you? Keep your eyes on the prize and that $30 threshold will be a piece of cake…I mean…a piece of foot? Does that work? Anyway, you get the picture!
Large Community
There's something truly empowering about being part of a large community, especially when it's as diverse and unique as the one on FeetFinder. It's like being part of a sisterhood of beautiful, motivated, and adventurous women.
We're all here, selling feet pics and living our best lives.
As someone active in the FeetFinder community, I've met some incredible women from all walks of life. We share tips, tricks, and sometimes, even a virtual coffee. It's a supportive environment where everyone understands the rewards and challenges of our unique line of work. The community spirit here is just unmatched!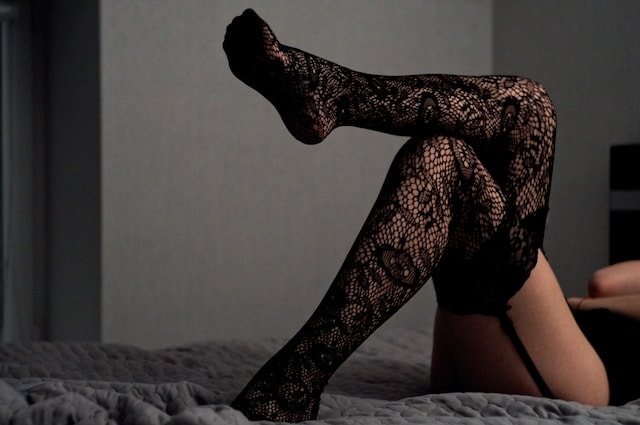 What I Didn't Love About FeetFinder (At First)
When I first signed up for FeetFinder, there were a couple of cons in the FeetFinder pros and cons that I noticed. Since I'm sharing my firsthand FeetFinder seller review, I must be honest with you ladies about it!
Commission Structure
FeetFinder operates on a commission-based system, meaning that they take a percentage of each sale made on the platform. The commission structure for sellers on FeetFinder is 10% for Premium Members and 15% for Basic Members, which is relatively standard for most online marketplaces. This means that for every $100 sale, FeetFinder will take $10 as their commission, and the premium seller will receive $90 or $15 and the basic seller will receive $85.
However, 10% to 15% is a small price to pay to be active on such a safe and secure platform and have your content pushed in front of feet lovers who are in the market to buy intriguing and sexy content. 
Membership Fees
First things first, let's talk about the elephant in the room. Yes, you read it right.
FeetFinder is not free to use. But hey, in this world, what good thing really is, right? You must shell out some cash for a membership fee to sign up.
But before you click away, hear me out.
There are different tiers of these fees, each with its own perks:
Basic Membership: For just $14.99, you can dip your toes (pun intended!) into the FeetFinder world.
Premium Seller Membership: This $29.99 per year membership not only gets you in the door, but also gives you more features, like the ability to chat with buyers. Now, who wouldn't want that?
Lifetime Membership: If you're in it for the long haul, a one-time payment of $89 will get you lifetime access. And by lifetime, we mean forever!
While it is a small upfront investment for your side hustle, it's more than worth it considering the platform's potential. Think of it as investing in your business. After all, you have to spend money to make money, right?
No Mobile App
Unfortunately, FeetFinder does not offer a mobile app due to the nature of the content they promote. App stores won't let them promote or offer the app.
So, it can be a little uncomfortable always using the mobile site version on your phone or sitting at your computer to upload content, optimize your profile, or chat with potential customers. However, you can set up desktop and email notifications to know when someone messages you or buys your content.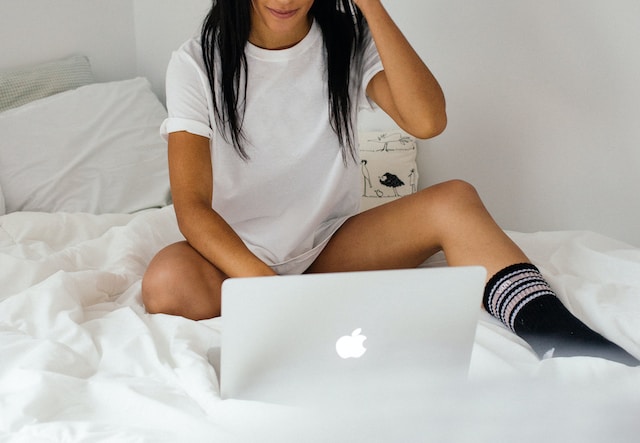 My Final Thoughts on FeetFinder
There are plenty of FeetFinder pros and cons, and in my opinion, the pros definitely outweigh the cons. Even the cons aren't that bad!
FeetFinder is definitely the top website and marketplace to sell and buy feet pictures. Even though you need to purchase a membership to sell, it's completely worth it. Plus, you'll make that money back in no time if you keep following my blog or sign up for my newsletter.
If you're looking for a safe and legit website to sell your feet content and earn thousands of dollars per month, then FeetFinder is the place to do it!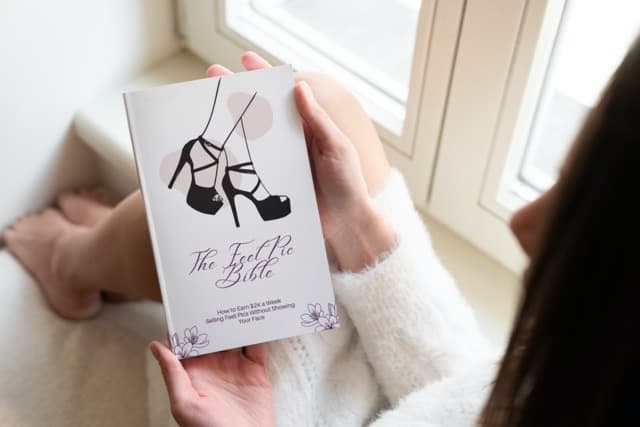 Join FeetFinder and Start Selling Today!
Are you ready to step into financial freedom and finally go on that Mediterranean vacation you've pinned to your Pinterest board all year?
Join FeetFinder and start uploading your feet content to sell today!
Want some more tips and tricks about how to earn money from home without showing your face?
Join my newsletter and receive a free copy of my ebook, The Feet Pic Bible, jam-packed with tips for how to get started, staying safe, and creating bombshell content.
Happy selling, ladies!