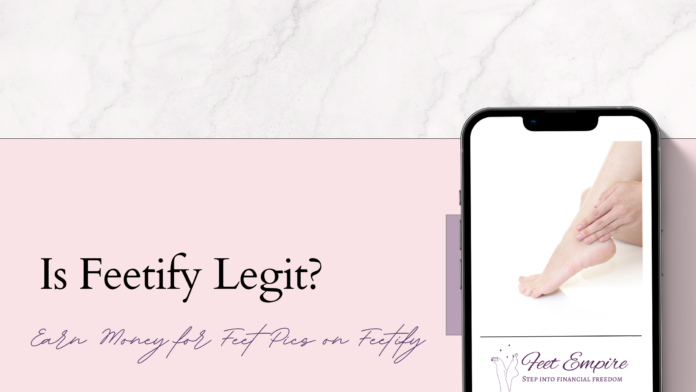 You're ready to make money at home selling feet pics without showing your face. Now comes the hard part – choosing which platform to sell your feet pictures. After researching the various websites out there and looking into Feetify, one question circling your mind is, "Is Feetify legit?"
With the feet pic selling industry, there are some websites and platforms that may not be the safest or best functioning to use if you are just starting out.
One of the most important decisions you will make when you start this side hustle is choosing a safe and legit platform, like Feetify.
As one of the most popular feet pic selling websites, Feetify is legit, and women earn thousands of dollars per month selling their content on the site.
While my personal favorite place to sell feet pics is FeetFinder, Feetify stacks up pretty close when it comes to features and security.
So, while you're wondering, "Is Feetify legit?" I'm here to tell you that it is legit and a great platform to start selling feet pics without anyone knowing.
If you're ready to step into financial freedom and finally have some extra cash in your bank account by only working a few hours a week, then you'll want to learn more about Feetify and how it can make you rich!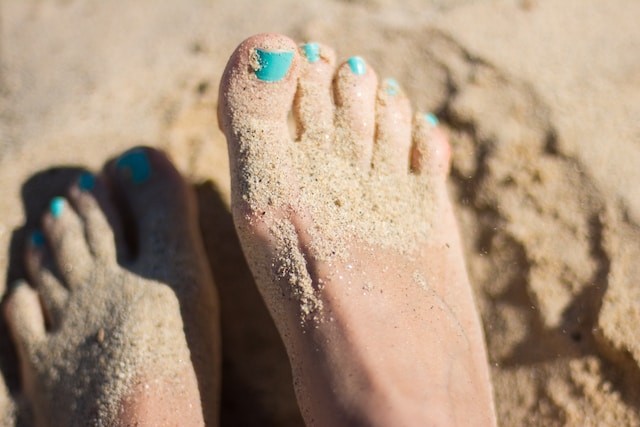 What is Feetify?
Feetify is an online platform that allows foot models to upload feet pics and videos for feet lovers to purchase.
Sellers have a profile where they can share information about themselves, such as their hobbies, physical features, and the type of content they will post.
The beauty of signing up for Feetify is that you will instantly connect with clients who are searching to purchase feet pictures.
Feetify is a legit website run by a professional company with customer support for both sellers and buyers when in need. They are fully transparent about their fees and commissions, which is a great quality in this industry.
Who Can Sell Feet Pics on Feetify?
Both men and women who are at least 18 years old can sell feet pics and videos on Feetify.
While the market for men's feet pics may be low, there are some successful male foot models on the site. However, women do prove to be in higher demand and get more attention.
As long as you are of legal age, you can sell feet pics on Feetify.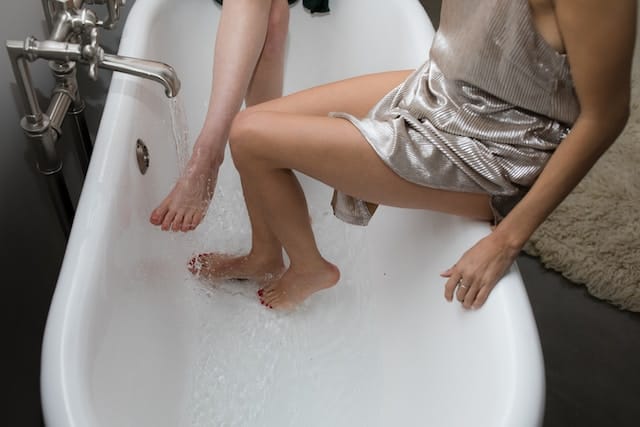 Benefits of Selling Feet Pics on Feetify
With so many different websites and platforms out there for women to sell their feet pics, you may be wondering what sets Feetify apart from the rest.
I'm going to dive into the benefits of signing up for Feetify to sell your feet pics to give you a better idea.
Secure Platform
One of the things that makes Feetify legit is the security behind the platform. They are actively searching for scammers trying to steal from sellers. You can rest assured that you are protected when selling feet pics.
Plus, they will never share your information with anyone, which is great to know if you are selling feet pics anonymously.
Set Your Own Prices
If you want to charge $1,000 for one foot picture, you can absolutely do so on Feetity. While I wouldn't suggest this right off the bat, there's nothing stopping you.
When you sell feet pics on Feetify, you get to choose the price of your pictures and videos. As you grow a following and set a reputation for yourself, you can increase the price of your content.
You can also do custom orders, which you charge even more for depending on the request!
The average price for feet pictures is between $5 and $20. However, you can charge more for feet videos.
You have the freedom to earn as much as you want by setting your own prices on Feetify.
Free to Join
Feetify is one of the free places you can sell feet pics online. While it is free to join, there are some limitations to what features you can access, though.
For example, free memberships do not allow you to directly chat with potential buyers. This takes the option of custom orders off the table entirely.
However, you can still post your content for sale and earn some money. But if you want to make hundreds of even thousands of dollars a month in passive income, it's best to sign up for the premium membership.
There is also a 20% commission fee for your sales with the free membership.
I'll get more into the Premium membership details later.
Access to Niche Clients
When you sign up to sell feet pics on Feetify, you automatically have access to feet lovers and enthusiasts who want to purchase feet pics and videos.
If you try to sell your feet pics on Instagram or Tinder, you're searching through a large sea of accounts in hopes of finding one that is interested in buying feet pics.
With Feetify, your profile is already promoted directly in front of the audience you need to make money – saving you a ton of time!
Choose a Membership Plan
I already mentioned that Feetify is free to use, which is perfect for beginners who aren't sure if selling feet pics is the right side hustle for them.
When you become more serious about making money from selling feet pics, you can choose to purchase the Feetify premium membership. For just $49 (paid in Cryptocurrency) per year, you'll have full access to the platform's features, including messaging potential clients and fulfilling custom orders.
You'll also get to keep 100% of your earnings!
This is huge news if you're selling hundreds of photos a month.
You'll also be eligible for Feetify CashRewards, which I'll dive into deeper later on, and have the option to receive cash gifts from buyers with a premium membership.
While the premium membership is one of the more expensive around, it is worth it if you are serious about selling feet pics on Feetify.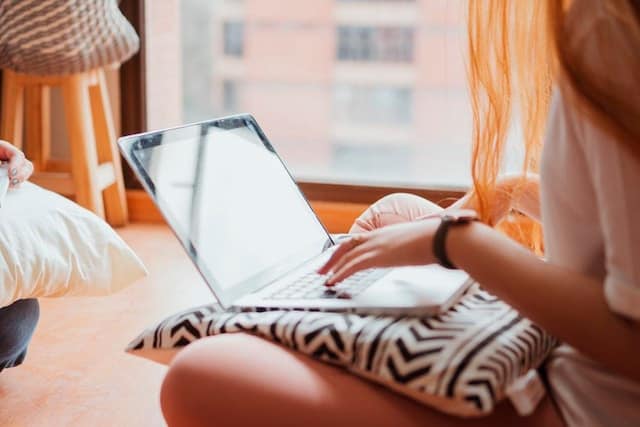 Is Feetify Safe for Selling Feet Pics?
Yes, Feetify is one of the safest platforms online to sell feet pics.
Your identity is protected and never shared with buyers, sellers, or third parties.
In fact, Feetify actively keeps its sellers safe from scams or cons. They remove buyer accounts that may be a threat to foot models.
However, it's always important to remember to stay safe while selling feet pics. There are some dangers that should be avoided, even when using a safe platform like Feetify.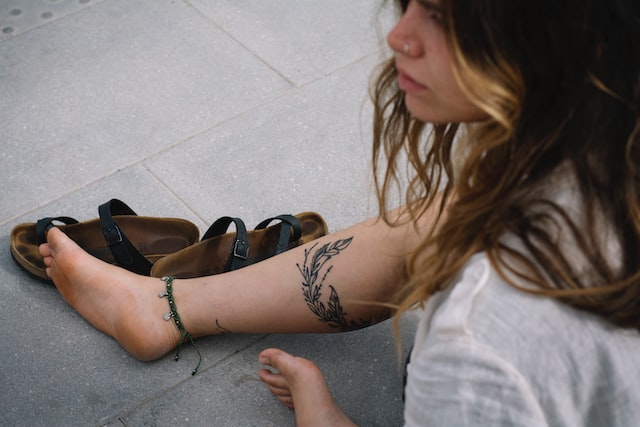 How to Get Started on Feetify
Signing up for Feetify is super easy and takes just a few minutes before you can start selling your precious feet pics.
Step 1: Create an Account
Creating an account on Feetify is easier than painting your toe nails!
Simply enter your information such as name, date of birth, location, foot size, and email address.
Don't worry, they won't share this information with anyone.
Step 2: Confirm Your Email
Before you can access Feetify, you must verify your email.
Check the email they sent you, click on the link, and authenticate your email to access your new account.
Step 3: Set Up Your Profile
The next step is to upload a profile photo and fill out some information for your Feetify profile.
You must upload a photo before continuing to the other features on the platform.
If you want to change some of the information you used to sign up, such as your city, you can do so now.
Step 4: Upload Feet Pics
Now that you have your profile set up and optimized with your information, you can start uploading your high-quality feet pics and set them for sale.
Read Next: How to Take Good Feet Pics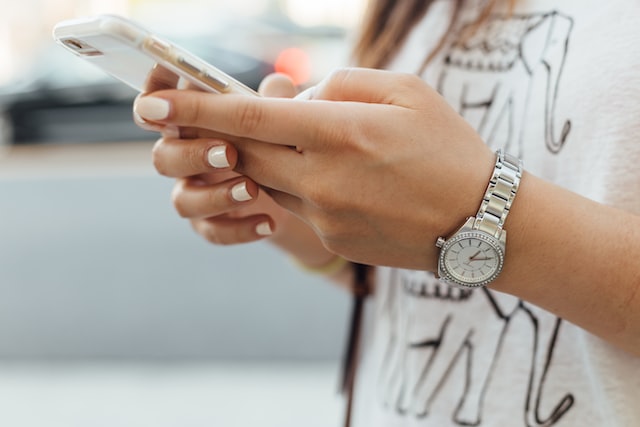 Does Feetify Have a Mobile App?
Unfortunately, Feetify does not have a mobile app due to restrictions placed by the App Store for its content.
The only way to access the platform is via web browser either on a desktop, tablet, or your phone.
What is the Minimum Payout on Feetify?
When you sell feet pics on Feetify, you want to get paid fast, right?
Well, then you should know how Feetify pays sellers and when you can request your earnings.
Sellers are actually paid directly when they make a sale via direct deposit, PayPal, Venmo, or Cash App. You as the seller can choose the best method to receive your money within 24 hours after requesting a payout.
Plus, there is no minimum payout amount required!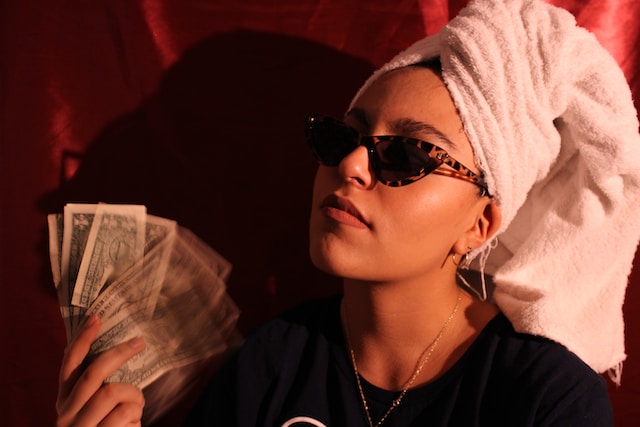 What is Feetify Cash Awards?
One of the most unique features of Feetify that other feet pic selling platforms don't offer is a Cash Awards program.
For the most active premium foot models on the platform, they can win up to $100 per month if they produce high-quality content consistently on the site. Each month, Feetify offers $10,000 in total to foot models on the site, which a portion is given out daily.
This money comes directly from Feetify, so no need to interact with a buyer to get this Cash Award.
This is an awesome opportunity to make some extra money while selling feet pics to feet lovers.

Feetify Reviews: Is Feetify Legit?
Feetify is a legit platform that thousands of women use each month to earn thousands of dollars selling feet pics.
With a 4.2 rating out of 5 on TrustPilot, I can confirm that Feetify is legit and a great way to earn extra cash from home with little to no effort.
Foot models love the Cash Awards program and the features that come with the Premium Membership, such as chatting with buyers and taking custom orders.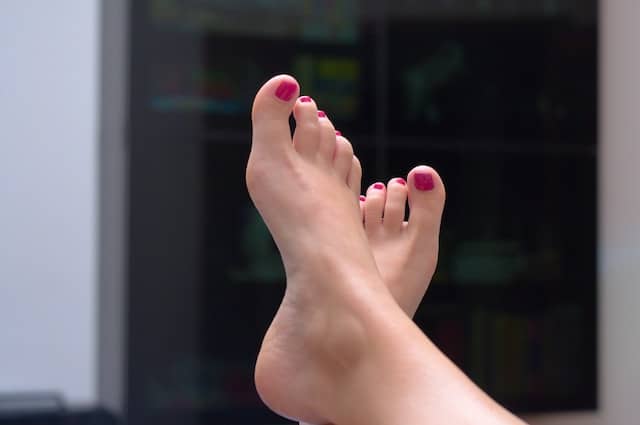 Start Selling Feet Pics on Feetify Today
Are you ready to step into financial freedom and try one of the top feet pic selling platforms online?
Sign up for Feetify and start earning hundreds – if not thousands – of dollars per month by selling feet pics.
Want more insights and advice for making money selling feet pics?
Join my newsletter for weekly emails about how you can achieve financial freedom from the comfort of your home.
Happy selling, ladies! xoxo