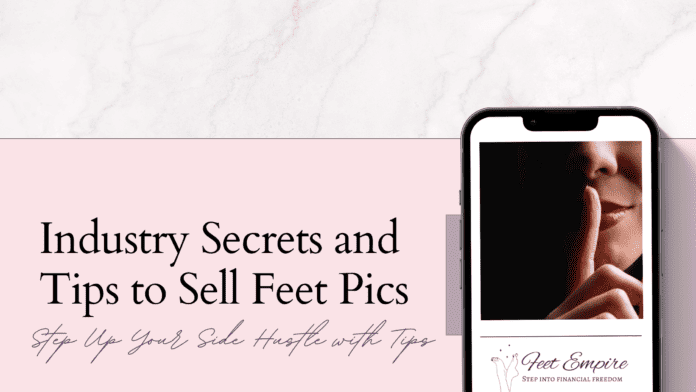 You've heard that selling feet pics online can be super lucrative, but may be hesitant to break into it. I get it – it's a taboo industry with secrets that not many people talk about. That's why I'm here sharing tips to sell feet pics online to push you towards success and financial freedom.
I've been selling feet pictures without showing my face and have made enough mistakes to guide you in the right direction. To put you on a path to success, I'm sharing all of my firsthand experienced tips to sell feet pics online successfully.
If you haven't already read my guides about how to start selling feet pictures, then I definitely suggest starting there.
You can join my newsletter for your free copy of my PDF guide, The Feet Pic Bible with the basics of selling feet pics.
This article is full of tips to sell feet pics that will open more opportunities to earn even more money.
Once you've set up your accounts to start selling (my personal favorite is FeetFinder) and created some content, then you can use these tips to bring your side hustle to the next level.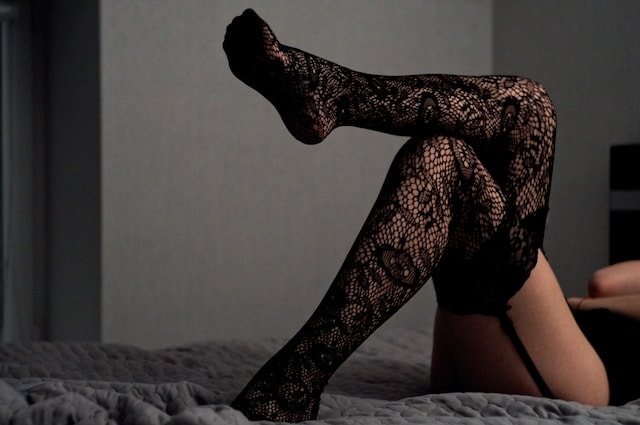 Why Sell Feet Pics Online?
Let me paint a picture for you. It's Saturday, you're sprawled out on your lush velvet chaise lounge, your favorite Rom-Com is playing on Netflix, and you're making money. Sounds too good to be true, right? Nope! Selling feet pics online can be that side hustle that pays for those red-bottomed Louboutins you've been coveting.
Millions of women worldwide choose to sell feet pictures to supplement their full-time income and have some extra money to spend on vacations, shopping, or pampering themselves. In some cases, these earnings could replace the income from your full-time job.
Read Next: Why are Feet Pics a Thing?
It's easy to do, and you can do it from anywhere! All you need is a camera, your pretty feet, and the motivation to sell your content to the right people.
How Much Can You Make Selling Feet Pics Online?
The answer is: how much do you want to make, darling?
Picture this: instead of saving for months to afford that stunning Prada bag, you could be clicking pics of your pedicured feet and earning enough to buy it outright!
With the right strategies and effort, you could be pocketing hundreds, maybe even thousands from this unique online venture.
A single foot photo can sell for upwards of $50 if you're speaking with the right buyer. Plus, you can charge even more for feet videos.
I have heard of women earning $5,000 per month just by selling feet pictures and creating custom content for their clients. Of course, it takes time to build up to this type of income, but it is absolutely attainable.
When you learn how to sell feet pics on FeetFinder and other platforms, you'll be surprised at just how fast your bank account will grow.
Who Buys Feet Pictures?
You might be surprised to know who's interested in buying feet pics.
Just like we swoon over a delicious brunch spread on Instagram, there are individuals who appreciate well-groomed, aesthetically pleasing feet. Artists, advertisers, feet enthusiasts – your buyer pool is more diverse than you might think!
Whether you choose to sign up for platforms like FeetFinder and chat with clients who want to admire your pretty toes or go professional and sell to brands, there is a ton of money to be made in this rarely mentioned industry.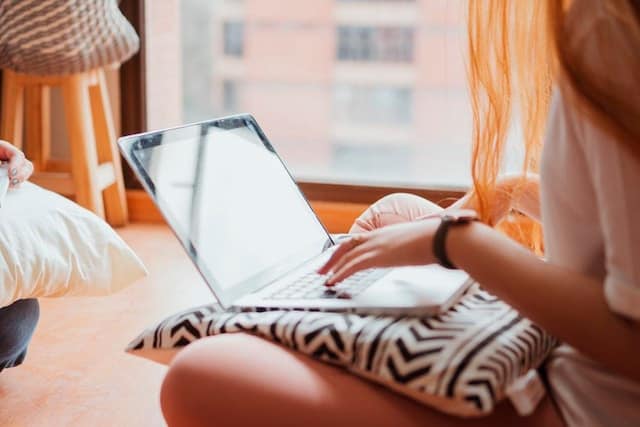 Tips to Sell Feet Pics Online that Will Earn You Thousands
Okay, now let's get into the nitty-gritty. Let's talk about how to actually succeed in this industry.
I wish it were as simple as posting your feet pictures and waiting for someone to buy them, but it takes a bit more promotion and works for that to happen consistently.
Below are tips to sell feet pics that will change the way you earn money and view your new side hustle.
You Don't Have to Show Your Face When Selling Feet Pics
When I first started, I thought I'd have to show more of myself than I was comfortable with. But here's the secret: it's all about the feet, honey! You can keep your identity hidden, creating an air of mystery and protecting your privacy.
It is completely possible to sell feet pics without anyone knowing. My main concern was my family or, even worse, my boss, finding out that I was making extra money doing something society deems questionable.
Choosing not to show your face also protects your identity from buyers who may like you just a little too much. Remember, the priority is to stay safe while selling feet pics.
Not All Feet Pic Buyers are Men
It's easy to assume that your audience will be primarily men, but that's not necessarily the case. You'll be surprised at how diverse the community is! This isn't just a business, babe; it's about understanding and connecting with a broad spectrum of people.
You may also even choose to sell your feet pictures on stock photo websites where marketing agencies, blogs, and advertisers go to purchase content for their own business.
Create a New Persona to Protect Your Identity
Think of this as your chance to live a double life, like a super-heroine! By creating a new persona, you can maintain your privacy, and have a bit of fun while you're at it.
It also makes selling feet pictures more fun! You get to become someone else and change your personality. When you're working, you get to be whoever you want.
Also, creating a backstory for your new persona will help when you chat with new followers and clients who want to purchase custom content from you.
Sell Your Pictures on Legitimate Sites and Platforms
Always look for platforms with established buyer communities, like FeetFinder. This helps you ensure your efforts are rewarded appropriately and you're not wasting your time – or exposing yourself to any unwanted risks.
Legit websites and platforms to sell feet pics provide an extra layer of protection from scams while putting you in front of the right buyers.
Use Exfoliating Foot Peels Every 3 Months
As an aspiring feet pics seller, self-care just took on a whole new meaning. Keeping those feet camera-ready is key. Regular exfoliating foot peels will keep your feet looking fresh and soft – definitely an attractive feature for buyers!
My favorite brand is Baby Foot exfoliating peel. My feet are left feeling extremely soft. Plus, I can get some great content for those clients who want nasty or ugly feet pics during the process.
Remember, everything your feet go through is an opportunity to make money!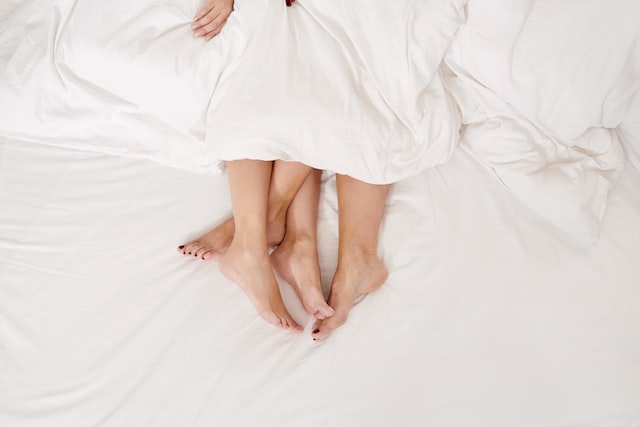 Taking Good Feet Pics is All About the Lighting and Poses
And here we are at the fun part! It's time to turn those tootsies into an art form. The secret? Good lighting and alluring poses. Golden hour is your friend here, loves. And as for poses, think outside the box! Try an arch, a cross-over, a little wriggle of the toes. The more variety, the better.
Taking good feet pics is a skill that you will gain with practice. While there isn't much talent that goes into creating this type of content, it's the confidence and enthusiasm you have about it that really shines through your photos.
Read Next: Poses for Selling Feet Pics Without Showing Your Face
Be Aware of Scams Before Getting Scammed
Now, I hate to be a Debbie Downer, but I've got to mention the scams. Please, for the love of Jimmy Choos, be careful! Remember, no legitimate buyer will ask you to send them pics before they've paid up. And never, ever give out personal details.
Read Next: How to Sell Feet Pictures Without Getting Scammed
Unfortunately, there are people out there looking to take advantage of women who are just starting out selling feet pictures. But I promise not everyone is like that!
Use Multiple Channels to Find Clients
Next up, let's get social, babes! Spread your net wide and use all the platforms you can – FeetFinder, Instagram, Twitter, the works! The more exposure, the more potential clients you'll reach.
Some of the most popular social media channels women use to find clients is, believe it or not, Tinder and Instagram.
Invest in Your Side Hustle to Earn More
To rake in the big bucks, sometimes you need to spend a little. Investing in quality photography gear or even an aesthetic pedicure will pay dividends when you're selling high-quality feet pics.
Some platforms may require you to pay for a membership to sell your feet pics. While there are places to sell feet pics for free, you will most likely find better benefits from those with a membership.
Collaborate with Other Foot Models
Guess what? This industry isn't as competitive as you might think. Many foot models are super supportive of each other. Collaborations can expose you to new audiences and help you learn some nifty tricks of the trade.
Reach out to other foot models on Instagram and Twitter to see if they want to collaborate, exchange promotions, or even share clients to earn even more money.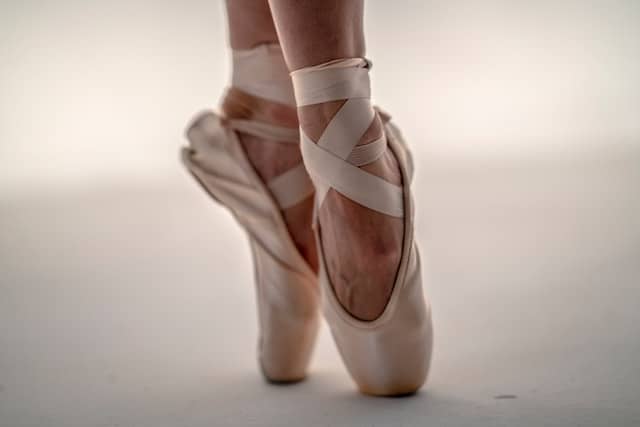 Find Your Content Niche to Target Clients
Finding your niche is about discovering what makes your feet pics unique. Are they painted a funky color? Do they sparkle in the sand on a beach? Identifying your niche will help you market to your specific audience and increase your earning potential.
Choosing a niche for your content will help you target a specific audience and clientele that especially adore those types of photos and videos.
Join Communities of Other Feet Pic Sellers
You're not alone in this, gorgeous! There are communities out there full of like-minded foot models. Join them! Share experiences, get advice, and make some new friends.
Your first step to joining a community is by signing up for the Feet Empire newsletter – and the community coming soon!
Add Accessories and Foot Jewelry to Your Photos
Get creative and play dress-up with your feet! Foot jewelry, fun socks, lace – these little additions can add a dash of allure to your feet pics and make them stand out in a sea of plain ol' toes.
Learn How to Flirt and Chat with Clients
Building rapport with your clients can lead to repeat business. Flirting, in a safe and respectful manner, can be a valuable skill. Remember, you're in control, and you decide where the boundaries lie.
This is how you will build repeat clients. When they get to know your persona and come to love the content you make, they will be back for more – I promise.
Know How to Pay Your Taxes While Selling Feet Pics
Lastly, let's talk about taxes when you sell feet pics. Yes, even in the foot pic biz, the taxman cometh. Keep track of your earnings and consult a professional to ensure you're meeting your tax obligations. The last thing we want is for Uncle Sam to spoil your pedi party!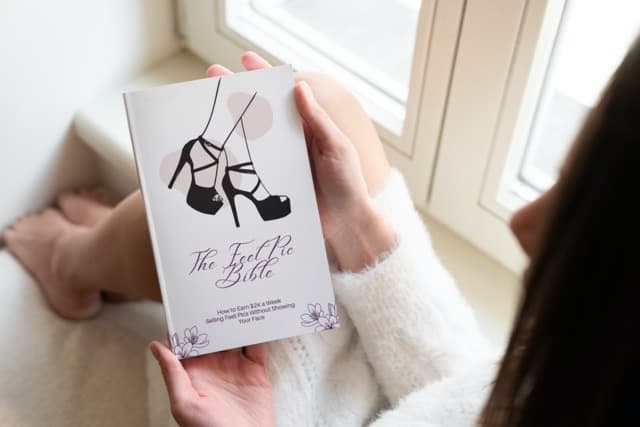 Start Selling Feet Pictures and Earn $2k per Month Today!
So, there you have it, darlings! The secrets of the foot pic industry, revealed. With a little effort, creativity, and a lot of fun, you could be banking $2k a month (or more!).
So, step into those strappy sandals and start strutting your way to success! But remember, you are more than just your feet – you are fabulous, empowered, and absolutely unstoppable.
Are you ready to use these tips to sell feet pics online? Sign up for FeetFinder today to get started!
Until next time, keep shining!