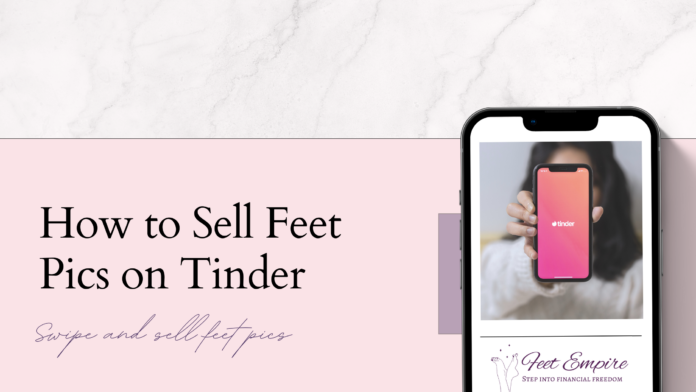 You've heard of using Tinder to go on dates and potentially meet the love of your life. But have you heard of using Tinder to make hundreds of dollars a week?
I'm going to tell you exactly how to sell feet pics on Tinder so you can boost your income and finally afford that designer handbag you've had your eye on.
I started my blog, FeetEmpire, to help girls just like you earn some extra cash by selling feet pics online. I've been doing it for about a year now and have made all of the mistakes – so you don't have to!
There are so many different ways to sell feet pics. Whether it's on a dedicated platform, Instagram, a blog, or Tinder, you've come to the right place for expert tips and advice.
So, if you're ready to make some money in a fun, creative, and effortless way, let's dive into how to sell feet pics on Tinder.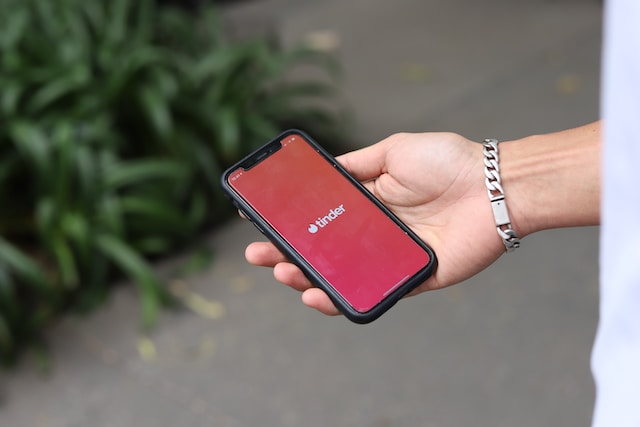 Setting Up Your Tinder Profile
The first step to selling feet pics on Tinder is to create a brand new profile. Even if you already have one for your dating and social life, it's a good idea to create a second dedicated to your feet pic-selling business.
This is especially important if you wish to remain anonymous and sell feet pics without showing your face.
Selecting the Right Profile Picture
Your profile picture is the first thing potential buyers will see, so it's essential to make a great first impression. A captivating profile picture will pique the interest of potential buyers and get them to read your bio and check out your feet pics.
Consider using a tasteful, feet-focused picture that showcases your unique style. You could go for a cute and colorful pedicure, a stylish pair of heels, or a casual barefoot shot on a sandy beach. Just make sure your profile picture aligns with the vibe you want to convey to potential buyers.
Read Next: Foot Poses for Selling Feet Pics Without Showing Your Face
Crafting the Perfect Bio
In your Tinder bio, be upfront about selling feet pics. This will ensure that potential buyers know what you're offering and will save time for both you and them. Plus, being honest will help you build trust with your audience.
Don't forget to add some personality and humor to your bio. A witty and engaging bio will make you more memorable and approachable. You could include a fun fact about yourself or a cheeky joke related to feet – just keep it light and entertaining!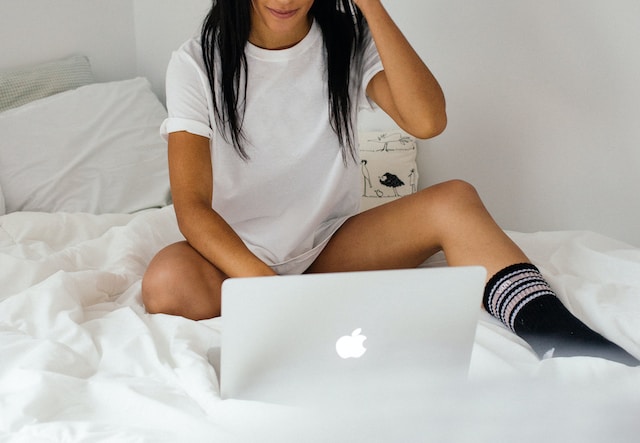 Privacy Considerations
To maintain your privacy on Tinder, consider using a separate email and phone number for your feet pic selling account. Additionally, avoid sharing personal details like your home address or workplace.
Just like you would protect yourself while using Tinder to meet people, it's important to take precautions with your privacy while selling feet pics on Tinder too.
Deciding Whether to Use Your Real Name or a Pseudonym
You can choose to use your real name or a pseudonym on Tinder.
Using a pseudonym can offer an extra layer of privacy, but using your real name can make your account feel more personal and genuine. Ultimately, it's up to you and your comfort level.
I personally use a character for all of my feet pic selling profiles. I prefer to stay anonymous so my employer, family, and friends don't know about my secret side business. It's also extremely freeing and fun to play a different character.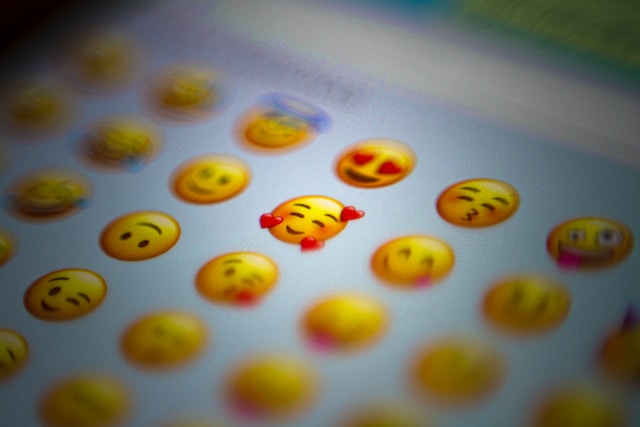 Starting Conversations and Building Connections
Tinder is a conversation app. So, it's important to know how to start conversations, keep them going, and persuade people to buy feet pics from you.
Breaking the Ice
Don't be afraid to send the first message to potential buyers. A simple "Hey, how's it going?" or a fun icebreaker related to their profile can get the conversation started.
Get creative with your conversation starters! You could ask about their favorite type of shoes, share a funny story about your feet, or even ask for their opinion on a particular pedicure color.
Building Rapport with Potential Buyers
To build rapport with potential buyers, show genuine interest in their lives and experiences. Ask open-ended questions, share relatable stories, and find common ground to create a connection.
Laughter is a powerful tool for building connections. Use humor and wit to keep conversations light and enjoyable. This will make potential buyers feel more at ease and create a fun buying experience.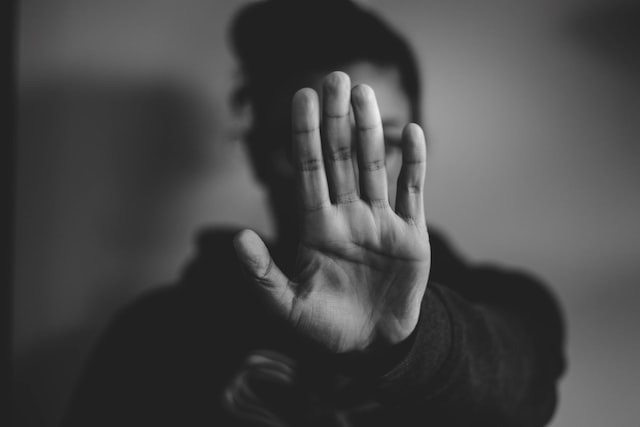 Staying Safe While Selling Feet Pics on Tinder
Unlike selling on platforms for feet pics, you'll have to be careful when you sell feet pics on Tinder.
It's very similar to selling feet pics on Instagram. You don't have a large, established company behind you to protect you in some cases or ban inappropriate members.
So, take precautions and understand the risks of selling feet pics to strangers on your own.
Verifying potential buyers
To verify potential buyers, look for signs of a genuine profile, such as a complete bio, multiple photos, and a social media presence. If something feels off, trust your instincts and proceed with caution.
Be aware of red flags, such as overly aggressive behavior, refusal to use secure payment methods, or requests for inappropriate content. These warning signs may indicate a potential scammer or someone with bad intentions.
Read Next: How to Sell Feet Pics Without Getting Scammed
Payment and Transaction Safety
Use reputable payment platforms like PayPal, CashApp, or Venmo to ensure secure transactions. These platforms offer protection for both buyers and sellers, making them a safe choice for your feet pic sales.
Before accepting payment, double-check that the buyer's account is verified and that they've agreed to your terms and conditions. Additionally, never send your feet pics before receiving payment to avoid falling victim to a scam.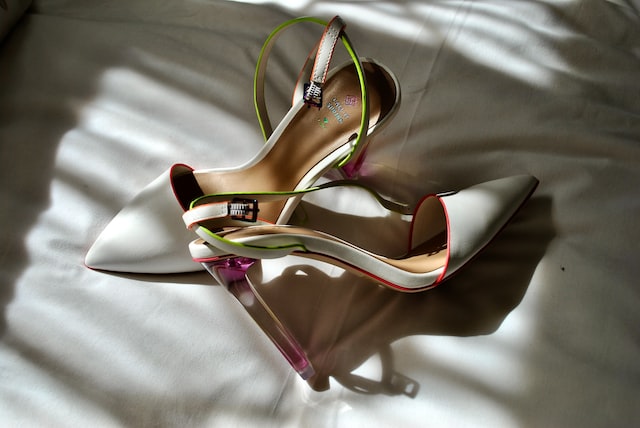 Marketing Your Feet Pics and Closing the Deal
Now that you have your Tinder profile set up, you'll have to consider how you'll market yourself as a feet pic seller. Think about the path you would like to lead your potential buyers down where they end up purchasing your pictures.
First, you'll have to capture their attention. Then convince them to either request a custom order from you or browse the content you've already created. Lastly, accept your fair payment in a safe transaction.
Creating a Captivating Feet Pic Portfolio
To showcase your best feet pics on Tinder, create a diverse selection of images that cater to various preferences. Include different angles, settings, and styles to appeal to a wide audience and demonstrate your versatility.
Organize your feet pic portfolio by themes or categories to make browsing easy for potential buyers. You could create albums for specific types of shoes, pedicure colors, or settings to help buyers find what they're looking for quickly.
You can lead your prospective feet lovers to other platforms like FeetFinder, FunwithFeet, or Feetify to make their purchases directly through them rather than one-on-one.
Read Next: Is FeetFinder Legit?
Negotiating Prices
To determine the right price for your feet pics, research the market and consider factors like image quality, uniqueness, and your time investment. Don't be afraid to charge a premium for high-quality, exclusive content.
When negotiating prices, be confident in the value of your feet pics and stand your ground. Remember, it's better to walk away from a deal than to undersell yourself and devalue your work.
Read Next: How Much to Charge for Feet Pics
Providing Excellent Customer Service
Respond to inquiries and requests promptly and professionally. For custom orders, be clear about your boundaries and pricing, and maintain open communication throughout the process.
To maintain long-term relationships with satisfied buyers, provide exceptional customer service, deliver high-quality content, and be open to feedback. Building a loyal customer base can lead to repeat business and referrals, which are essential for growing your feet pic sales.
Start Selling Feet Pics on Tinder
There you have it, gorgeous gals!
With these tips and tricks, you'll be well on your way to making hundreds, if not thousands, of dollars selling feet pics on Tinder. Remember to stay safe, have fun, and embrace the financial freedom that this unique side hustle can offer.
Don't forget, you can get a free copy of my guide, The Feet Pic Bible: How to Earn $2k per Week Without Showing Your Face when you sign up for my newsletter!
Happy swiping and selling!