Deciding where to sell feet pics online is one of the most important things to consider when becoming a foot model. With so many platforms out there, choosing the right one is crucial. 
Today, I'm going to teach you how to start an OnlyFans for feet pics!
You may be familiar with OnlyFans as a platform for adult content showing more than just feet pics. However, foot models can find success (and quite a lot of money) by selling feet pics on OnlyFans without showing their faces. 
If you're searching for financial freedom through a fun, secretive, and lucrative side hustle, then you've come to the right place!
I created Feet Empire, a blog that empowers women to embrace their confidence and sell feet pics without anyone knowing. Full of tips, tricks, and advice from firsthand experience, you've just found a community of like-minded and motivated women. 
Are you ready to learn how to start an OnlyFans for feet pics? Let's dive right in!

What is OnlyFans?
OnlyFans is a true game-changer in the world of social media platforms, allowing adult content creators to receive funding directly from their fans on a monthly basis or through tips and pay-per-view features.
Launched back in 2016 in the good ol' United Kingdom, it took social networking by storm, attracting millions of users worldwide.
And guess what? It's not only celebrities or influencers who can make the hack of it; from obscurity to fame, each and every one of us got the chance to shine.
Imagine, within just four years of existence, OnlyFans has soared in popularity, becoming a household name, and attracting a whole host of content creators and subscribers like bees to honey.
So why don't we cash in on this opportunity and get those pretty feet of yours in the spotlight, shall we?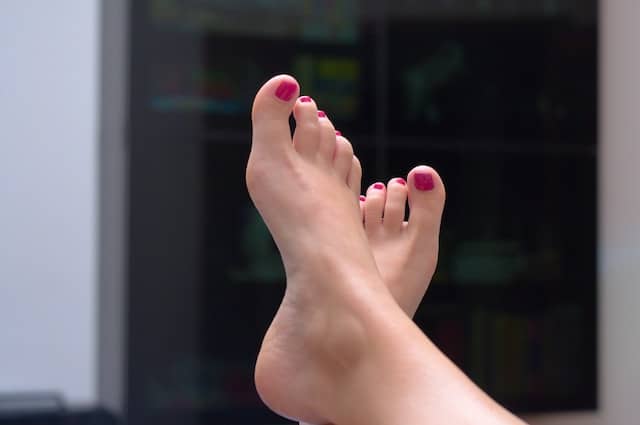 Can You Sell Feet Pics on OnlyFans?
Oh, darling, you might be thinking, "Can I really make money selling feet pics on OnlyFans?" Well, ladies, the answer is an absolute and resounding, YES!
It's a big ol' world out there on the internet, and it's packed to the brim with all sorts of folks ready to pay for all sorts of content. The feet pics market?
Oh, just one of the countless niches on OnlyFans that's just itching for newcomers.
Now, you might be a little doubtful. Worried, even.
Can you make a name for yourself in such a niche? Is it all a little bit daunting, the idea of jumping into this uncharted territory?
Well, my dear, let me set your fearful heart at ease.
Sure, it may take a bit more effort to stand out. I mean, you're not the only gal with a pair of lovely feet, right?
But, honey, it's all about that extra effort to take good feet pics– the attention to detail, the right lighting, the perfect angles – and there's no one else with your style! 
And believe me, there are plenty of people out there ready to appreciate it.
Just remember, the journey towards feet pic stardom isn't going to be all sunshine and rainbows. But with some dedication and strategy, you can become the Picasso of foot portraiture on OnlyFans.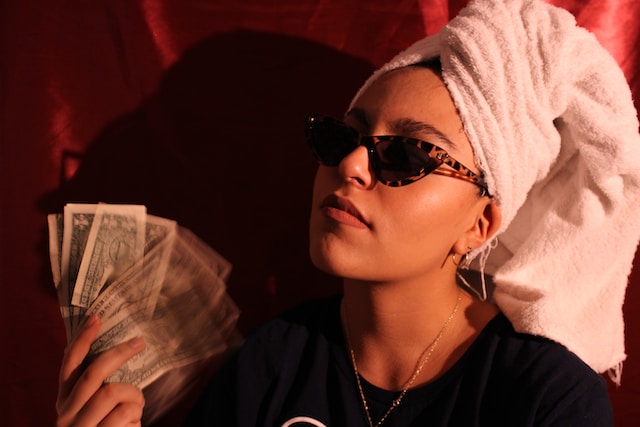 How Much Can You Make on OnlyFans Selling Feet Pics?
Now let's talk money, honey!
The beauty of OnlyFans is that it's all in your hands, or in this case, your feet. How much can you earn, you ask? Well, the answer is as varied as the different types of foot pics you can snap.
Some women kick off their foot venture with a low membership price of just $3 per month, keeping it affordable and accessible for those with a fancy for feet. Others, as confident as a red-bottom high heel, strut in with a higher price tag of $50 per month.
Keep in mind though, the price range doesn't dictate the amount you can earn. It's all about finding your niche, understanding your audience, and marketing your tootsies just right.
It's important to remember than OnlyFans takes 20% of your earnings as commission. But other than that, the platform is free to use as a content creator!
So put your best foot forward; you're about to step into a whole new world of opportunities!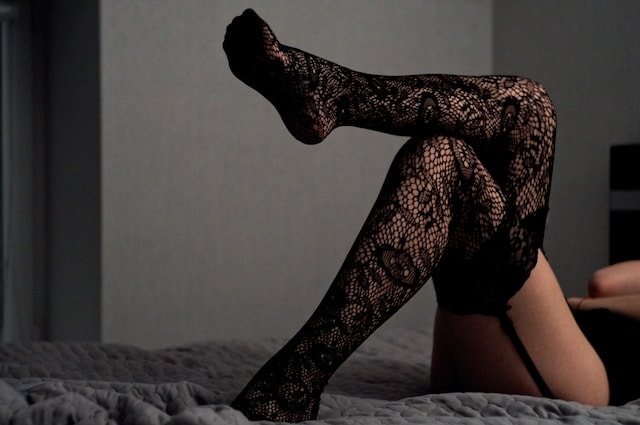 How to Start an OnlyFans for Feet Pics
Now that we know what OnlyFans is and how much you can earn from just one fan per month, let's dive into the nitty gritty of how to start an OnlyFans for feet pics.
Pick Your Niche
There are so many niches to choose from when it comes to adult content. Foot fetishes are no exception!
Explore the top-selling feet pic categories and find a niche that excites you. What type of content would you like to create? 
Are you adventurous and kinky with ropes, knots, and fishnet stockings?
Maybe you prefer making videos and want to stomp on things like cake or glass in high heels.
Finding a niche with a large audience that is willing to pay for your content is the first step to success when you start an OnlyFans for feet pics.
Create Your Profile
Creating an OnlyFans account is super easy!
To begin, find the "Sign Up for OnlyFans" link on the homepage.
Enter your first name, email, and create a password. You'll receive an email to verify your account and next steps to continue.
Verify Your Identity
To legally use OnlyFans, you must be at least 18 years old. The website is extremely adamant about this, so you must verify your identity and age.
Don't worry, OnlyFans will never share your personal information with anyone!
Upload your government-issued document with your birth date and wait up to 48 hours to receive verification approval and access to the platform.
Set Up Payment Details
The point of signing up for OnlyFans is to make money, right?
So, you'll definitely want to set up your payment details so OnlyFans can send your earnings directly to your bank account. It only takes 24 hours to receive your earnings.
It's a good idea to keep track of the money you earn from OnlyFans because Uncle Sam will come up knocking looking for his share.
You will have to fill out a W9 tax form if you are a US resident/citizen or a W8-Ben form if you are located elsewhere.
The good news is that you will have tax write-offs that can save you money when tax season comes around.
When you're super successful and earn more than $600 during the year selling feet pics, you must pay taxes on your income. 
Optimize Your Profile
Setting up your OnlyFans profile is an essential step to success when selling feet pictures.
While optimizing your profile, you'll want to upload high-quality images for your profile photo and header image. If you decide not to show your face, you may want to show some other features, such as your legs, along with your feet.
Next up is your bio. Writing the perfect bio can take some practice, but once you've got it, you'll see subscribers rolling in!
Use keywords that feet lovers may be searching for, such as feet pics, heels, flat feet, or even ugly feet if that's your thing.
Read Next: FeetFinder Bio Examples
Set Your Subscription Rate
When you first start an OnlyFans, you can set your profile to free to paid. I recommend setting it to paid at a low rate, like $7 per month, to access your content.
You can always increase this later.
There are also opportunities to offer promotions and deals on your content. You can even offer free trials to subscribers to see if they like your content before committing to paying a monthly fee.
The beauty of using OnlyFans to sell feet pics is that you can rely on subscribers rather than people purchasing individual photos or albums like on other platforms.
Start Uploading Content
Alrighty then, you've got your account up and running; it's time to get those pics on the board. Uploading content on OnlyFans is as simple as clicking a button.
Before you rush and start uploading pictures left, right, and center, let's talk about that first post. Your grand entrance!
An introduction post is key. You wish to know who is behind those cute pumps you're purchasing on Amazon, right? It's the same with your fans.
Let them know a bit about who you are, how you got into the feet game, and what they can expect from your membership.
Tip: Add a little mystery to it. Peak their curiosity. Don't give it all away in the first post. Now, remember, everything in moderation.
And there you have it! You're one step closer to running a successful OnlyFans account.
Promote Your OnlyFans Profile
So you've got your OnlyFans account up and running, and it's time to tell the world about it, right?
If you have gained a following on social media with your feet content, you can break the news that you have started an OnlyFans account where your followers can access exclusive content.
Let them know that you can even take special requests for custom content if they so please.
If you don't have social media to promote your OnlyFans account, don't worry. There are other ways to attract subscribers, like joining Telegram groups or posting on Reddit NSFW threads.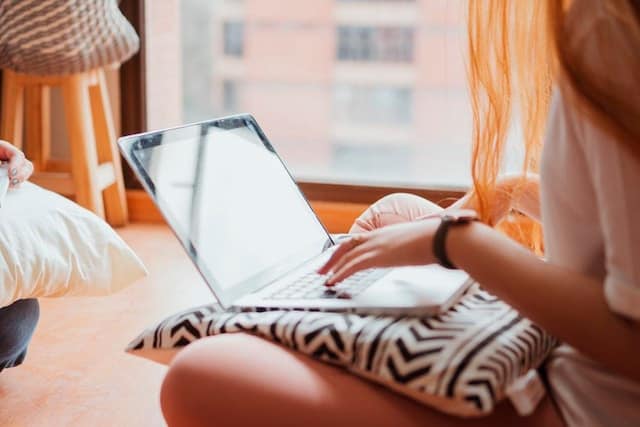 Is it Safe to Sell Feet Pics on OnlyFans?
Let's address the elephant in the room with a quick detour into the realm of safety. You may be wondering: Is selling foot pictures on OnlyFans safe?
Yes!
Yes it is, beloved soon-to-be-foot-models.
OnlyFans takes the safety of their content creators very seriously. It isn't some wild west of the internet where anything goes.
Nope. It's a secure, welcoming, and safe platform where you can make some cash with those cute toes of yours.
First off, they have some major protective measures in place to protect the personal information of you, the creator.
Plus they use this super strict copyright protection policy, ensuring that your content stays yours. After all, no one else should be profiting off of your feet!
And here's the part that will set your mind at ease completely.
On OnlyFans, you get to decide who sees your content. You have the power to block certain countries from viewing your profile.
Got an ex in Canada you'd rather didn't see your tootsies? Block 'em. Nervous about your nosy neighbors next door? You got it, block 'em.
So chill out, relax, and let those feet do the talking, knowing you're in safe hands with OnlyFans.
Can I Start an OnlyFans Without Showing My Face?
You can absolutely start an OnlyFans without showing your face!
One of the main reasons women choose to sell feet pictures is because they do not have to show their faces in photos.
They can remain anonymous and protect their identity. Their side hustle never has to affect their personal or professional life.
Whether you sell feet pics on OnlyFans or FeetFinder, you are never obligated to show your face in your content.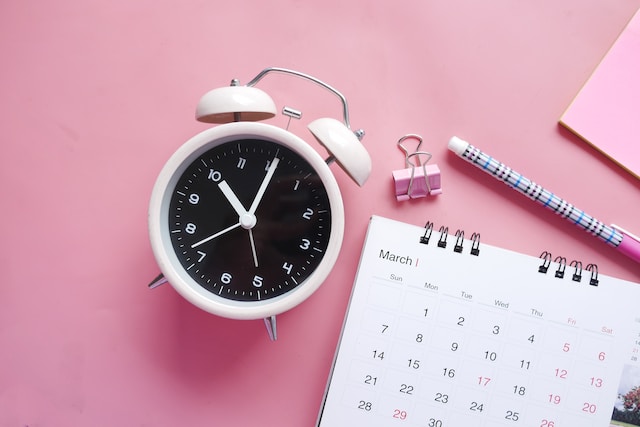 How Often Should You Post on OnlyFans?
You should post at least daily content on your OnlyFans account.
Some creators even suggest posting two to three times per day when you're first starting out.
Remember, you have people subscribed to your OnlyFans account expecting to see new, fresh feet pics and videos throughout the month. Keep them happy and post exciting and sexy content as often as possible.
Now, you may be thinking that this is impossible! How are you going to have a photoshoot every single day and have time to edit?
The key is to batch shoot and edit the content in one day so that you can post for a week or even a month if you're feeling extra ambitious.
Take a day and make it all about taking high-quality content of your beautiful feet.
Start Selling Feet Pics on OnlyFans
Now that you know how to start an OnlyFans for feet pics, are you ready to take the plunge and earn some cash for your pretty toes?
It's never been easier to make money at home without showing your face. OnlyFans makes that possible!
So, sign up for OnlyFans and start earning!