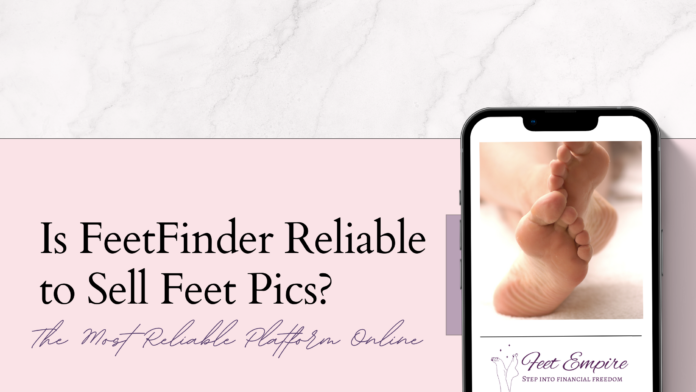 When choosing the right platform to sell feet pics without showing your face, you have many options. The #1 website, and my personal favorite, is FeetFinder.
But, you may be wondering, is FeetFinder reliable to sell feet pics in 2023?
The answer is, yes!
FeetFinder is reliable, legal, safe, and legit for selling feet pics.
The platform is constantly updated and implementing new features to help women, like yourself, step into financial freedom and make hundreds – if not thousands – of dollars per month selling feet pictures.
With an entire professional team of developers and marketers behind the pink and purple website, asking, "is FeetFinder reliable?" is like asking if Prada will always be in style.
If you are new to the world of selling feet pictures, then you've come to the right blog! I created Feet Empire to help women earn money from home by selling feet pictures while staying safe and legal.
In this blog post, I'm going into all the details about FeetFinder and how you can use the platform to finally have some extra cash in your bank account each month.

What is FeetFinder?
As one of the top websites to sell feet pictures, you're probably wondering what is FeetFinder?
FeetFinder is a marketplace where feet pictures and videos are bought and sold.
Foot models can sell their feet content to feet lovers willing to pay top dollar for high-quality content.
When you learn how to take good feet pics, you'll see just how many people will be lining up to hand over their hard-earned money just to own a copy.   
Read Next: How Does FeetFinder Work?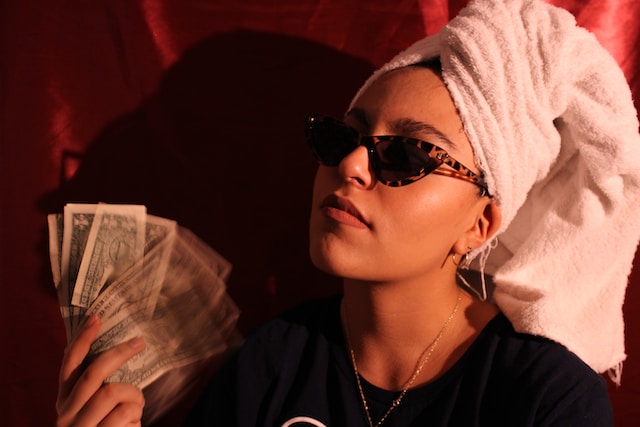 How Much Money Can You Make on FeetFinder?
Before we answer the question, "is FeetFinder reliable?", we first should discuss exactly how much money you can make on FeetFinder.
The sky is the limit!
It's all about how much work you put in to promote your content, message potential buyers, and market yourself as a professional foot model selling sexy feet pics.  
The average price for feet pics is between $5 and $20, but you can charge even more for custom orders from clients. 
So, if you have an album of feet pics that you sell for $20 and you have 25 customers purchase it in a month, you'll earn $500 from just a few photos!
When you figure out how much to charge for feet pics and videos, you'll be able to earn hundreds, and sometimes thousands, of dollars per month on FeetFinder.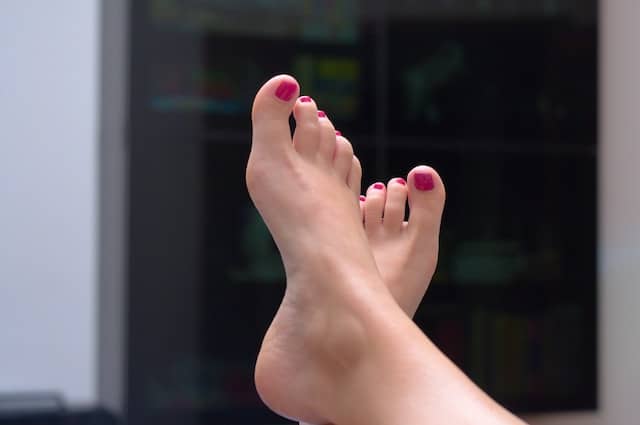 Is FeetFinder Reliable?
Now that we know what FeetFinder is and how much you can potential make from it, let's answer the burning question of "Is FeetFinder reliable?"
Yes, FeetFinder is a reliable platform and website where women can sell feet pics and videos to serious buyers in a safe and legal way.
Safe and Secure
FeetFinder actively works to keep the platform safe and secure for both sellers and buyers. 
They are constantly removing spam or dangerous buyer accounts to better protect their foot models.
Payments are also secure, so you don't have to worry about your information being stolen or even having people know that you're earning money from Feetfinder.
Fast Payments
It takes just three to five days for FeetFinder to send secure payments to sellers. Once sellers earn at least $30 from sales, they can request an electronic payout to their bank or PayPal.
The payout also won't show up as FeetFinder on your statement, so you can sell feet pics without anyone knowing. 
Read Next: How Does FeetFinder Pay Sellers? 
Legal and Legit
One of the most common questions women ask before starting this business is if selling feet pics is legal.
Yes, selling feet pics is legal, but it's essential that you follow the laws surrounding it. 
One way to do that is by using a legit platform like FeetFinder to sell feet pics. 
When you create a FeetFinder profile, they will verify your age and identity to make sure that you are over the legal age of 18 before selling content. (Don't worry; they won't share this info with anyone!)
FeetFinder also reports your income to the IRS, so you will have to pay taxes on your earnings if you make more than $600 in a year – which hopefully you will after following my advice!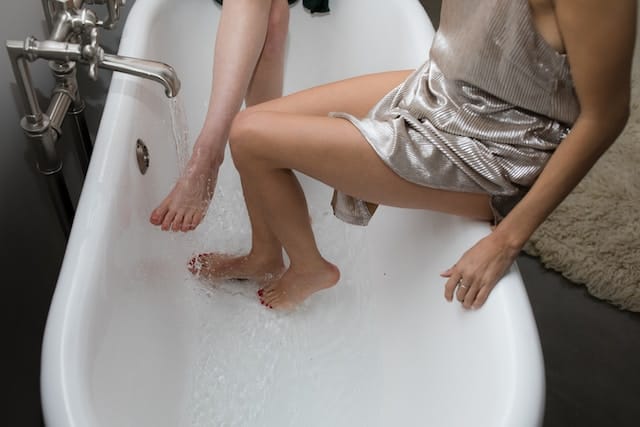 Is FeetFinder a Pyramid Scheme?
You may have seen some foot models and influencers sharing their FeetFinder referral codes requesting you to sign up for the platform. 
This often raises the question about FeetFinder being a pyramid scheme.
No, FeetFinder is not a pyramid scheme.
When you sign up with a referral code or link, you do not lose money on your earnings. FeetFinder will pay the person who referred you a percentage of your sales out of their own commission structure.
So, signing up with a FeetFinder referral code does nothing to you! You're only helping another fellow foot model searching for financial freedom.
Sign up for FeetFinder with my referral code here.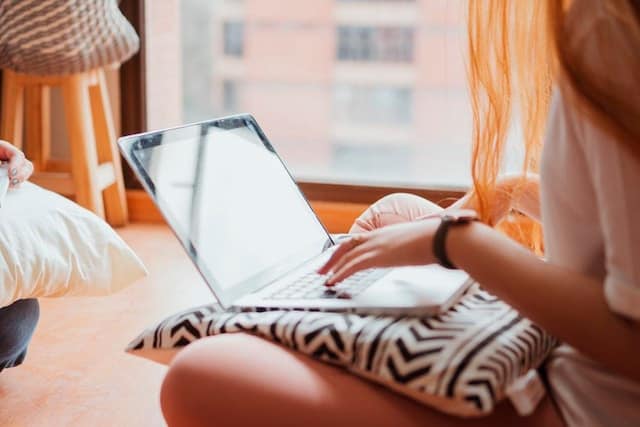 FeetFinder Tips for Sellers
It's easy to become a successful FeetFinder seller if you follow my tips.
It's more than just great, high-quality content that will make the dough. You have to be strategic and promote yourself to your audience, enticing them to buy your feet pics.
Optimize Your Profile
When you create a FeetFinder account, your content will live on your profile.
This is where you will communicate exactly what kind of content potential buyers can expect from you. Share some details about yourself, such as your shoe size, height, hair color, and more.
The key to finding success as a feet pic seller is understanding that it's about more than just the content. Buyers are looking for an experience. They want to "get to know" you as a person.
One way to do this is by writing the perfect FeetFinder bio. Be flirty, sultry, and convince feet lovers why they should purchase your content. 
Set Up Subscriptions
One of the newest features to come to FeetFinder is the option to set up subscriptions for buyers.
For just one flat monthly fee, your customers can access all of your content – pictures and videos!
Instead of promoting individual albums or videos, you can promote your profile as a whole. The only thing you have to remember is to consistently create new feet content to keep your subscribers happy.
Opt for Premium
FeetFinder is not free to use. You'll get to choose between a Basic or Premium membership to start selling feet photos on the site.
I highly recommend the Premium membership. It allows you to chat with potential customers, promote yourself at the top of content feeds, and you'll profit 90% of your earnings.
The fee is just $29.99 per year, which you'll quickly make back when you follow my feet pic advice.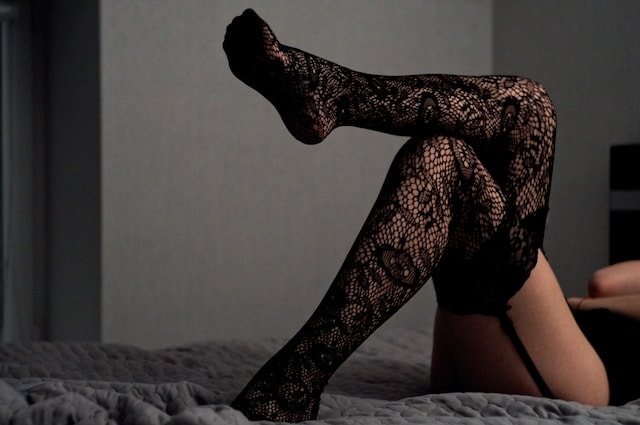 Is FeetFinder Worth It?
Now that we've established that FeetFinder is reliable, safe, and legal, you may be wondering if it's worth paying the membership fee.
While this decision is ultimately up to you, I think FeetFinder is totally worth it!
For a minimal fee, I was able to jumpstart my feet pic selling business. I had the help of a professional platform to put my profile and content in front of customers already interested in buying feet pictures.
When you sell feet pics on Instagram, you have to search for the right audience. With FeetFinder, they put you in front of niche buyers!
Are you convinced yet?

Join FeetFinder and start making hundreds of dollars from home today!